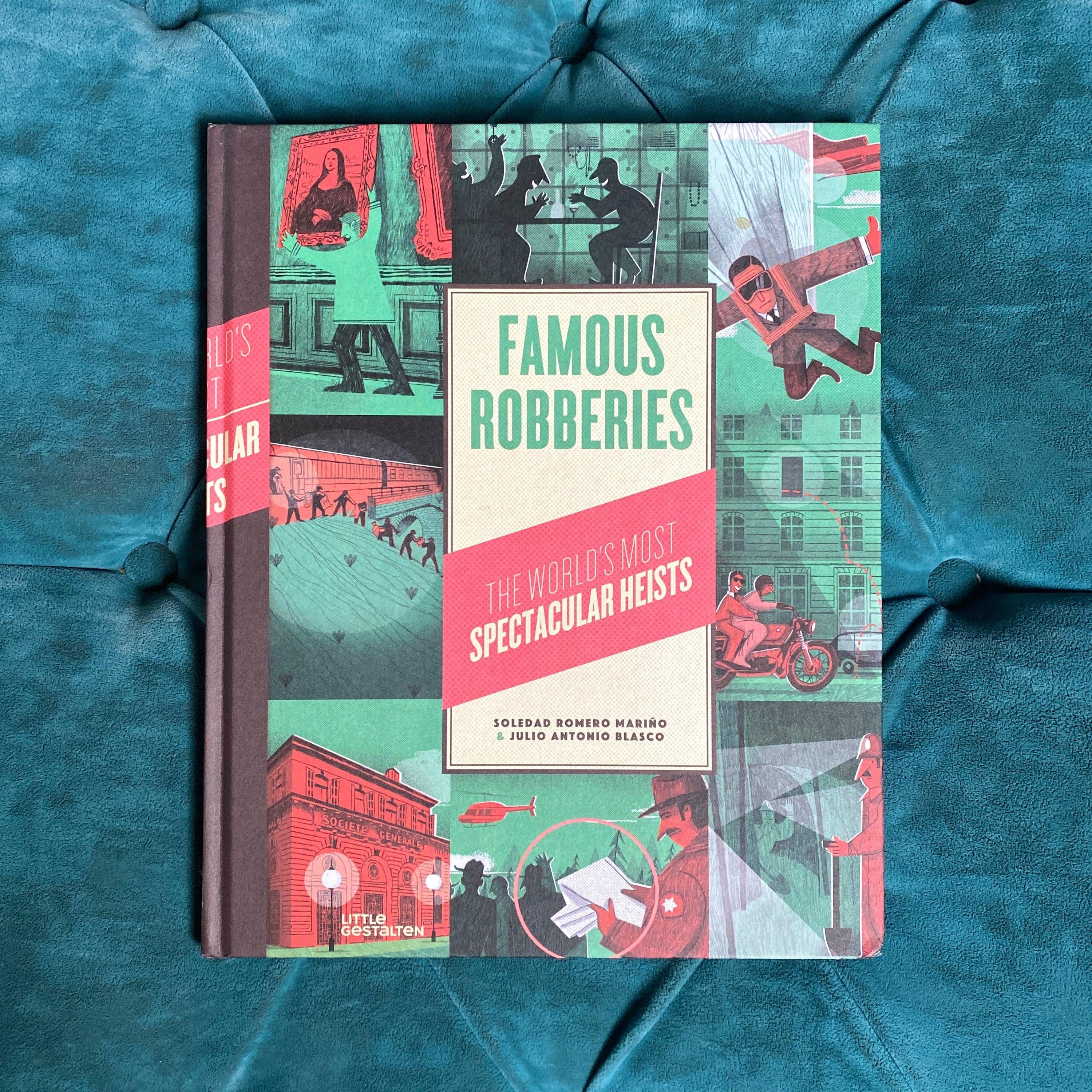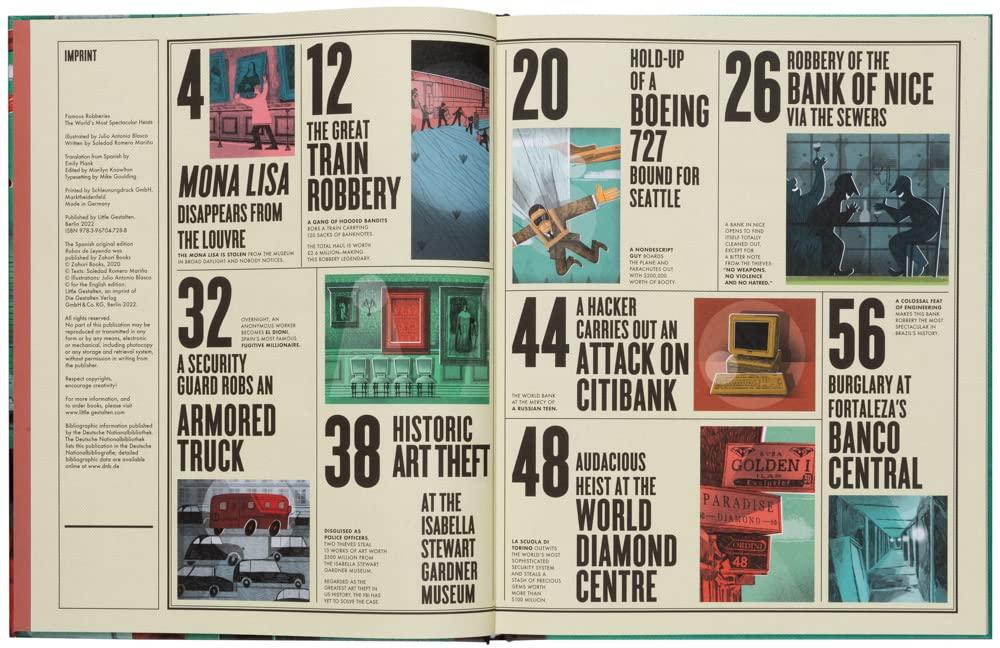 Famous Robberies by Soledad Romero Marino
Famous Robberies ; The World's Most Spectacular Heists
Soledad Romero Marino, illus. Julio Antonio Blasco, pub. Little Gestalten
It introduces the perpetrators of infamous hits like the Great Train Robbery, the Antwerp diamond heist, or the Citibank Hack. With chapters designed in retro-newspaper style, this book will fascinate children with historical events as much as for the investigations and reporting around them.
Each crime is introduced by a fake front page spread of a relevant national newspaper: Le Grand Parisien, The Glasgow Times, El Pais which really adds a feeling of authenticity and immediacy to the account of the robbery. They then look at the mastermind behind the crime and the modus operandi are examined in detail before moving on to the police investigation and the consequences for the criminals. In doing this, the authors have managed to avoid glorifying the perpetrators but you will find yourself dazzled by their audacity and planning.
Great for 9+ 
If you need any more information or recommendations about this product please do give us a call on 01728 901166 or send us an email to shop@ottieandthebea.com
Standard Delivery (3-5 days): £3.95 (or free over £50)
Next Day Delivery call the shop to arrange
Click and Collect from the shop
Need help?
If you need any more information or recommendations about this product please do give us a call on 01728 901166 or send us an email to shop@ottieandthebea.com
Delivery
Standard Delivery (3-5 days): £3.95 (or free over £50)
Next Day Delivery call the shop to arrange
Click and Collect from the shop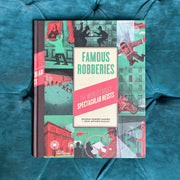 Famous Robberies by Soledad Romero Marino