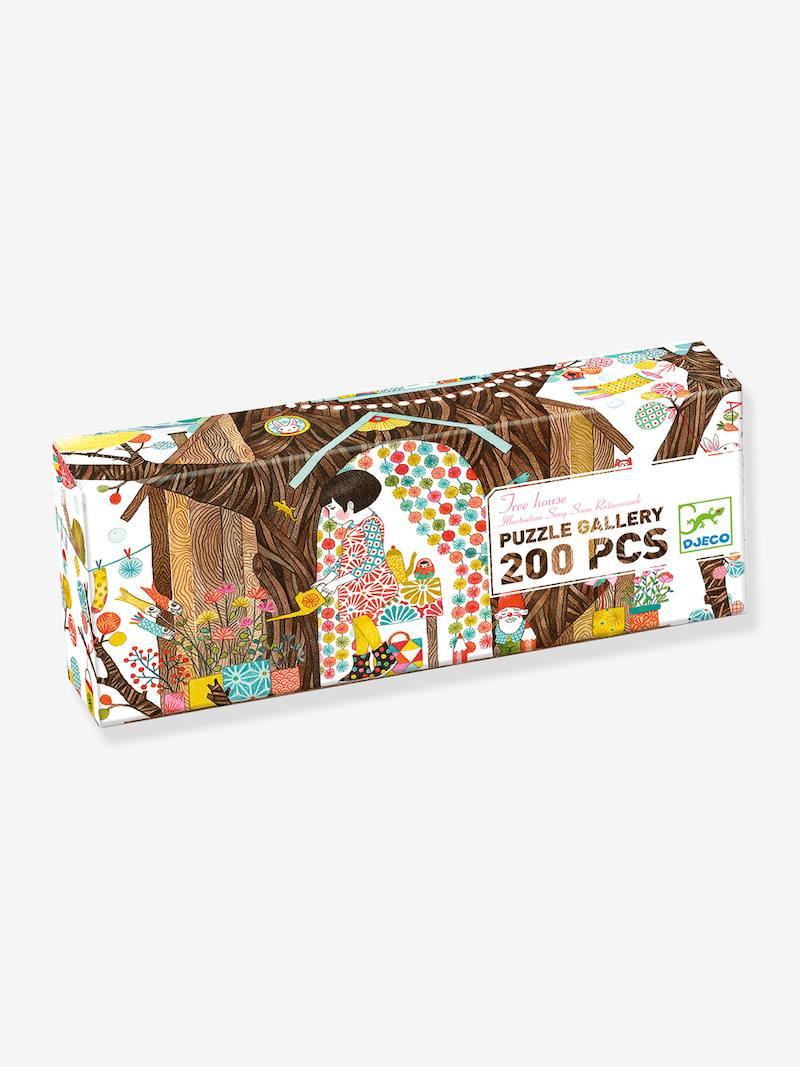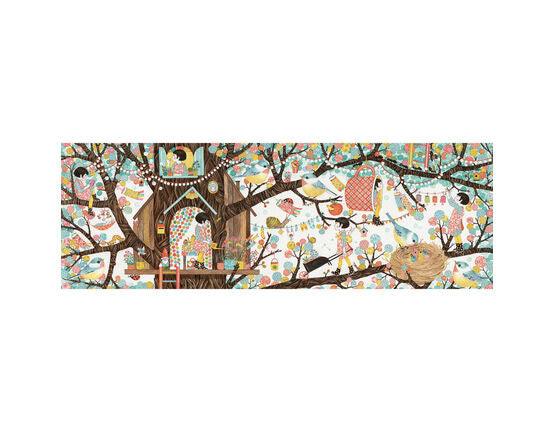 Gallery Puzzle Tree House
Djeco Gallery Tree House
Tree House Puzzle - 200 Pieces - by DJECO
Tree House is a long 200-piece puzzle featuring a lovely illustration of animal life hidden in the heart of the flowering canopy. A fun and original way to get children interested in illustration!
Plus points of this item
Puzzle includes: A 200-piece cardboard puzzle (97 x 33 cm); a poster.

A unique, quite long shape to maximise the illustration.

A poster that is the size of the puzzle for the child to follow.

MORE INFORMATION
Suitable from age 6 years
Helps develop logic, patience and children's awareness.
Tree House Puzzle - 200 Pieces - by DJECO
Colour : - yellow medium solid wth design
If you need any more information or recommendations about this product please do give us a call on 01728 901166 or send us an email to shop@ottieandthebea.com
Standard Delivery (3-5 days): £3.95 (or free over £50)
Next Day Delivery call the shop to arrange
Click and Collect from the shop
Need help?
If you need any more information or recommendations about this product please do give us a call on 01728 901166 or send us an email to shop@ottieandthebea.com
Delivery
Standard Delivery (3-5 days): £3.95 (or free over £50)
Next Day Delivery call the shop to arrange
Click and Collect from the shop
Gallery Puzzle Tree House