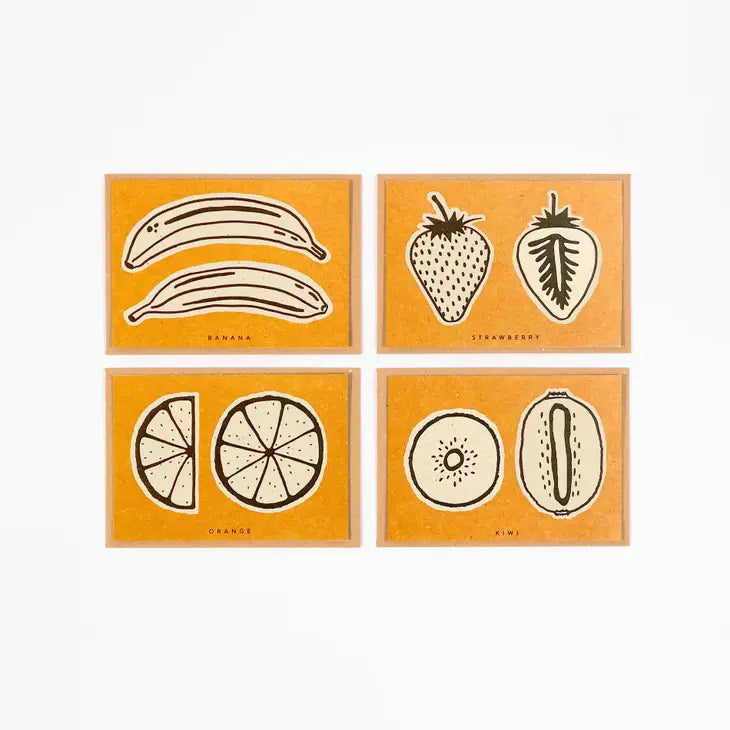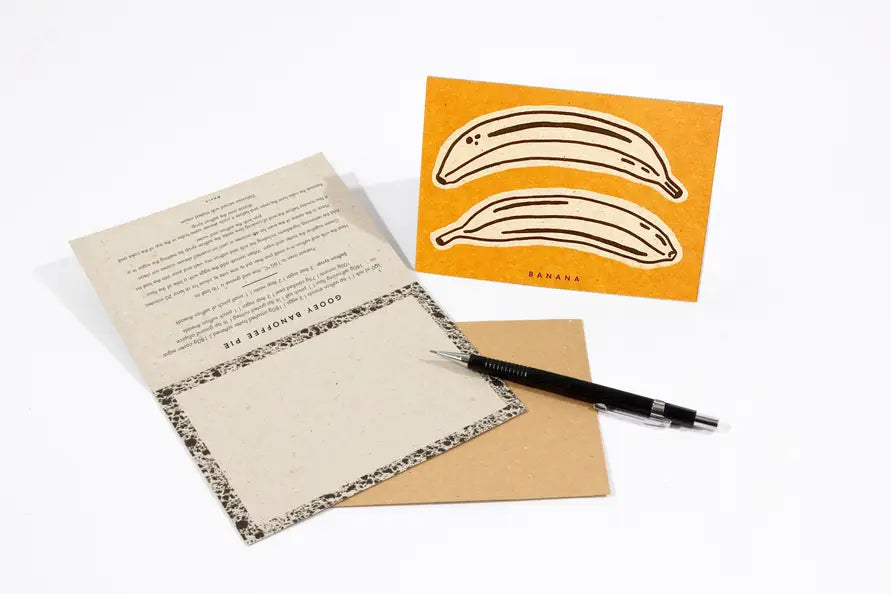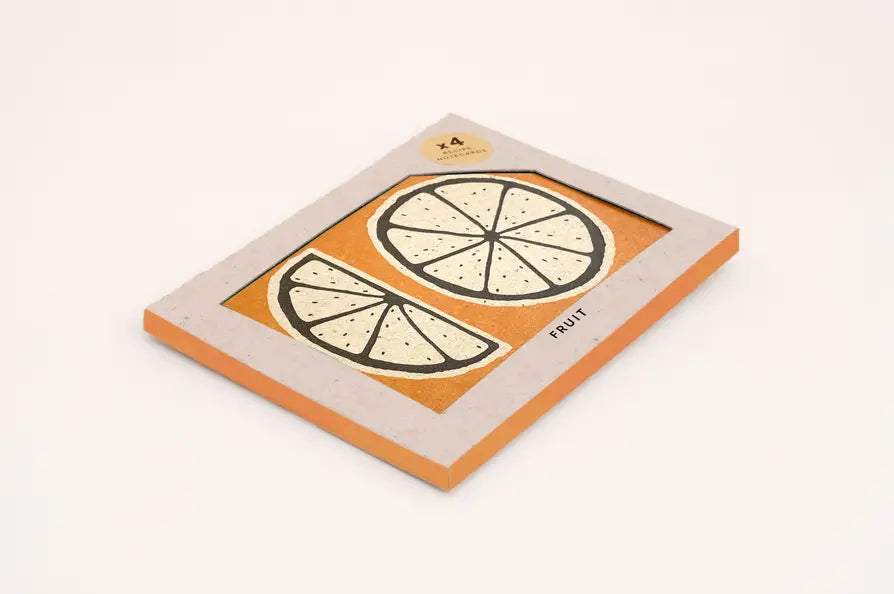 Fruit Notecards from Studio Wald
Each note card comes with a recipe on the inside cover (the reverse of the image) The cards have a perforated fold so the recipe and image can be torn off and kept by the recipient.
- Pack of 4 with flower recipes.
Recipes - wild violet jelly | rose petal jam | foraged elderflower cordial | fruity saffron cake
Details: Size -A6 Materials -350gsm recycled greyboard
-Recycled flecked brown envelopes
Packaging - Greyboard envelope box with product images on reverse and gold 'x4 notecards' sticker
Process -Litho printed -Perforated fold Origin
-Printed and compiled in england Sustainability One tree planted with every order 🌱 See our forest at ecologi.com/studiowaldltd
• Made in United Kingdom • Dimensions: 15 x 11 x 1 cm (5.9″ x 4.3″ x 0.4″) • Weight: 60 g (2.1 oz)
• Packaging: Biodegradable, Compostable, Plastic-free, and Recyclable • Product Materials: Biodegradable, Plastic-free, and Recycled • Production: Ethically sourced

If you need any more information or recommendations about this product please do give us a call on 01728 901166 or send us an email to shop@ottieandthebea.com
Standard Delivery (3-5 days): £3.95 (or free over £50)
Next Day Delivery call the shop to arrange
Click and Collect from the shop
Need help?
If you need any more information or recommendations about this product please do give us a call on 01728 901166 or send us an email to shop@ottieandthebea.com
Delivery
Standard Delivery (3-5 days): £3.95 (or free over £50)
Next Day Delivery call the shop to arrange
Click and Collect from the shop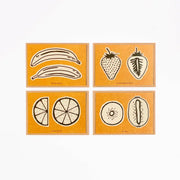 Fruit Notecards