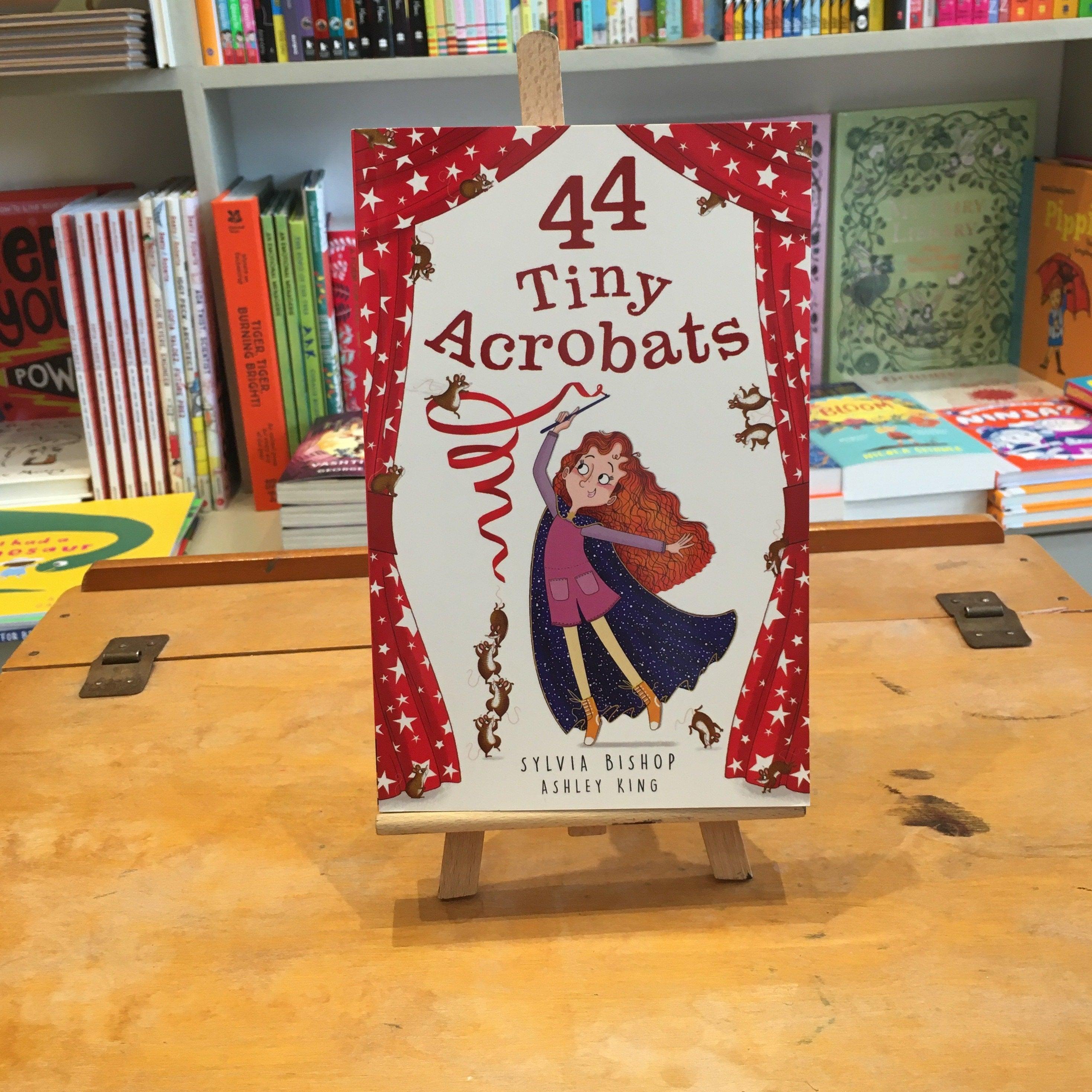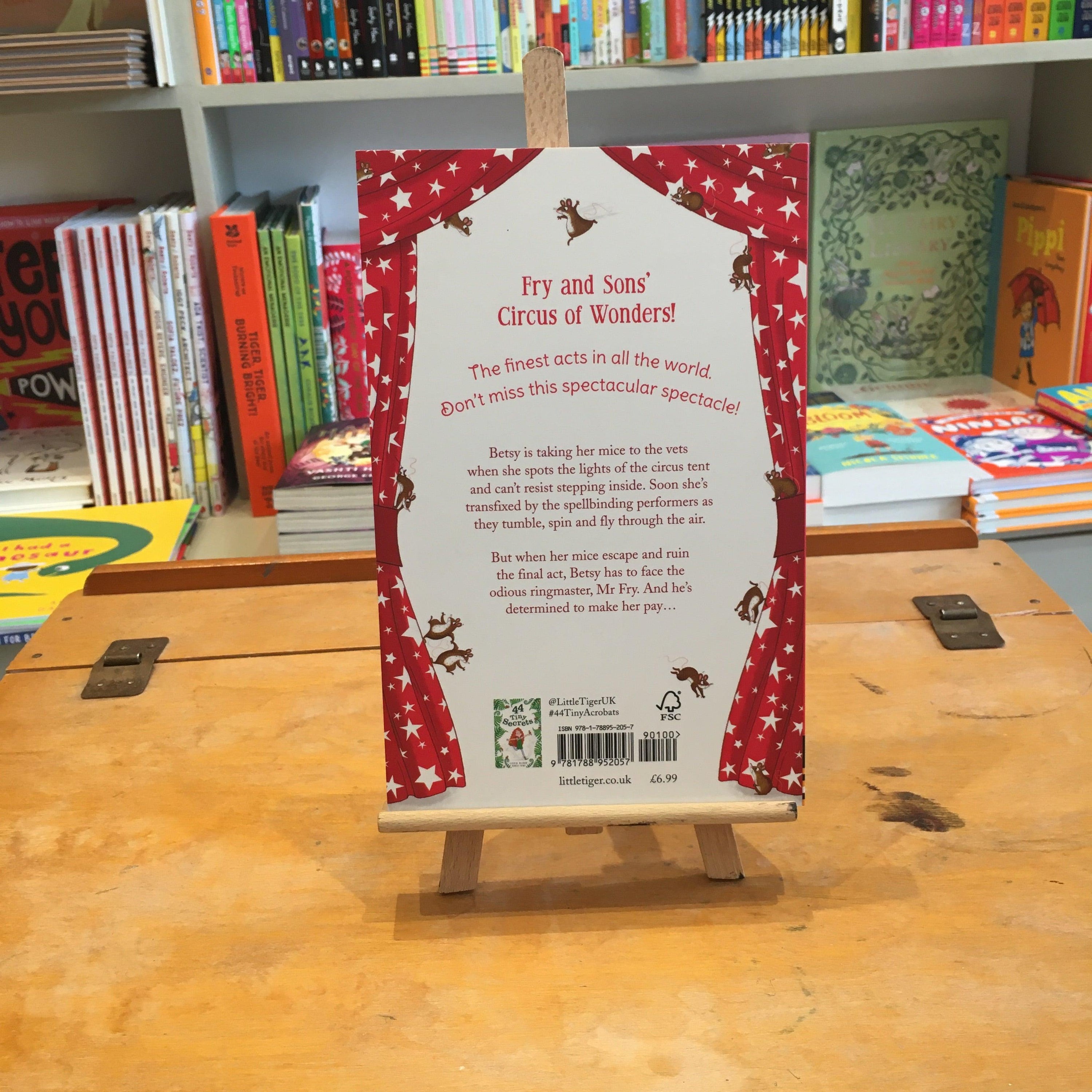 44 Tiny Acrobats- (book 2 ) by Sylvia Bishop
44 Tiny Acrobats- (book 2 ) by Sylvia Bishop
brave and spirited heroine Betsy and her forty-four tiny mice in a thrilling new adventure. When Fry's Circus of Wonders pitches its tent opposite Betsy's house, Betsy feels a strange sense of longing. But Grandad can't even bear to look at it - it stirs up too many painful memories of Grandma's days as a circus performer.

As her parents rally round Grandad, Betsy slips away to see the show. But Betsy isn't the only one enjoying the spectacle - her forty-four mice have escaped and seem intent on joining in! As the mice gatecrash the magic act, disaster strikes and Betsy finds herself facing up to the odious ringmaster with a lot of explaining to do... Beautifully illustrated in two-colour, this is the second adventure for Besty and her forty-four mice, from the acclaimed duo behind THE BOOKSHOP GIRL.
If you need any more information or recommendations about this product please do give us a call on 01728 901166 or send us an email to shop@ottieandthebea.com
Standard Delivery (3-5 days): £3.95 (or free over £50)
Next Day Delivery call the shop to arrange
Click and Collect from the shop
Need help?
If you need any more information or recommendations about this product please do give us a call on 01728 901166 or send us an email to shop@ottieandthebea.com
Delivery
Standard Delivery (3-5 days): £3.95 (or free over £50)
Next Day Delivery call the shop to arrange
Click and Collect from the shop
44 Tiny Acrobats- (book 2 ) by Sylvia Bishop