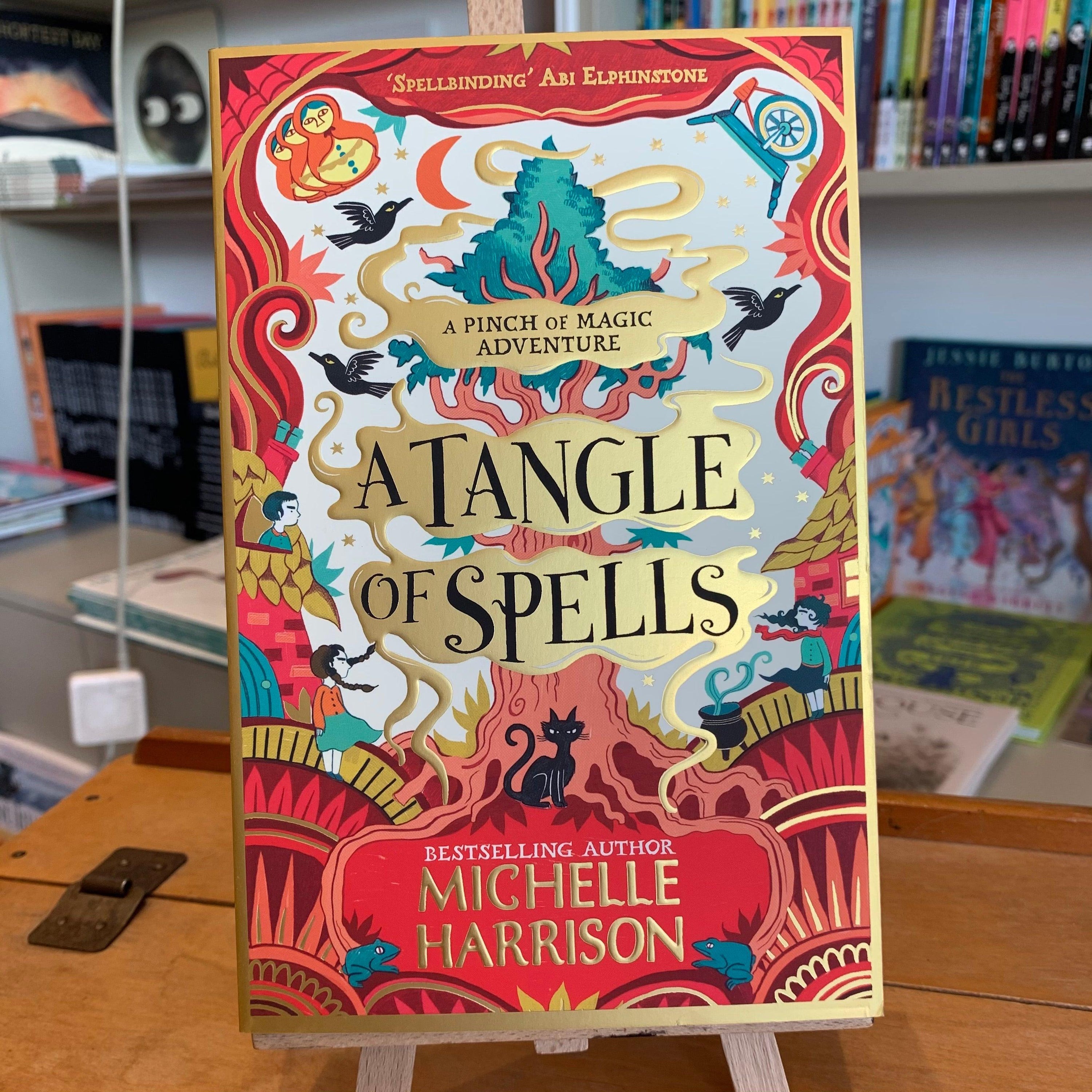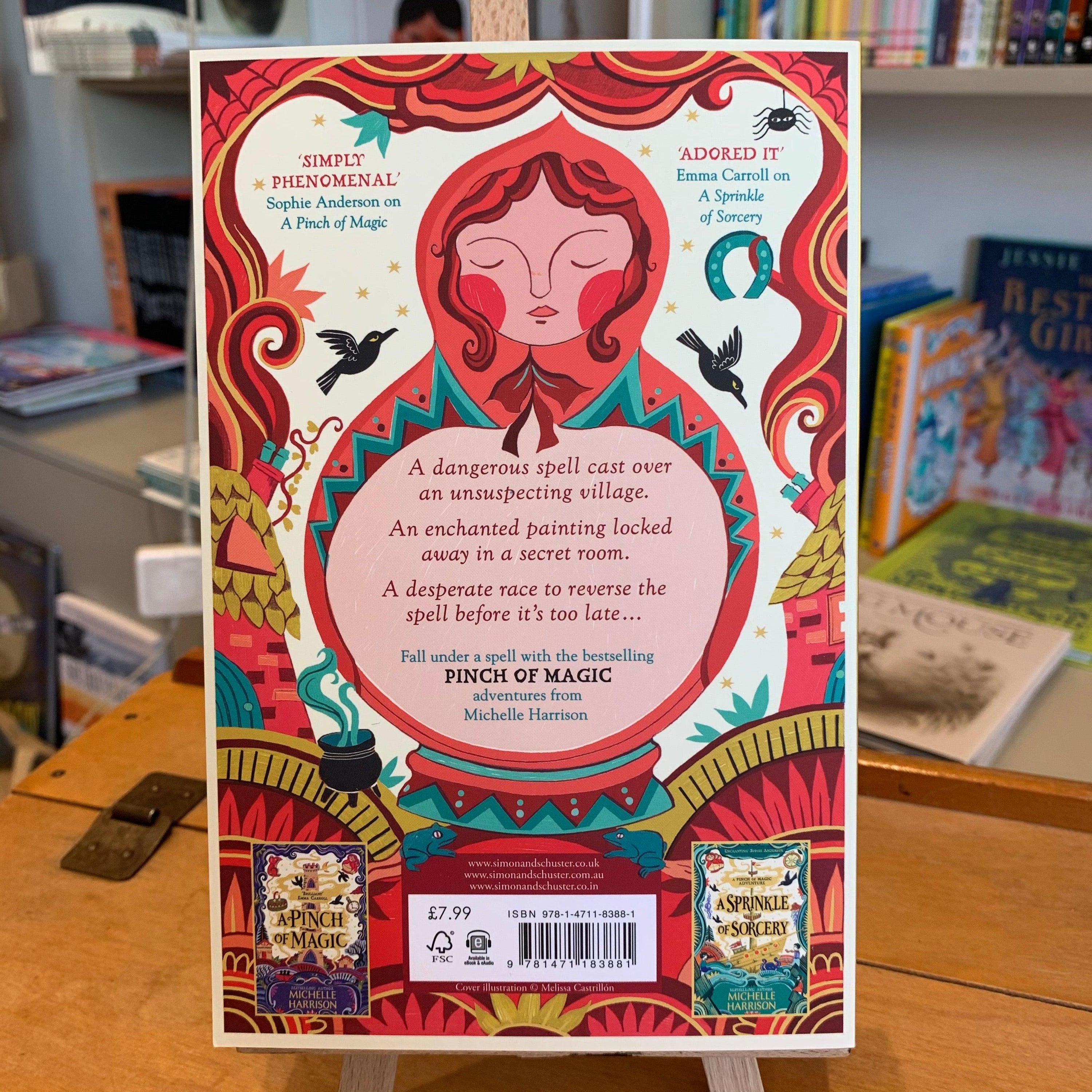 A Tangle of Spells by Michelle Harrison
From the bestselling author of A Pinch of Magic and A Sprinkle of Sourcery comes the third thrilling story in this series. This is a tale of sisters, spells and witches.
Everyone knows that magic and trouble go hand in hand...
A dangerous spell cast over an unsuspecting village.
An enchanted painting locked in a hidden room.
A desperate race against time to break the spell before it's too late...
It should have been a fresh start for the Widdershins. Finally free from the misty gloom of Crowstone and beginning a new life. But all is not as it seems in their postcard-pretty village. Their neighbours are acting strangely, and why do they flinch at the mere mention of magic?
The Widdershins sisters have their own secret: a set of enchanted nesting dolls with the power to render their user invisible. The sisters must use their wits - and their magic - if they're to break the dark hold over the village, and save one of their own... but have they met their match this time?
Publisher: Simon & Schuster Ltd
ISBN: 9781398503991
Number of pages: 368
Dimensions: 198 x 130 mm
If you need any more information or recommendations about this product please do give us a call on 01728 901166 or send us an email to shop@ottieandthebea.com
Standard Delivery (3-5 days): £3.95 (or free over £50)
Next Day Delivery call the shop to arrange
Click and Collect from the shop
Need help?
If you need any more information or recommendations about this product please do give us a call on 01728 901166 or send us an email to shop@ottieandthebea.com
Delivery
Standard Delivery (3-5 days): £3.95 (or free over £50)
Next Day Delivery call the shop to arrange
Click and Collect from the shop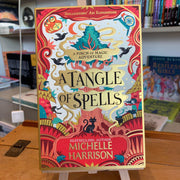 A Tangle of Spells by Michelle Harrison