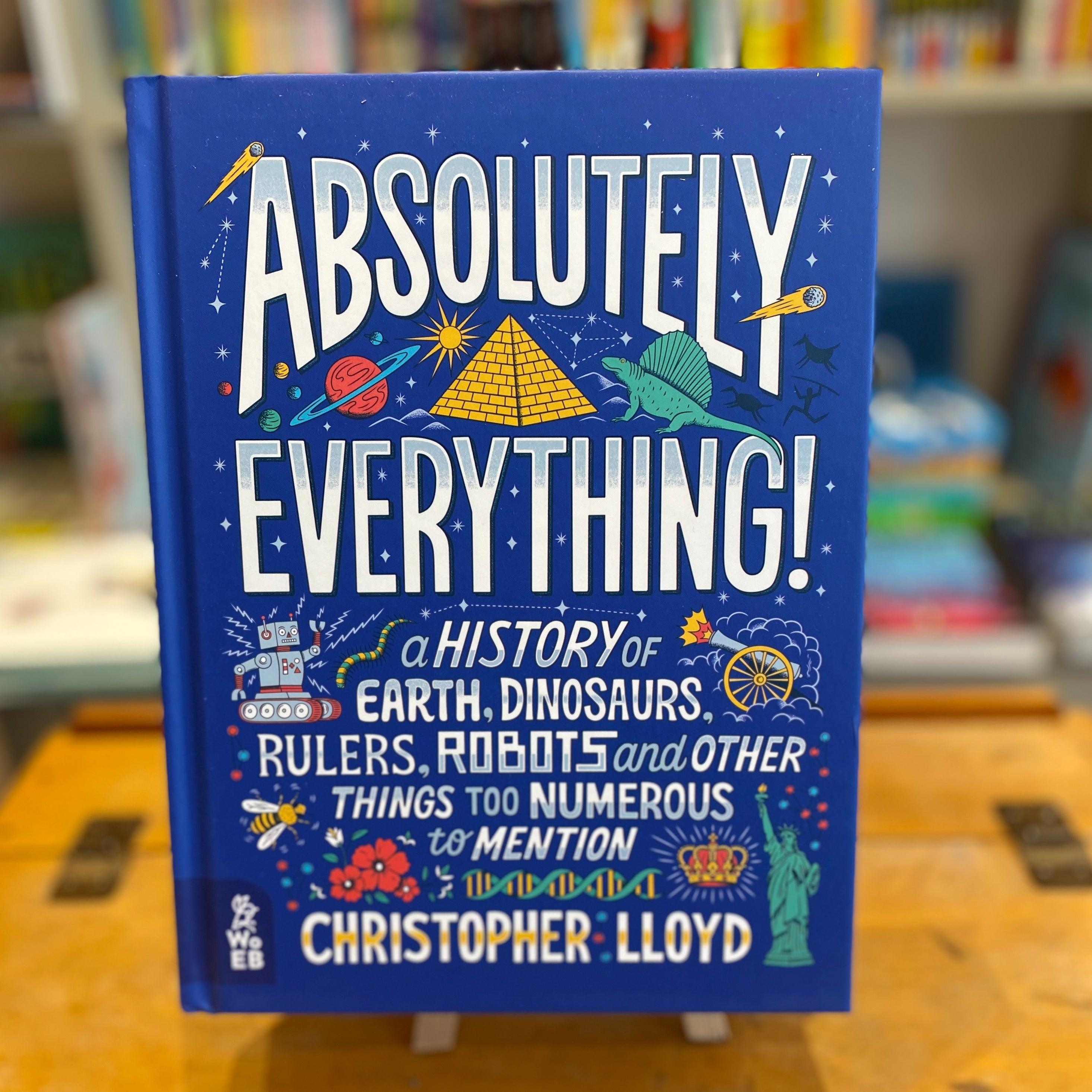 Absolutely Everything by Christopher Lloyd
Absolutely Everything by Christopher Lloyd a history of Earth, Dinosaurs, Rulers, Robots and other Things too numerous to mention 
Embark on an entertaining journey across millennia and continents, and learn about absolutely everything including the creation of planet Earth, the age of dinosaurs, the rise of humans, the miserable medieval times, globalisation, wars, revolutions, technology - and much more. Find out the answers to many big questions about our planet, animals and the people inhabiting Earth. Engaging design, illustrations and photographs throughout bring to life the most remarkable true stories of all time.
If you need any more information or recommendations about this product please do give us a call on 01728 901166 or send us an email to shop@ottieandthebea.com
Standard Delivery (3-5 days): £3.95 (or free over £50)
Next Day Delivery call the shop to arrange
Click and Collect from the shop
Need help?
If you need any more information or recommendations about this product please do give us a call on 01728 901166 or send us an email to shop@ottieandthebea.com
Delivery
Standard Delivery (3-5 days): £3.95 (or free over £50)
Next Day Delivery call the shop to arrange
Click and Collect from the shop
Absolutely Everything by Christopher Lloyd