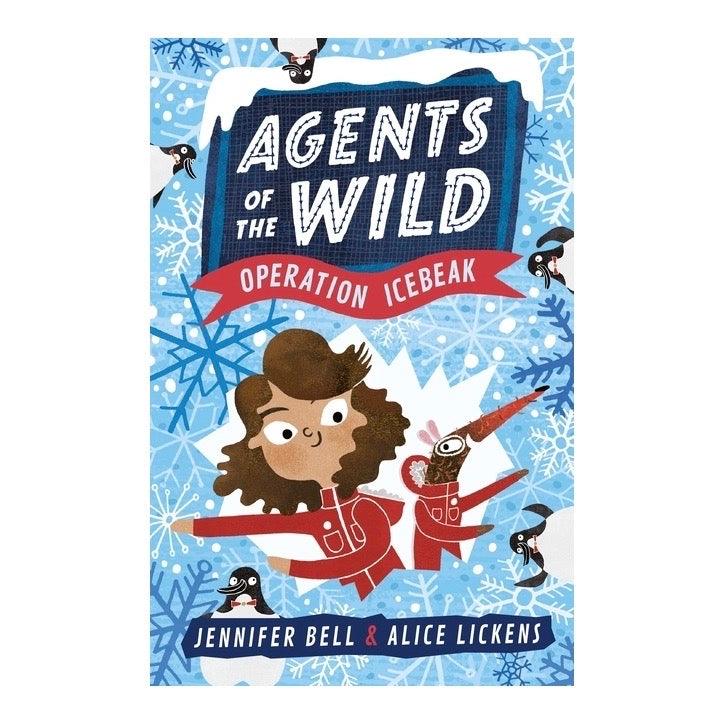 Agents of the Wild - Operation Icebreak by Jennifer Bell and Alex Lickens
I wonder, have you ever heard of the sparkle-muffin peacock spider? What about the pink fairy armadillo? Or perhaps the red-lipped batfish? No?
Well, neither had we until we started writing the Agents of the Wild series. Together, we've researched all sorts of rare (and often bizarre) animal species to help craft the storylines in each book. Agents of the Wild follows the adventures of Agnes Gamble, the wildlife-loving eight-year-old daughter of famous botanists, and her partner Attie, a highly-skilled elephant shrew. They work for SPEARS – the Society for the Protection of Endangered and Awesomely Rare Species.
The books are filled with weird and wonderful animal tech: a dragoncopter (a helicopter-dragonfly mash-up); an aviascope (binoculars that replicate the vision of birds); and our personal favourite, SPEARS onesies with the thermal heating abilities of Antarctica's own ingenious Silverfish, to name but a few. The gadgets, based on the incredible facts we'd unearth when researching characters for the series, help form the exciting and oddball world of SPEARS.
If you need any more information or recommendations about this product please do give us a call on 01728 901166 or send us an email to shop@ottieandthebea.com
Standard Delivery (3-5 days): £3.95 (or free over £50)
Next Day Delivery call the shop to arrange
Click and Collect from the shop
Need help?
If you need any more information or recommendations about this product please do give us a call on 01728 901166 or send us an email to shop@ottieandthebea.com
Delivery
Standard Delivery (3-5 days): £3.95 (or free over £50)
Next Day Delivery call the shop to arrange
Click and Collect from the shop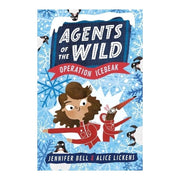 Agents of the Wild - Operation Icebreak by Jennifer Bell and Alex Lickens