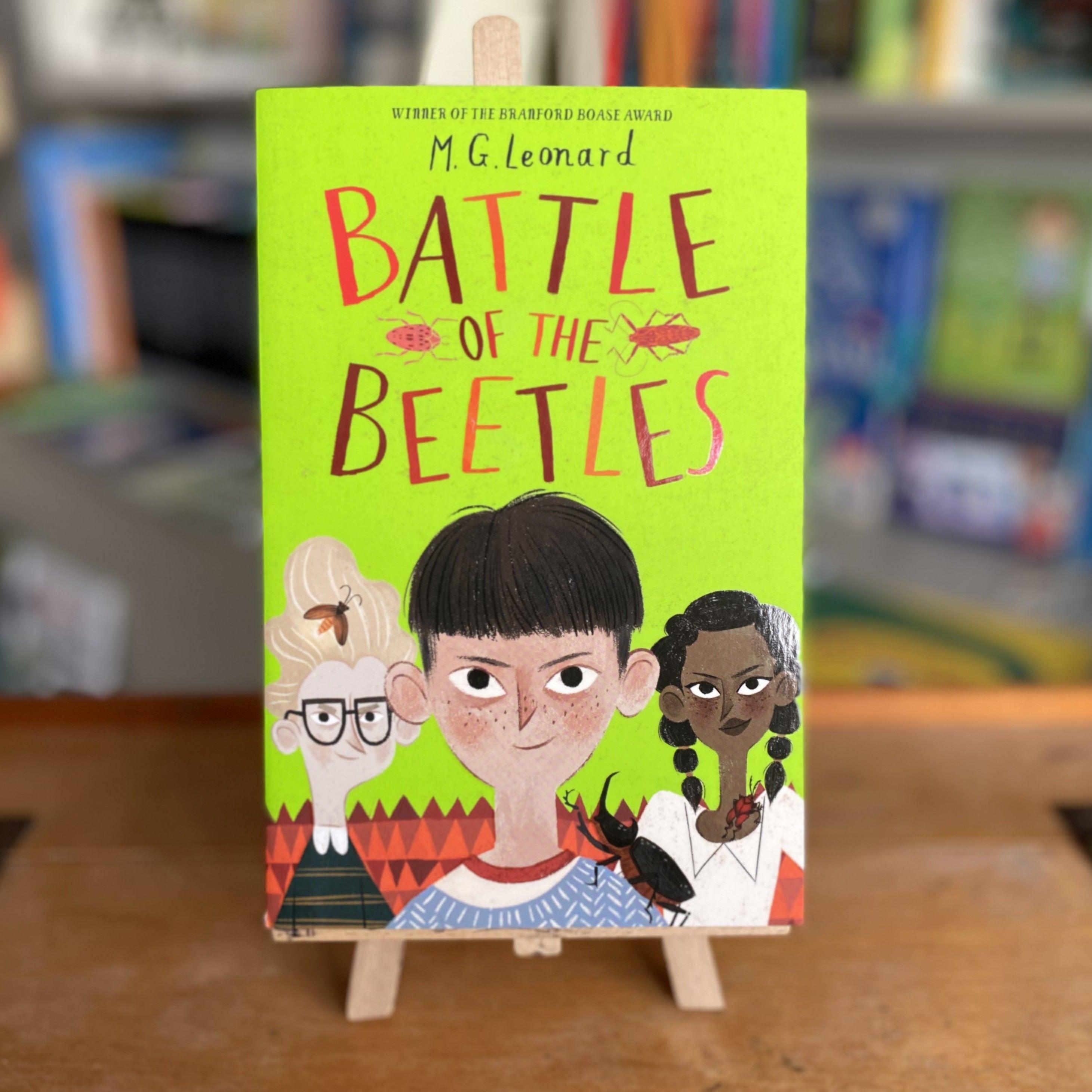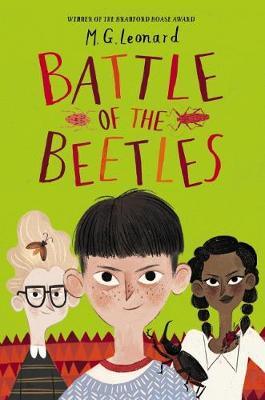 Battle of the Beetles by MG Leonard
Battle of the Beetles by MG Leonard
The final book in the bestselling BATTLE OF THE BEETLES series! 'Truly great storytelling.' MICHAEL MORPURGO on BEETLE BOY From a secret Biome in the jungle, Lucretia Cutter plans to wreak wickedness on the world unless Darkus, Virginia and Bertolt can find a way to stop her. If they fail, she'll mass an army of giant Frankenstein beetles - and the planet will never be the same again. Humanity is under siege. The future depends on three children and their beetles . . .
If you need any more information or recommendations about this product please do give us a call on 01728 901166 or send us an email to shop@ottieandthebea.com
Standard Delivery (3-5 days): £3.95 (or free over £50)
Next Day Delivery call the shop to arrange
Click and Collect from the shop
Need help?
If you need any more information or recommendations about this product please do give us a call on 01728 901166 or send us an email to shop@ottieandthebea.com
Delivery
Standard Delivery (3-5 days): £3.95 (or free over £50)
Next Day Delivery call the shop to arrange
Click and Collect from the shop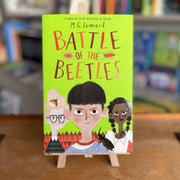 Battle of the Beetles by MG Leonard