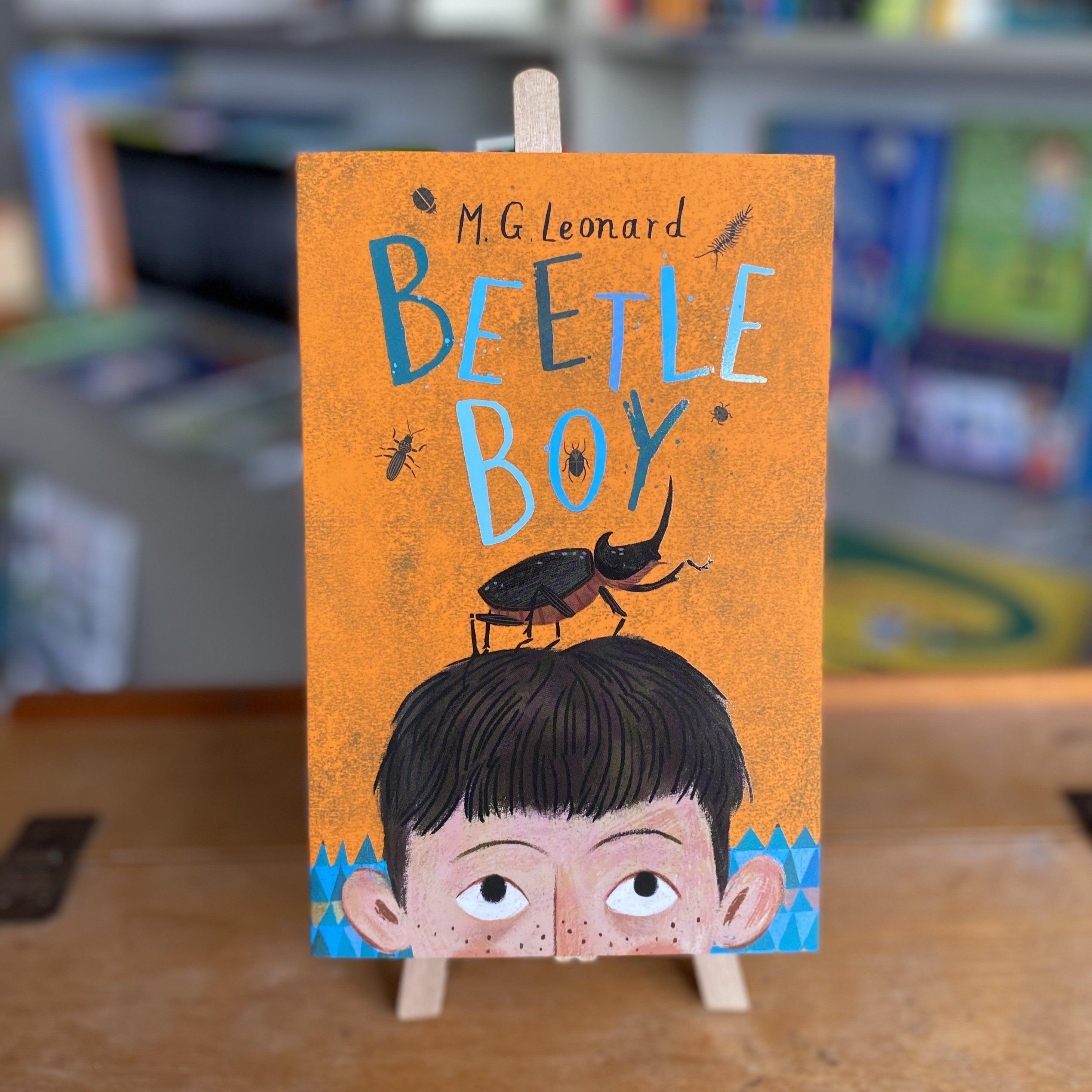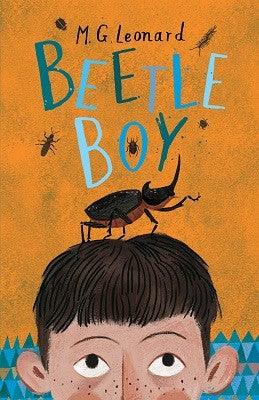 Beetle Boy by MG Leonard
Dr Bartholomew Cuttle wasn't the kind of man who mysteriously disappeared. He was the kind of man who read enormous old books at the dinner table and got fried egg stuck in his beard.
Darkus Cuttle's dad is missing, vanished from a locked room and now everything for Darkus is about to change.
Miserable and lonely, he is forced to move in with his eccentric uncle Max, next door to the most disgusting neighbours ever and their house infested by beetles.
But when a giant beetle called Baxter comes to his rescue, Darkus learns that these are no ordinary creatures. They're an incredible super-species and they could just be the key to solving the mystery of his dad's disappearance.
When links begin to emerge connecting the crime with cruel Lucretia Cutter, mad scientist and  fashionista, and her penchant for beetle jewellery, Darkus, Dexter and the other beetles are caught in a race against time to find the answers.
A coffee-mug mountain, home to a million insects, could provide the answer - if Darkus and Baxter are brave enough to find it.
Poignant and laugh-aloud funny in turn, Beetle Boy was a huge success with booksellers as one of our Children's Book of the Month choices of 2016. The first book in a trilogy, we at Waterstones are eagerly awaiting 2017's next instalment, Beetle Queen.
If you need any more information or recommendations about this product please do give us a call on 01728 901166 or send us an email to shop@ottieandthebea.com
Standard Delivery (3-5 days): £3.95 (or free over £50)
Next Day Delivery call the shop to arrange
Click and Collect from the shop
Need help?
If you need any more information or recommendations about this product please do give us a call on 01728 901166 or send us an email to shop@ottieandthebea.com
Delivery
Standard Delivery (3-5 days): £3.95 (or free over £50)
Next Day Delivery call the shop to arrange
Click and Collect from the shop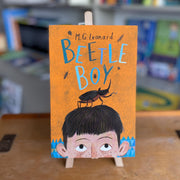 Beetle Boy by MG Leonard