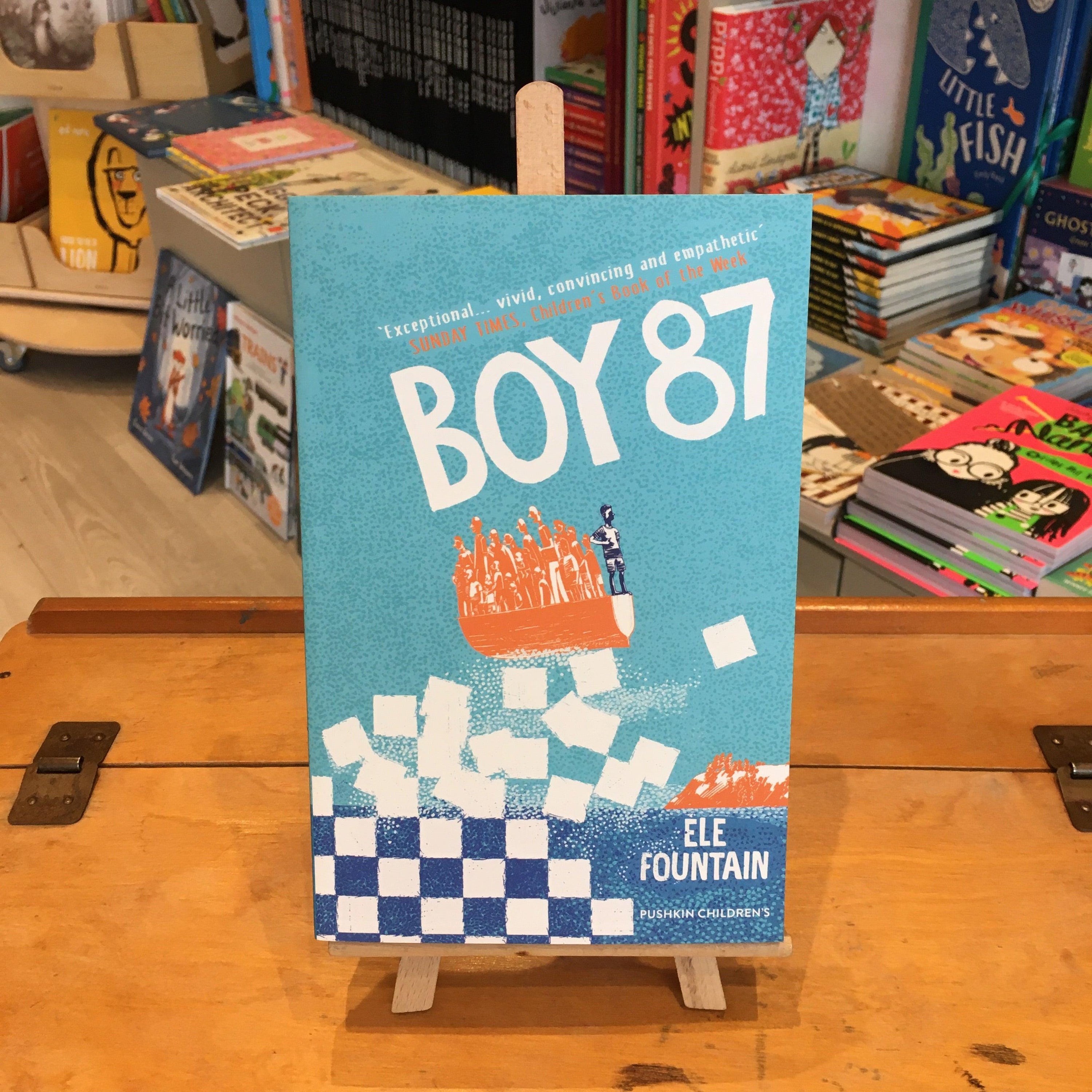 Boy 87 by Ele Fountain
Shif is just an ordinary boy who likes chess, maths and racing his best friend home from school.
But one day, soldiers with guns come to his door - and he knows that he is no longer safe. Shif is forced to leave his mother and little sister,and embark on a dangerous journey; a journey through imprisonment and escape, new lands and strange voices, and a perilous crossing by land and sea. He will encounter cruelty and kindness; he will become separated from the people he loves.
Boy 87 is a gripping, uplifting tale of one boy's struggle for survival; it echoes the story of young people all over the world today. A very moving book.
'Shif is an unforgettable character, and his story should be read by everyone who cares about one of the unfolding tragedies of our time' — Award-winning author Elizabeth Laird
If you need any more information or recommendations about this product please do give us a call on 01728 901166 or send us an email to shop@ottieandthebea.com
Standard Delivery (3-5 days): £3.95 (or free over £50)
Next Day Delivery call the shop to arrange
Click and Collect from the shop
Need help?
If you need any more information or recommendations about this product please do give us a call on 01728 901166 or send us an email to shop@ottieandthebea.com
Delivery
Standard Delivery (3-5 days): £3.95 (or free over £50)
Next Day Delivery call the shop to arrange
Click and Collect from the shop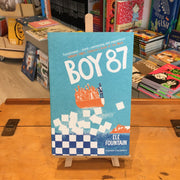 Boy 87 Ele Fountain