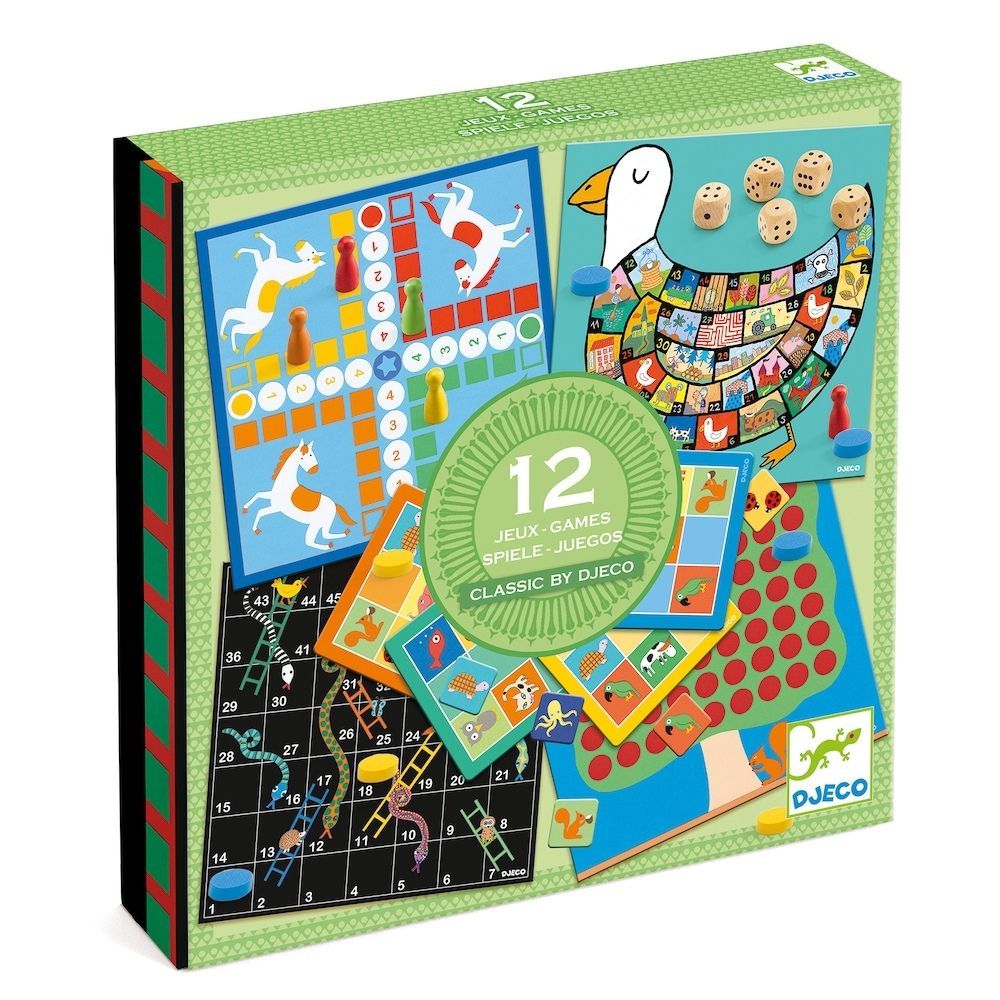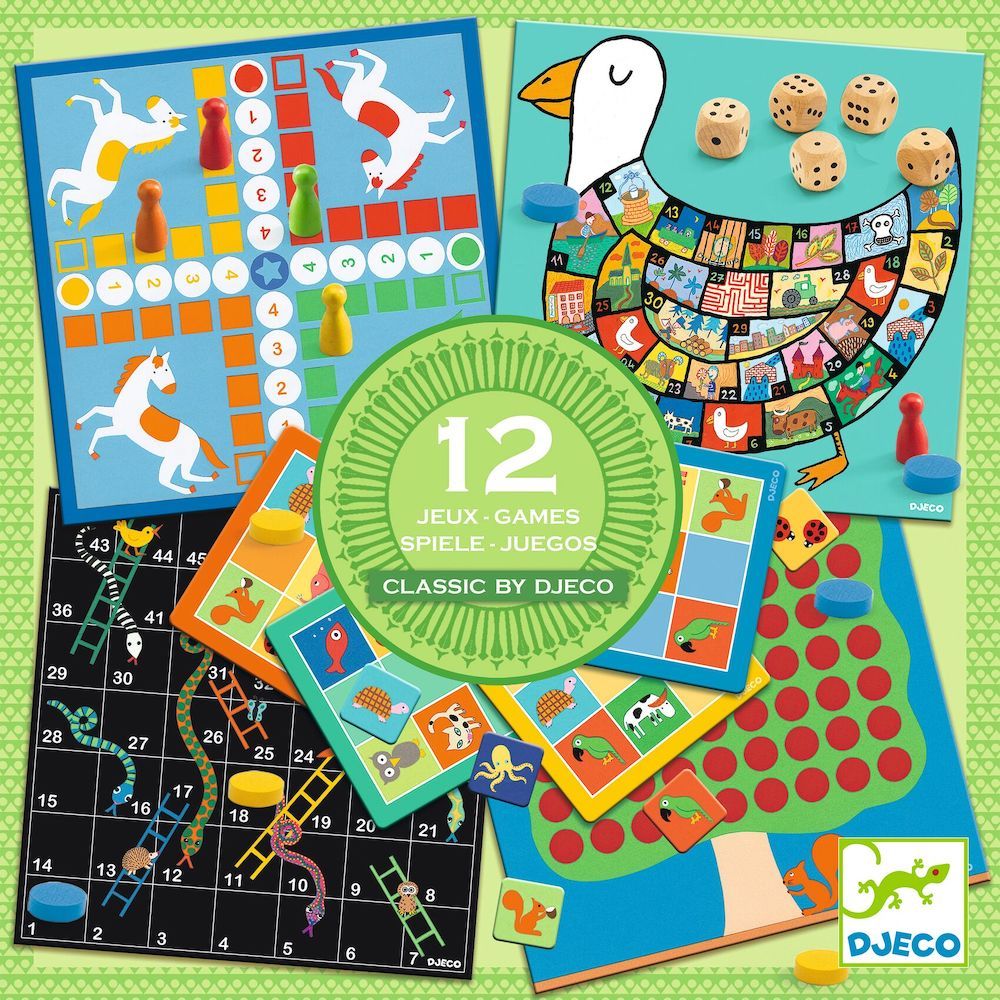 Classic Board Game Box from Djeco 4+
A complete set of 12 classic board games for children aged 4 plus: ludo, game of goose, simplified snakes and ladders, noughts and crosses, memory, Lotto, Yahtzee for little ones, dice games, etc.
Classic by Djeco: the rules of 12 classic games updated by Djeco.
Classic games adapted and simplified for little ones aged 4 plus.
Contents: 2 double-sided boards (ludo/game of goose and snakes and ladders/noughts and crosses), 4 small double-sided boards (Lotto/Yahtzee), 24 memory pieces, 1 fabric bag, 8 wooden pawns, 5 wooden dice, 48 wooden tokens, 1 notepad and 1 pencil.
Game rules in 10 languages.
If you need any more information or recommendations about this product please do give us a call on 01728 901166 or send us an email to shop@ottieandthebea.com
Standard Delivery (3-5 days): £3.95 (or free over £50)
Next Day Delivery call the shop to arrange
Click and Collect from the shop
Need help?
If you need any more information or recommendations about this product please do give us a call on 01728 901166 or send us an email to shop@ottieandthebea.com
Delivery
Standard Delivery (3-5 days): £3.95 (or free over £50)
Next Day Delivery call the shop to arrange
Click and Collect from the shop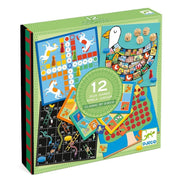 Classic game box 4+