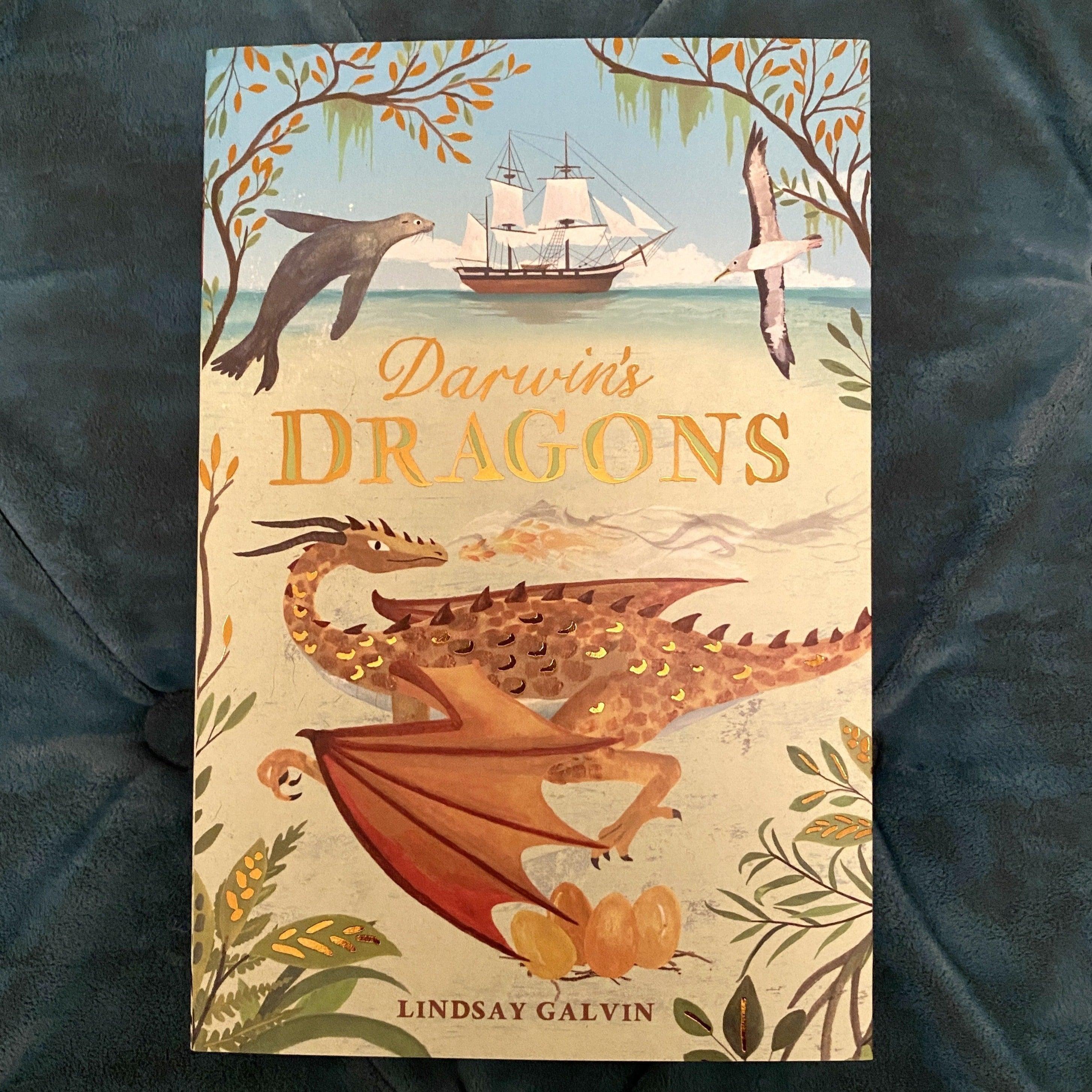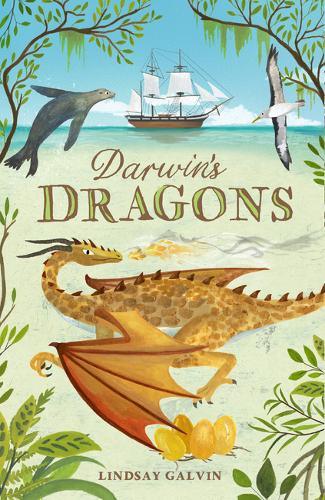 Darwin's Dragons by Lindsay Galvin
Darwin's Dragons by Lindsay Galvin
How to Train Your Dragon meets Robinson Crusoe in this high-flying dragon adventure from Lindsay Galvin! 'A striking and original adventure ... just the sort of story I love.' EMMA CARROLL 'WHAT a voyage! [Darwin's Dragons] is everything you hope it will be ...' LUCY STRANGE Syms Covington has landed the job of a lifetime - cabin boy and fiddler on Charles Darwin's Beagle. But when he is separated from the crew during a storm, his life takes a truly extraordinary turn. Shipwrecked on a Galapagos island, he makes a discovery that could change the world - and make his fortune. But should he share his find, or will it lead to the extinction of a legendary species? There's one person who could help, but he's busy writing a book ...
A REVIEW FROM ONE OF OUR YOUNG REVIEWERS AT OTTIE AND THE BEA-
A crew like no other set off on a dangerous voyage to the Galapagos Islands.
This book expresses the true meaning of writing in every sense. It envelops the reader. Atmospheric language is used to describe powerful moments. This book is amazing!
If you like The Murderer's Ape by Jakob Wegelius, The Cogheart series by Peter Bunzl or The Explorer by Katherine Rundell you will love this adventure.
If you need any more information or recommendations about this product please do give us a call on 01728 901166 or send us an email to shop@ottieandthebea.com
Standard Delivery (3-5 days): £3.95 (or free over £50)
Next Day Delivery call the shop to arrange
Click and Collect from the shop
Need help?
If you need any more information or recommendations about this product please do give us a call on 01728 901166 or send us an email to shop@ottieandthebea.com
Delivery
Standard Delivery (3-5 days): £3.95 (or free over £50)
Next Day Delivery call the shop to arrange
Click and Collect from the shop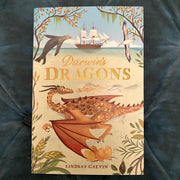 Darwin's Dragons by Lindsay Galvin