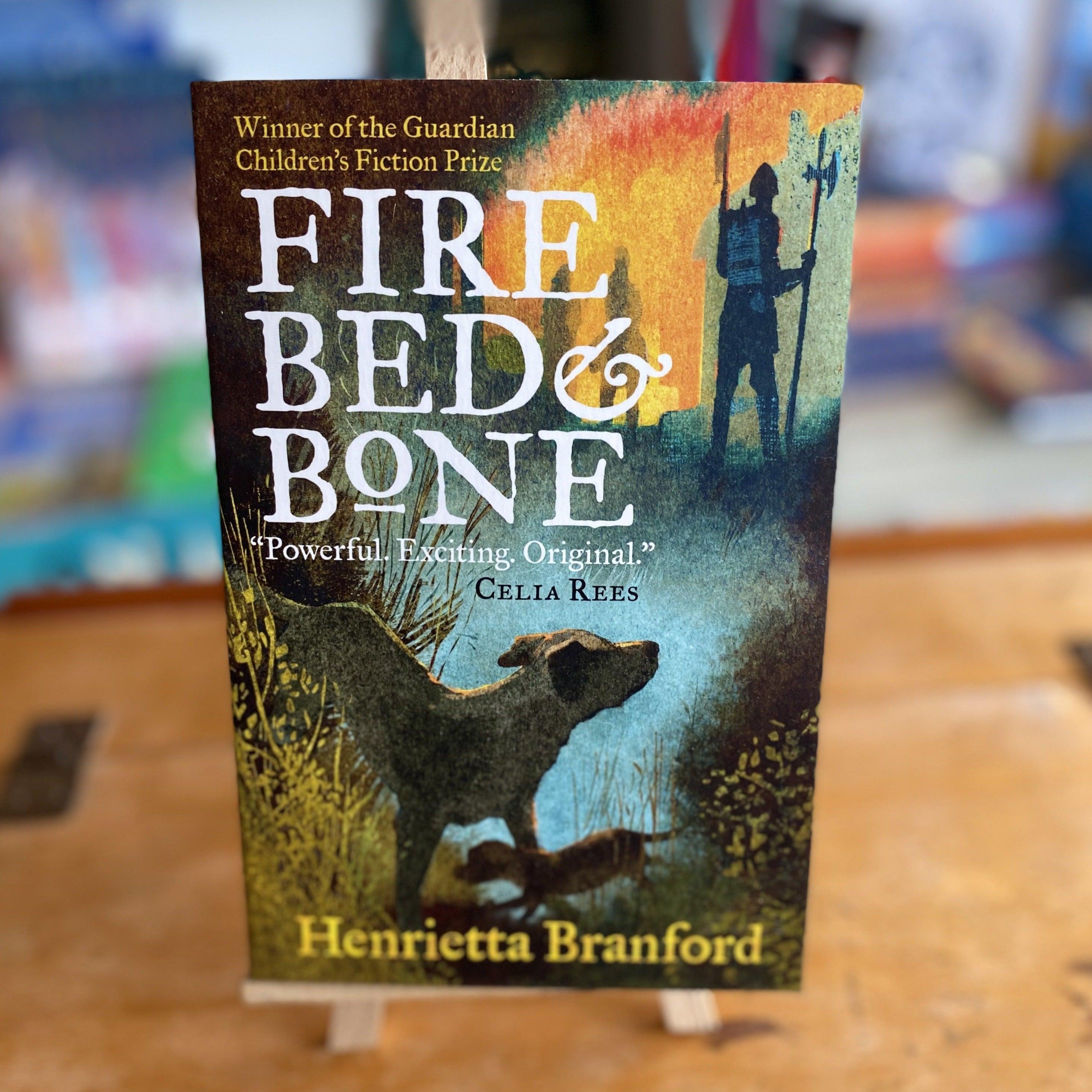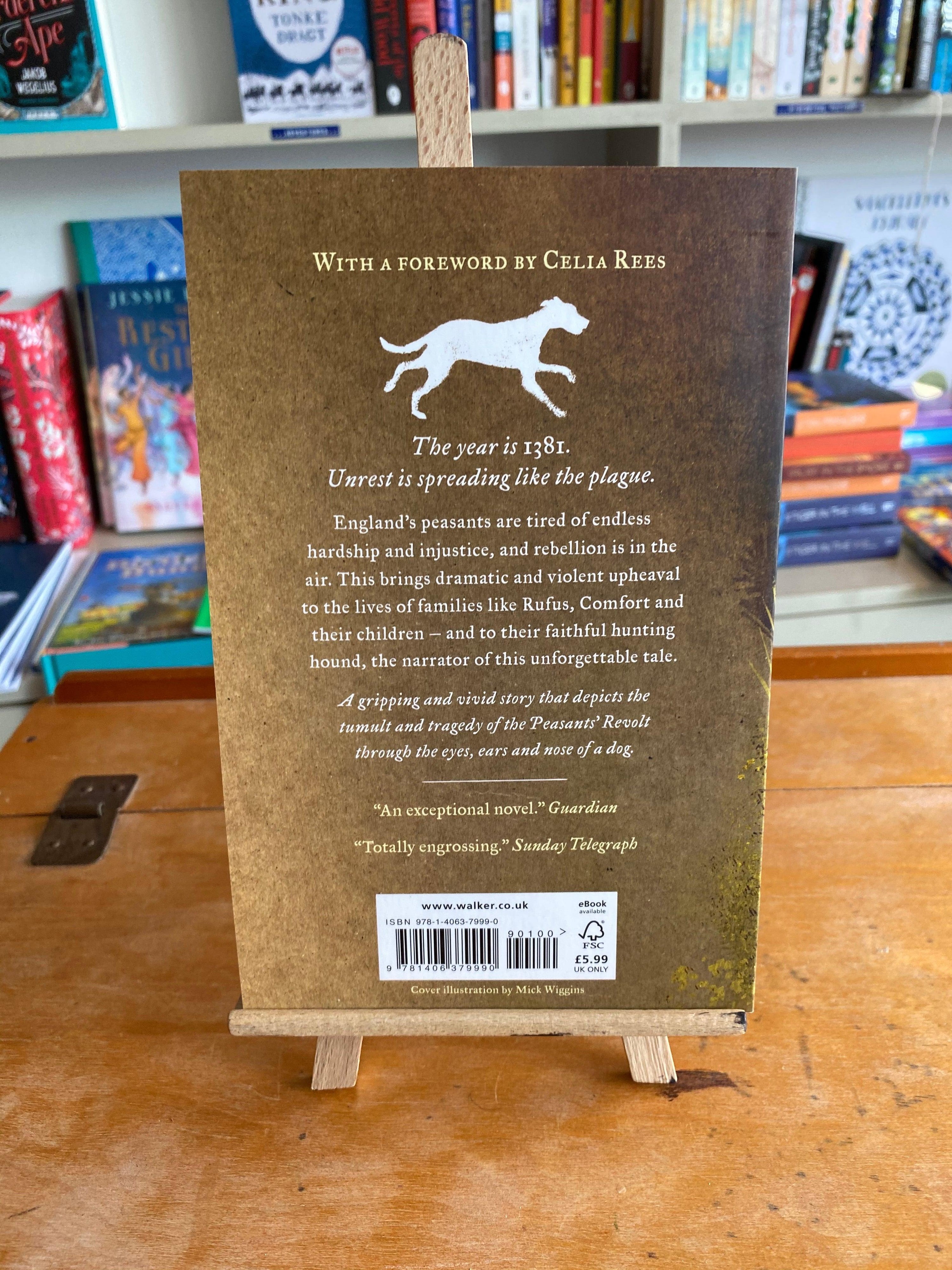 Fire, Bed and Bone (Paperback) Henrietta Branford (author), Mick Wiggins (cover design/artwork)
Fire, Bed and Bone (Paperback) Henrietta Branford (author), Mick Wiggins (cover design/artwork)
"Powerful. Exciting. Original." Celia Rees

This award-winning classic speaks back to the divisions of fourteenth century Britain from the perspective of a much-loved hunting dog.

Branford's Guardian Children's Fiction Prize-winning novel is a moving narrative about injustice, upheaval and survival in fourteenth century Britain. From the point of view of a devoted and sought-after hunting dog, her story focuses on the societal tension and oppression that lead to her beloved masters Rufus and Comfort being arrested for heresy during the Peasants' Revolt, and how she must then struggle to raise her puppy Fleabane and forge a life away from the cruel landlord and violence happening all around her. Ultimately an uplifting story beautifully wratten about loyalty and hope.
If you need any more information or recommendations about this product please do give us a call on 01728 901166 or send us an email to shop@ottieandthebea.com
Standard Delivery (3-5 days): £3.95 (or free over £50)
Next Day Delivery call the shop to arrange
Click and Collect from the shop
Need help?
If you need any more information or recommendations about this product please do give us a call on 01728 901166 or send us an email to shop@ottieandthebea.com
Delivery
Standard Delivery (3-5 days): £3.95 (or free over £50)
Next Day Delivery call the shop to arrange
Click and Collect from the shop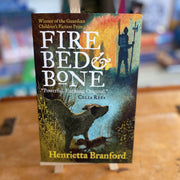 Fire, Bed and Bone (Paperback) Henrietta Branford (author), Mick Wiggins (cover design/artwork)