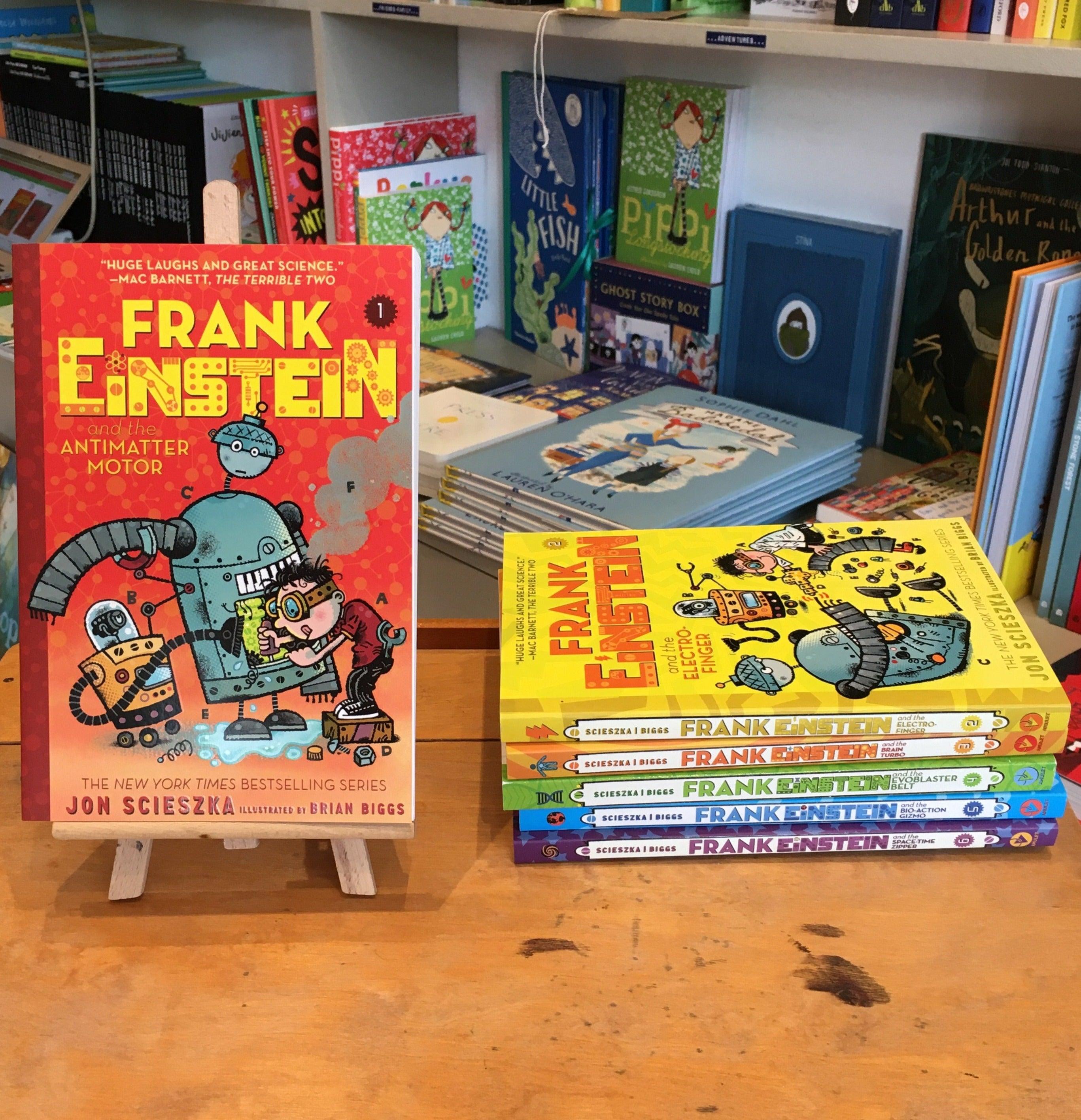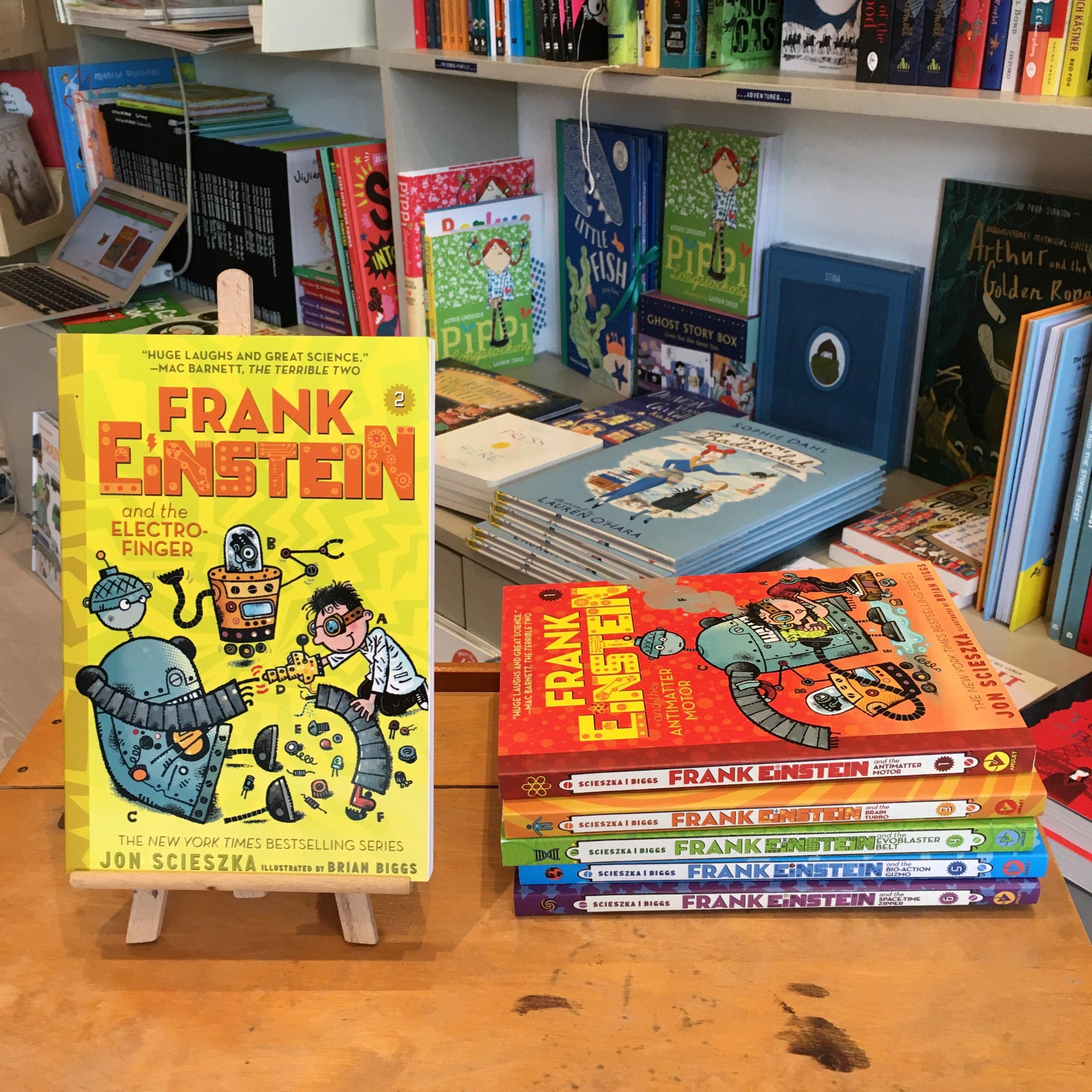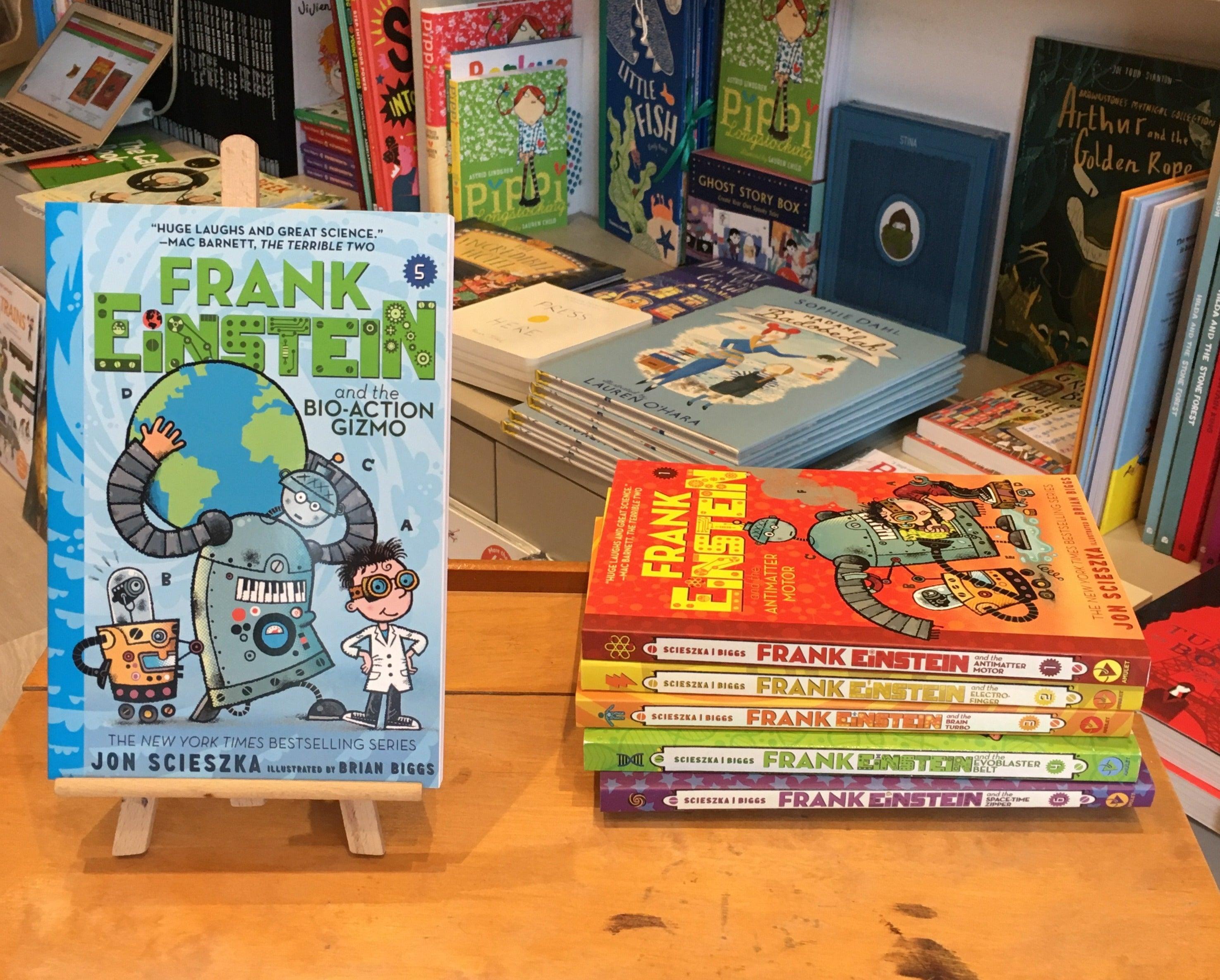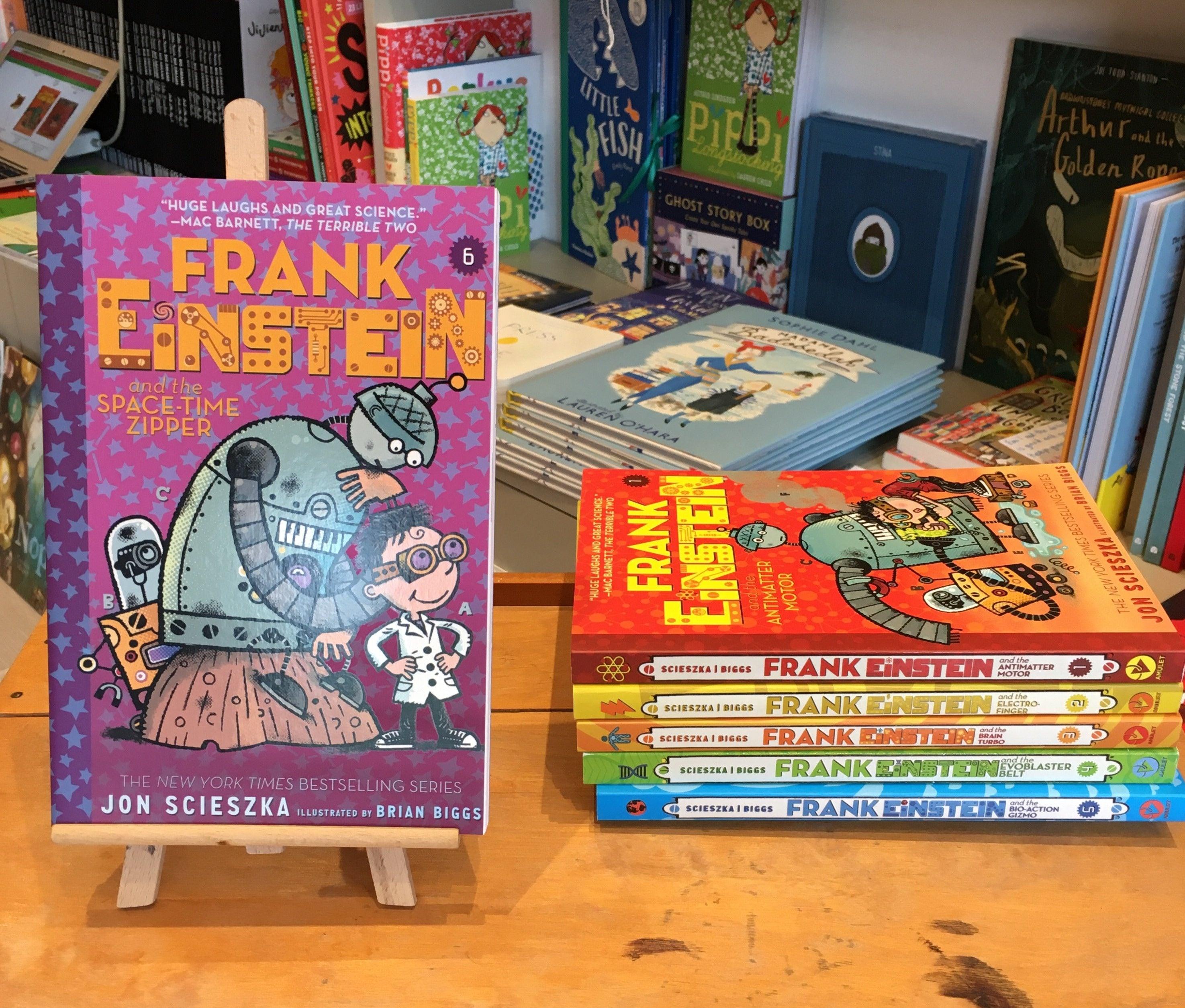 Frank Einstein Series by Jon Scieszka & Brian Biggs
Frank Einstein Series by Jon Scieszka & Brian Biggs
The perfect combination to engage and entertain readers, the series features real science facts with adventure and humor, making these books ideal for STEM education. 
Book 1 examines the science of "matter." Kid-genius and inventor Frank Einstein loves figuring out how the world works by creating household contraptions that are part science, part imagination, and definitely unusual. In the series opener, an uneventful experiment in his garage-lab, a lightning storm, and a flash of electricity bring Frank's inventions the robots Klink and Klank to life! Not exactly the ideal lab partners, the wisecracking Klink and the overly expressive Klank nonetheless help Frank attempt to perfect his inventions.. . . until Frank's arch nemesis, T. Edison, steals Klink and Klank for his evil doomsday plan! Integrating real science facts with wacky humor, a silly cast of characters, and science fiction, this uniquely engaging series is an irresistible chemical reaction for middle-grade readers.
With easy-to-read language and graphic illustrations on almost every page, this chapter book series is a must for reluctant readers.
The Frank Einstein series encourages middle-grade readers to question the way things work and to discover how they, too, can experiment with science.
Frank Einstein and the Antimatter Motor (Book 1)
Frank Einstein and the Electro-Finger (Book 2)
Frank Einstein and the BrainTurbo (Book 3)
Frank Einstein and the EvoBlaster Belt (Book 4)
Frank Einstein and the Bio-Action Gizmo (Book 5)
 Frank Einstein and the Space-Time Zipper (Book 6)
If you need any more information or recommendations about this product please do give us a call on 01728 901166 or send us an email to shop@ottieandthebea.com
Standard Delivery (3-5 days): £3.95 (or free over £50)
Next Day Delivery call the shop to arrange
Click and Collect from the shop
Need help?
If you need any more information or recommendations about this product please do give us a call on 01728 901166 or send us an email to shop@ottieandthebea.com
Delivery
Standard Delivery (3-5 days): £3.95 (or free over £50)
Next Day Delivery call the shop to arrange
Click and Collect from the shop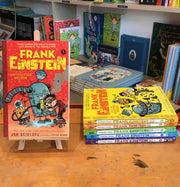 Frank Einstein Series by Jon Scieszka & Brian Biggs