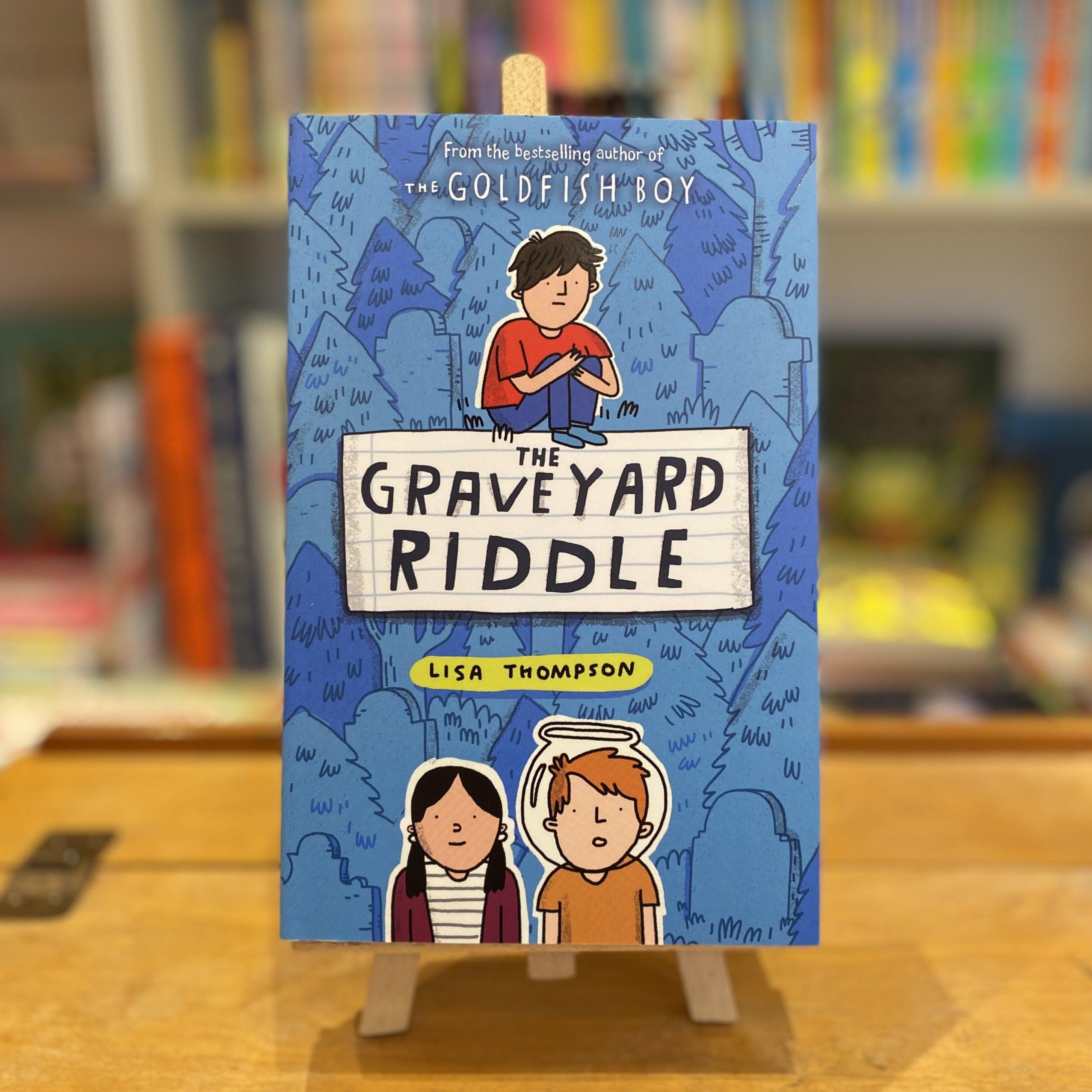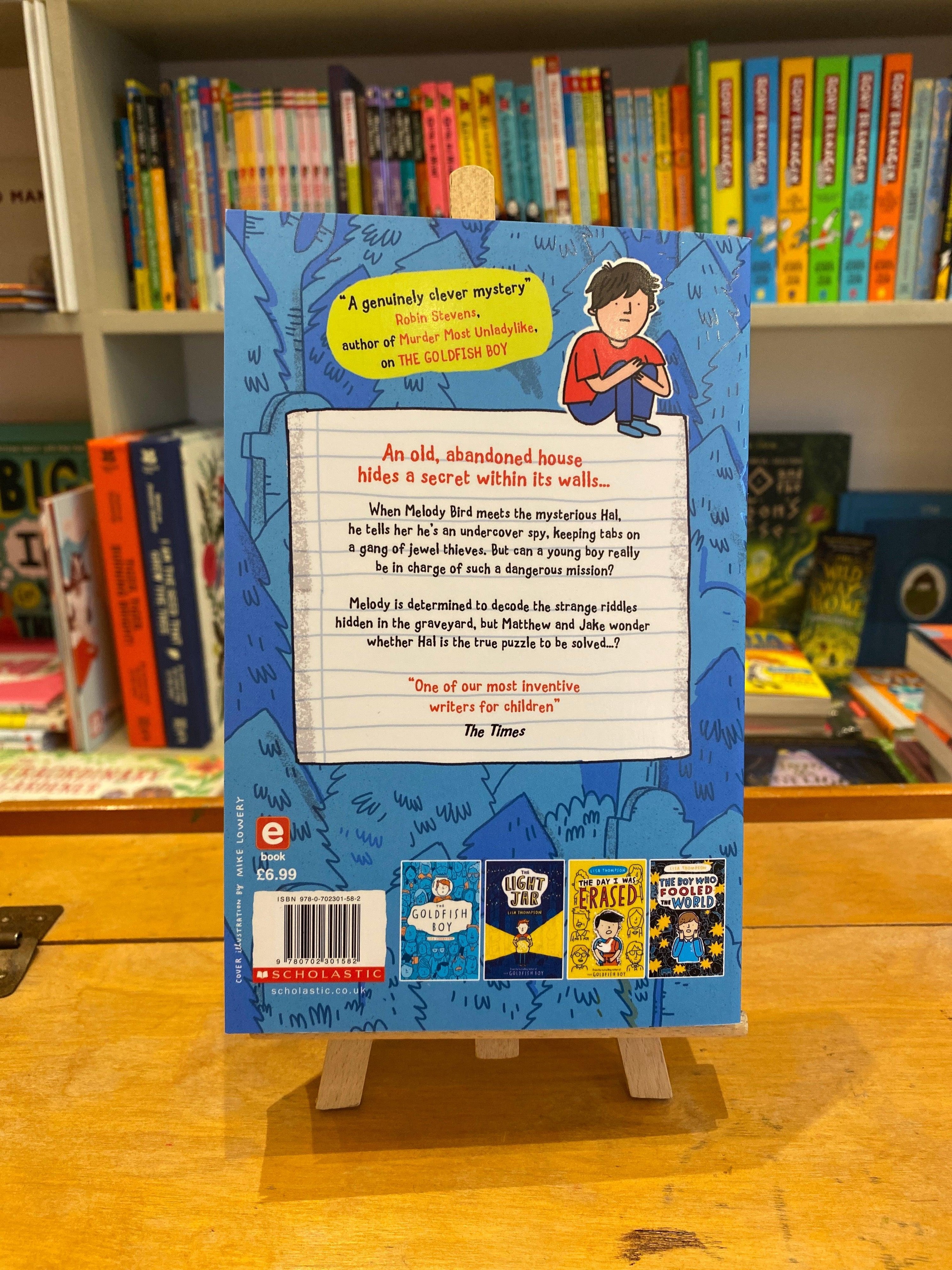 Graveyard Riddle by Lisa Thompson
Graveyard Riddle by Lisa Thompson
Return to the wonderful characters of beloved, bestselling, award-winning The Goldfish Boy, or maybe you have read one of Lisa's other books- The Boy Who Fooled The World, The Light Jar, The Day I Was Erased.... and if you haven't do because she is a wonderful writer of middle grade fiction.
Melody Bird has discovered an old abandoned house in the corner of the graveyard, and a mysterious boy hiding out there... Hal tells her that he's a spy-in-training, using the house as a base for his undercover surveillance of a known local criminal. Her friends Matthew and Jake don't believe that a teenager would be entrusted with this mission and turn the tables to spy on him, uncovering secrets and unravelling a mystery as they go.
Julia's Review: This is yet another brilliant adventure by Lisa Thompson. In The Graveyard Riddle we are back on Chestnut Close where Goldfish Boy took place but we meet Melody Bird who has discovered an old abandoned house in the corner of the graveyard a mysterious boy who is hiding there. Yet again Lisa adeptly deals with really sensitive issues brilliantly and we race along with the children as they seek to solve the mystery and gain a greater sense of understanding of their own lives.
If you need any more information or recommendations about this product please do give us a call on 01728 901166 or send us an email to shop@ottieandthebea.com
Standard Delivery (3-5 days): £3.95 (or free over £50)
Next Day Delivery call the shop to arrange
Click and Collect from the shop
Need help?
If you need any more information or recommendations about this product please do give us a call on 01728 901166 or send us an email to shop@ottieandthebea.com
Delivery
Standard Delivery (3-5 days): £3.95 (or free over £50)
Next Day Delivery call the shop to arrange
Click and Collect from the shop
Graveyard Riddle by Lisa Thompson