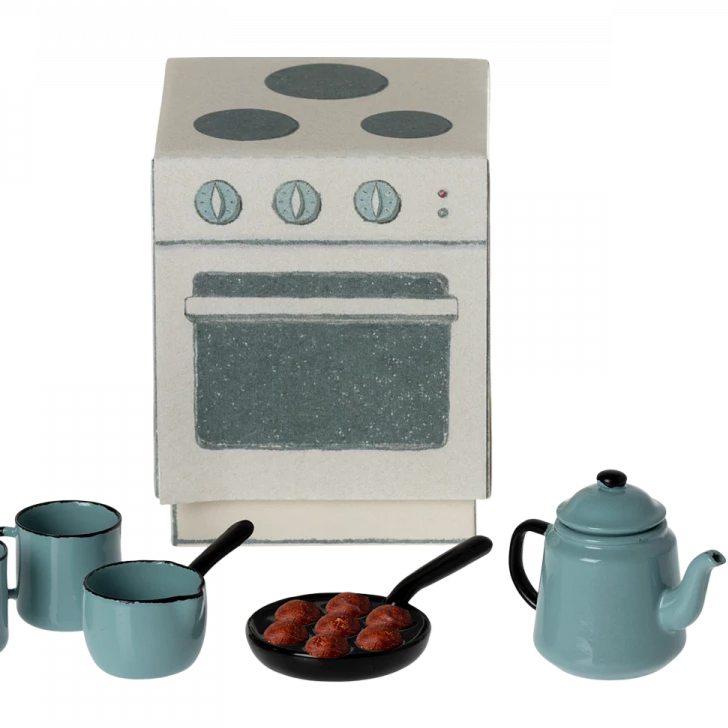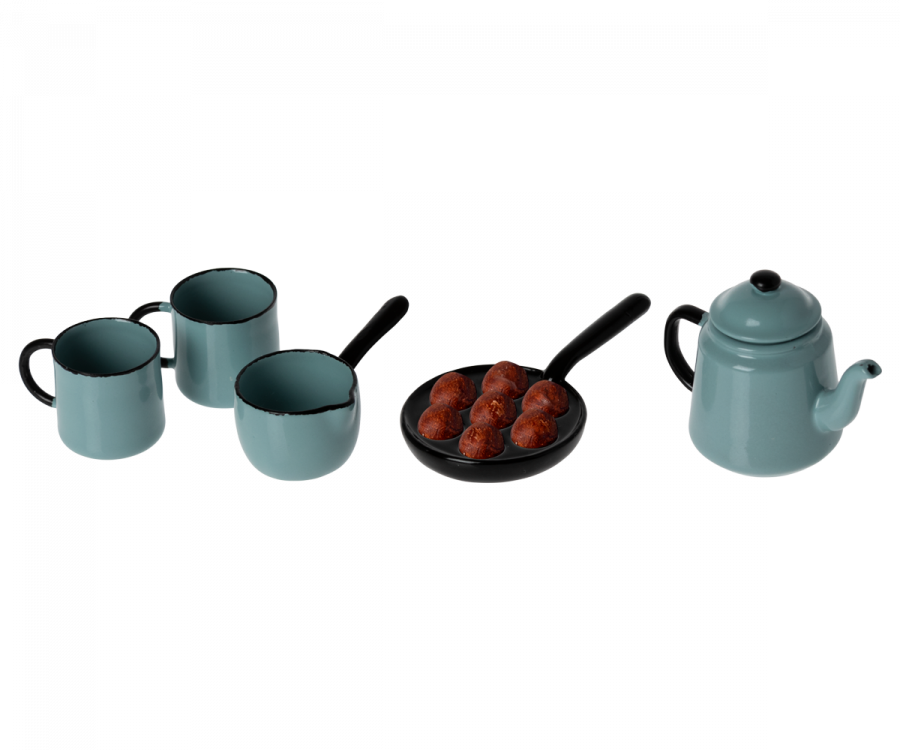 Madam Blue's Favourites
A miniature cooking set with all Madam Blue`s favorites; 
a tea pot and two cups, a saucepan and a pan with delicious cakes which is a traditional scandinavian treat in the winter time. All these parts come in a paper box that looks like a stove.
Size- mouse furniture
Height 7cm, width 5.5cm
Surface wash
Suitable for 3+
If you need any more information or recommendations about this product please do give us a call on 01728 901166 or send us an email to shop@ottieandthebea.com
Standard Delivery (3-5 days): £3.95 (or free over £50)
Next Day Delivery call the shop to arrange
Click and Collect from the shop
Need help?
If you need any more information or recommendations about this product please do give us a call on 01728 901166 or send us an email to shop@ottieandthebea.com
Delivery
Standard Delivery (3-5 days): £3.95 (or free over £50)
Next Day Delivery call the shop to arrange
Click and Collect from the shop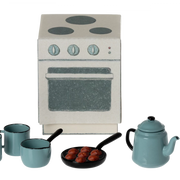 Madam Blue's Favourites