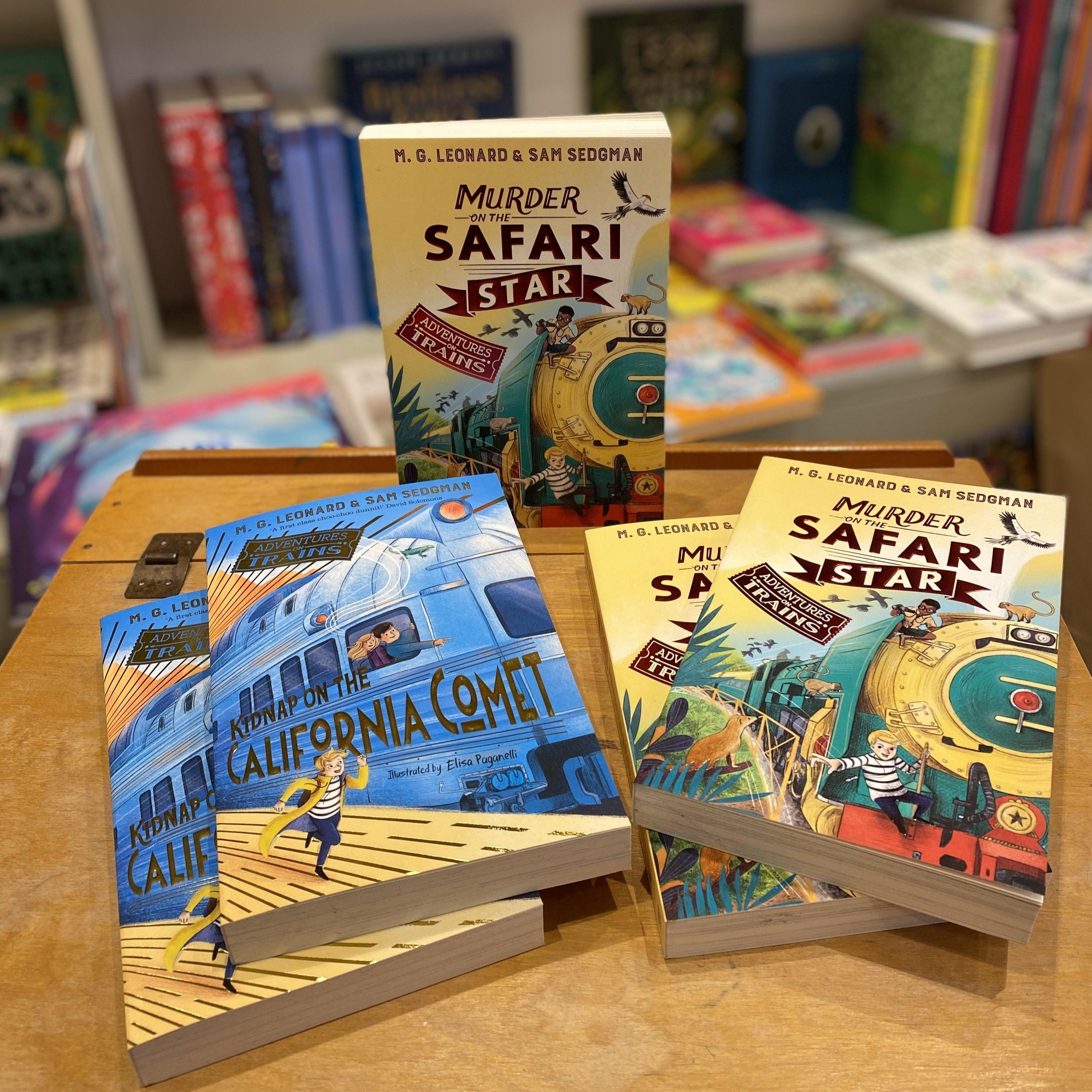 Murder on the Safari Star by MG Leonard
Murder on the Safari Star by MG Leonard
Hal and Uncle Nat as they plunge straight into an exciting mystery - this time while on Safari!
All-aboard for the third amazing journey in the bestselling Adventures on Trains series, Murder on the Safari Star, from M. G. Leonard and Sam Sedgman, illustrated throughout by Elisa Paganelli.
Harrison Beck and his Uncle Nat are on the journey of a lifetime aboard the Safari Star - a luxurious steam train that will take them from Pretoria to the stunning Victoria Falls. Close encounters with the amazing animals and landscape of Southern Africa are adventure enough, but things get mysterious when a passenger is found dead inside a locked compartment. Is it just a terrible accident or is something more suspicious afoot? It's up to train detective Hal and his new friend Winston to find out.
If you need any more information or recommendations about this product please do give us a call on 01728 901166 or send us an email to shop@ottieandthebea.com
Standard Delivery (3-5 days): £3.95 (or free over £50)
Next Day Delivery call the shop to arrange
Click and Collect from the shop
Need help?
If you need any more information or recommendations about this product please do give us a call on 01728 901166 or send us an email to shop@ottieandthebea.com
Delivery
Standard Delivery (3-5 days): £3.95 (or free over £50)
Next Day Delivery call the shop to arrange
Click and Collect from the shop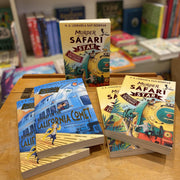 Murder on the Safari Star by MG Leonard