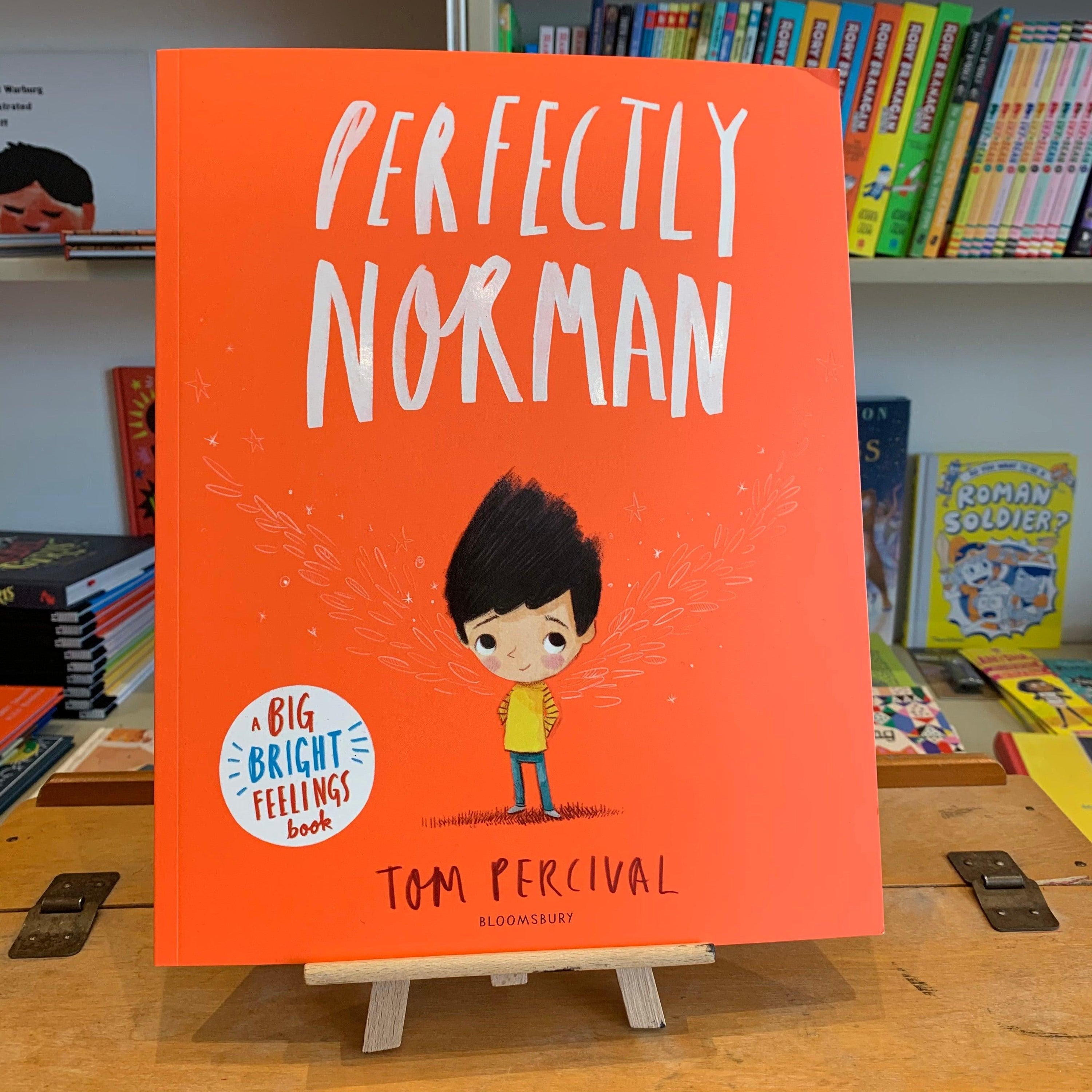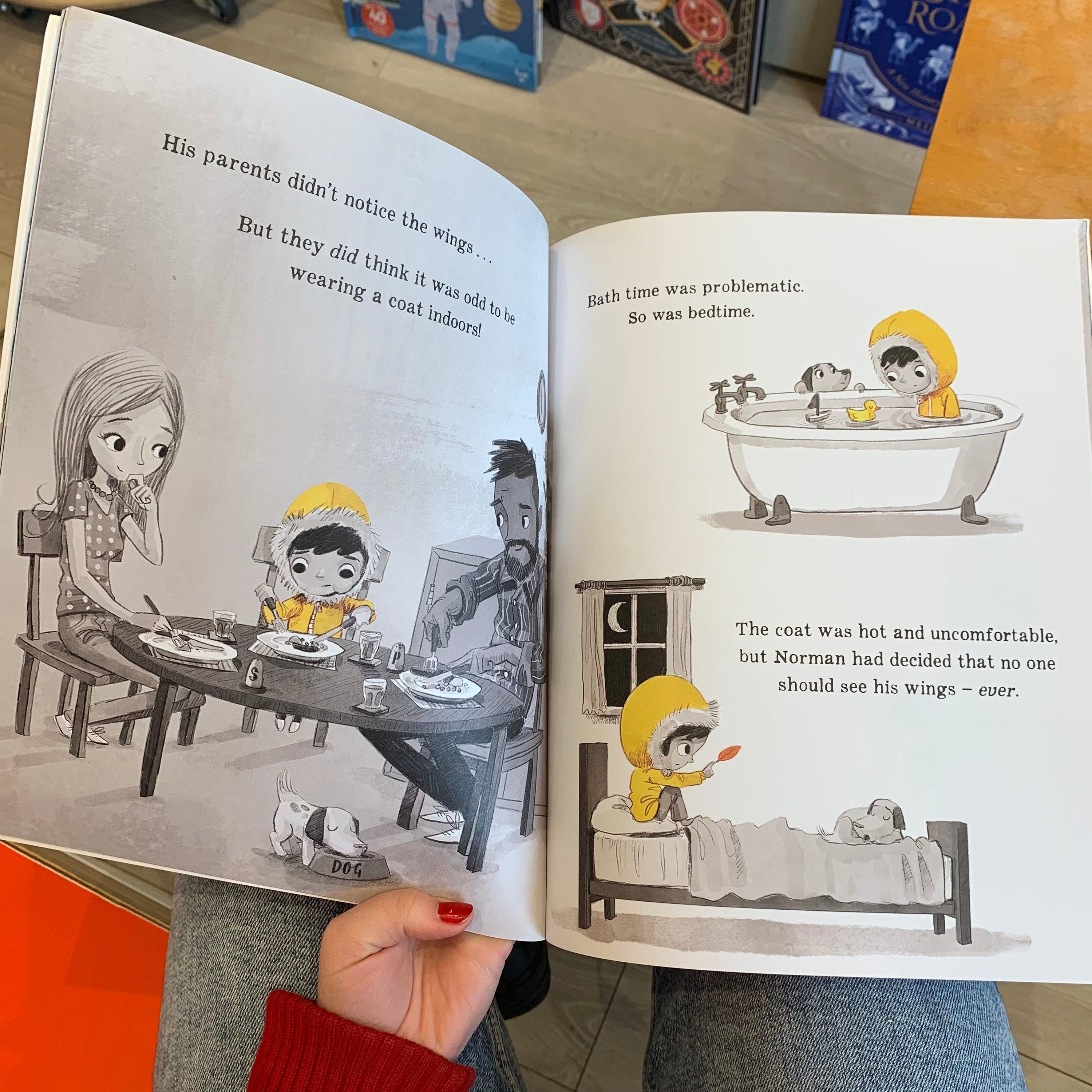 Perfectly Norman by Tom Percival
Norman had always been perfectly normal. That was until the day he grew a pair of wings! 
Norman is very surprised to have wings suddenly - and he has the most fun ever trying them out high in the sky. But then he has to go in for dinner. What will his parents think? What will everyone else think? 
Norman feels the safest plan is to cover his wings with a big coat. But hiding the thing that makes you different proves tricky and upsetting.


Can Norman ever truly be himself? A poignant yet uplifting story about individuality, with stunning artwork in a striking minimal palette from the author/illustrator of Herman's Letter.
If you need any more information or recommendations about this product please do give us a call on 01728 901166 or send us an email to shop@ottieandthebea.com
Standard Delivery (3-5 days): £3.95 (or free over £50)
Next Day Delivery call the shop to arrange
Click and Collect from the shop
Need help?
If you need any more information or recommendations about this product please do give us a call on 01728 901166 or send us an email to shop@ottieandthebea.com
Delivery
Standard Delivery (3-5 days): £3.95 (or free over £50)
Next Day Delivery call the shop to arrange
Click and Collect from the shop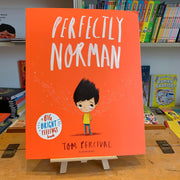 Perfectly Norman by Tom Percival