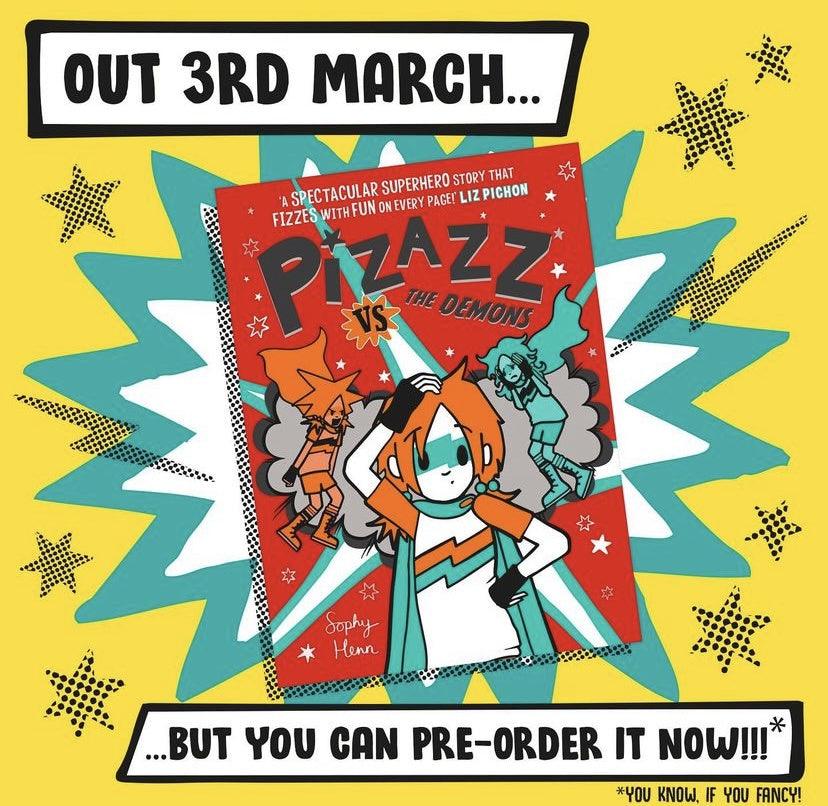 Pizazz vs The Demons Bk 4
Pizazz vs The Demons Bk 4We love Sophy's books at Ottie and the Bea - always packed full of fun and bundles of joy.
The fourth book in a SUPER (like, actually, with powers and stuff) new series for readers aged 7+ - from the amazingly talented illustrator and author Sophy Henn! Brimming with Sophy's hilarious illustrations, this is the perfect read for fans of Dork Diaries, Tom Gates, Amelia Fang, Wimpy Kid and Dog Man. *PRE-ORDER NOW!* HELLO! My name is Pizazz. As a 91/2-year-old superhero, I have a LOT going on.
And thanks to super baddie CopyCat and her SuperPower Duplicator (TM), I now have FIVE Demon Pizazzes to deal with. Five. 'How are you going to defeat yourself, Pizazz?' I hear you ask.
Well, that's a good question! Praise for Pizazz: "A SPECTACULAR superhero story that fizzes with fun on every page!" - Liz Pichon, author of the bestselling TOM GATES series. "Blocky comic-style panels, a fire-farting granddad and a conservationist message make for accessible, quirky reading" - The Guardian, Children's Book of the Month "Sophy Henn's funny new series [...] a witty and original reminder that superheroes are human too" - The Sunday Times, Children's Book of the Week "Sophy Henn's lively, energetic story should be a hit with anyone who finds it hard to fit in" - Financial Times "Full-page illustrations, comic-strip sequences, quirky typography and dramatic chapter openers ensure this book will appeal to more reluctant readers" - The i "Perfect for fans of her previous series Bad Nana, with the same level of illustration and zany text throughout" - BooktrustHilariously narrated by reluctant superhero Pizazz, and brimming with Sophy Henn's distinctive illustrations and comic-book strips, this is the fourth book in the laugh-out-loud PIZAZZ series!
If you need any more information or recommendations about this product please do give us a call on 01728 901166 or send us an email to shop@ottieandthebea.com
Standard Delivery (3-5 days): £3.95 (or free over £50)
Next Day Delivery call the shop to arrange
Click and Collect from the shop
Need help?
If you need any more information or recommendations about this product please do give us a call on 01728 901166 or send us an email to shop@ottieandthebea.com
Delivery
Standard Delivery (3-5 days): £3.95 (or free over £50)
Next Day Delivery call the shop to arrange
Click and Collect from the shop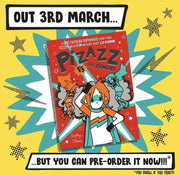 Pizazz vs The Demons Bk 4