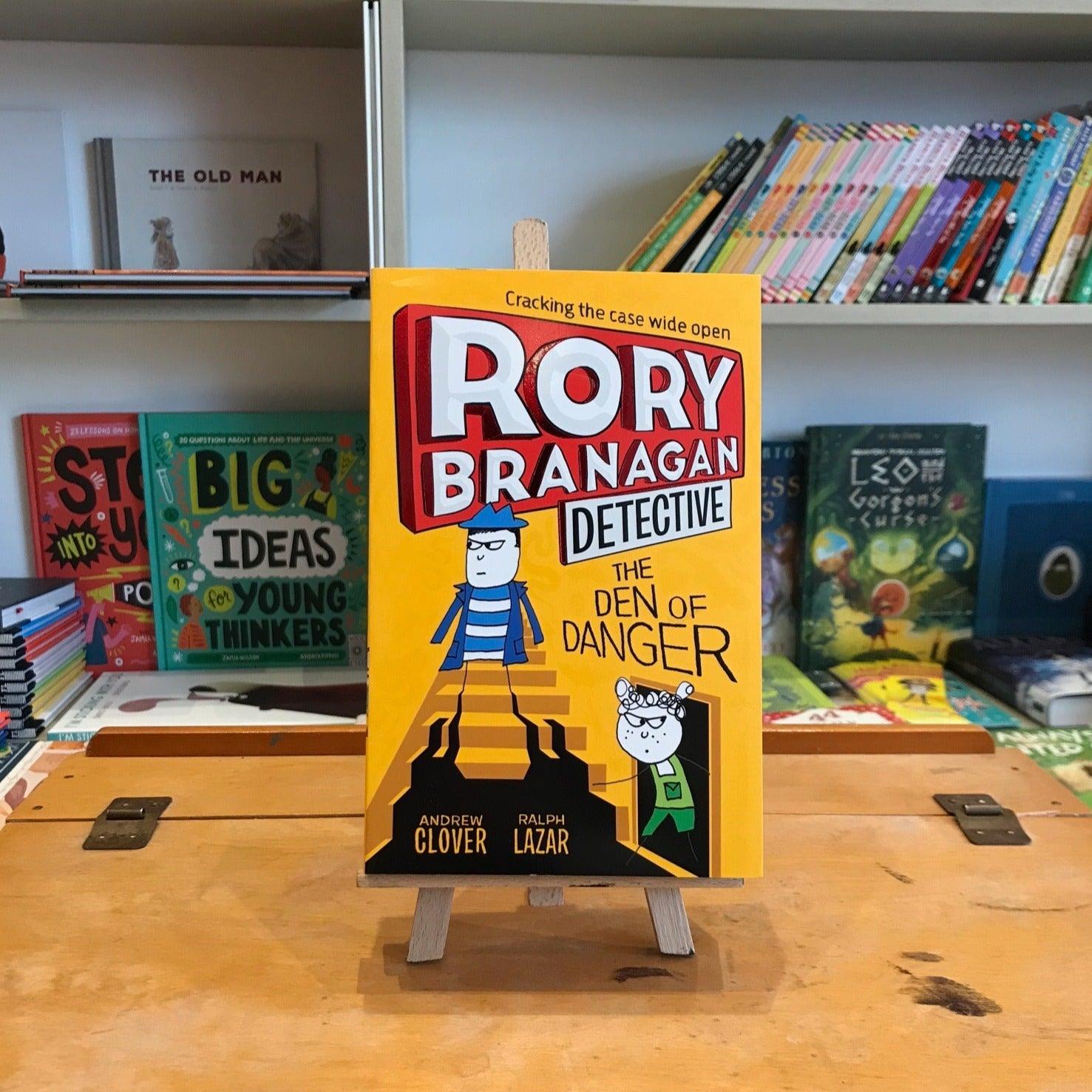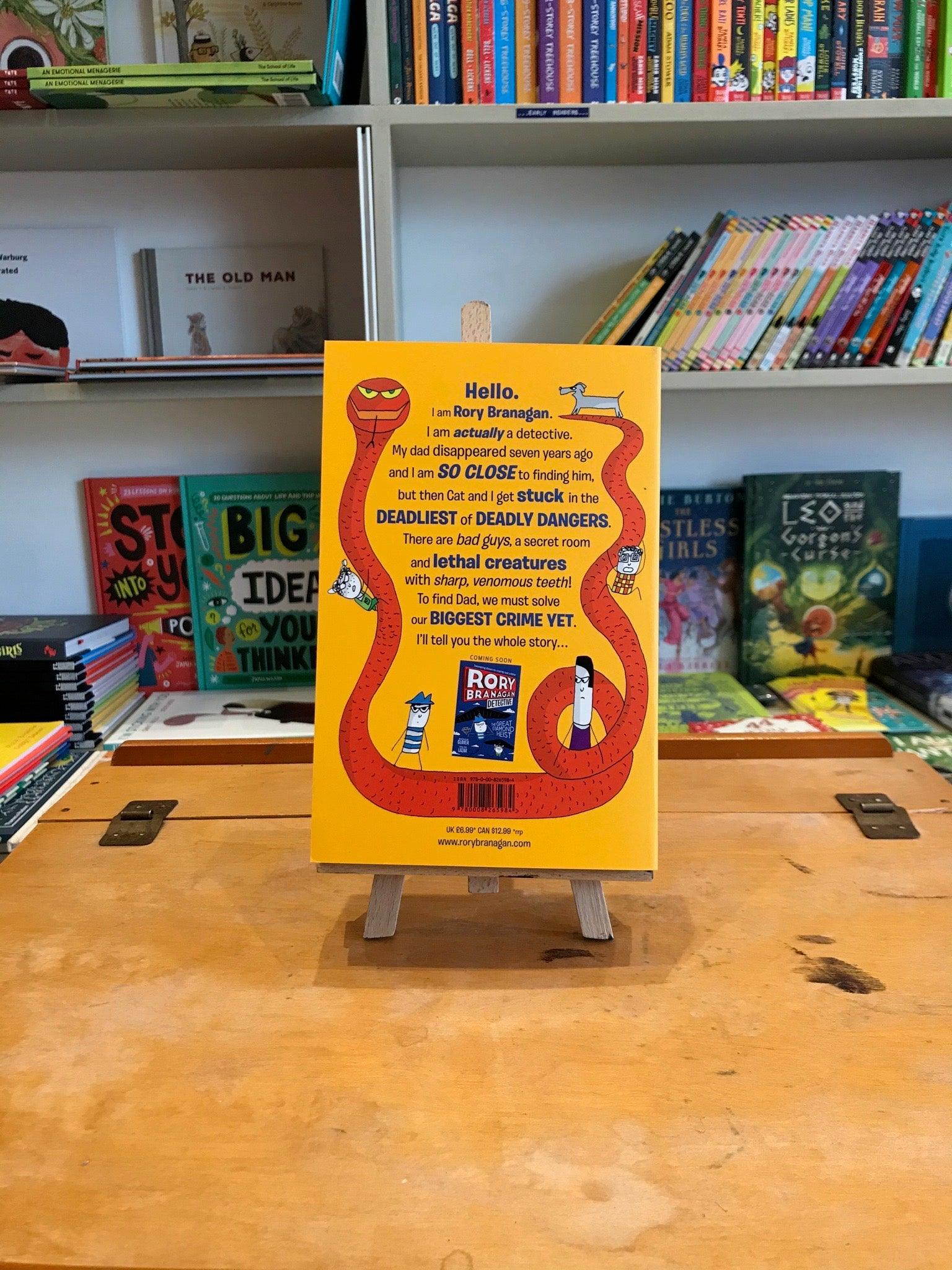 Rory Branagan Detective bk 6- The Den of Danger
Rory Branagan Detective bk 6- The Den of Danger
Meet RORY BRANAGAN - he eats bad guys for breakfast. Well, not ACTUALLY. But he IS the best detective in town.

Sixth in a hilarious comedy-crime series for readers of 8+. Hello. I am Rory Branagan.

I am actually a detective. My dad disappeared seven years ago and I am SO CLOSE to finding him. But then my best friend Cat and I get stuck in the DEADLIEST of DEADLY DANGERS.

There are bad guys, a secret room and lethal creatures with sharp, venomous teeth! To find Dad, we must solve our BIGGEST CRIME YET. I'll tell you the whole story... There are seven books in the RORY BRANAGAN (DETECTIVE) series and this is the sixth.
If you need any more information or recommendations about this product please do give us a call on 01728 901166 or send us an email to shop@ottieandthebea.com
Standard Delivery (3-5 days): £3.95 (or free over £50)
Next Day Delivery call the shop to arrange
Click and Collect from the shop
Need help?
If you need any more information or recommendations about this product please do give us a call on 01728 901166 or send us an email to shop@ottieandthebea.com
Delivery
Standard Delivery (3-5 days): £3.95 (or free over £50)
Next Day Delivery call the shop to arrange
Click and Collect from the shop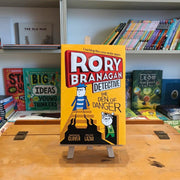 Rory Branagan Detective bk 6- The Den of Danger