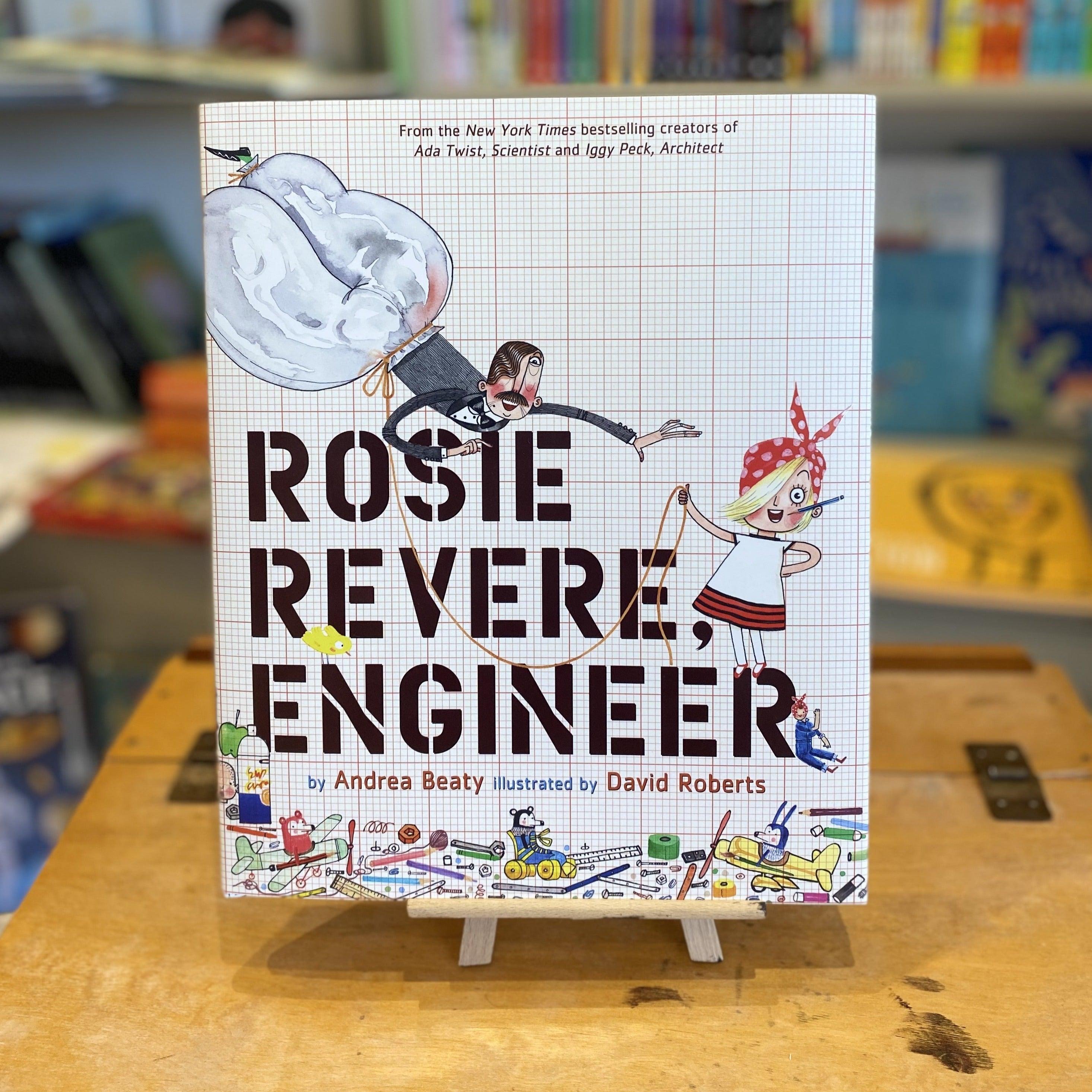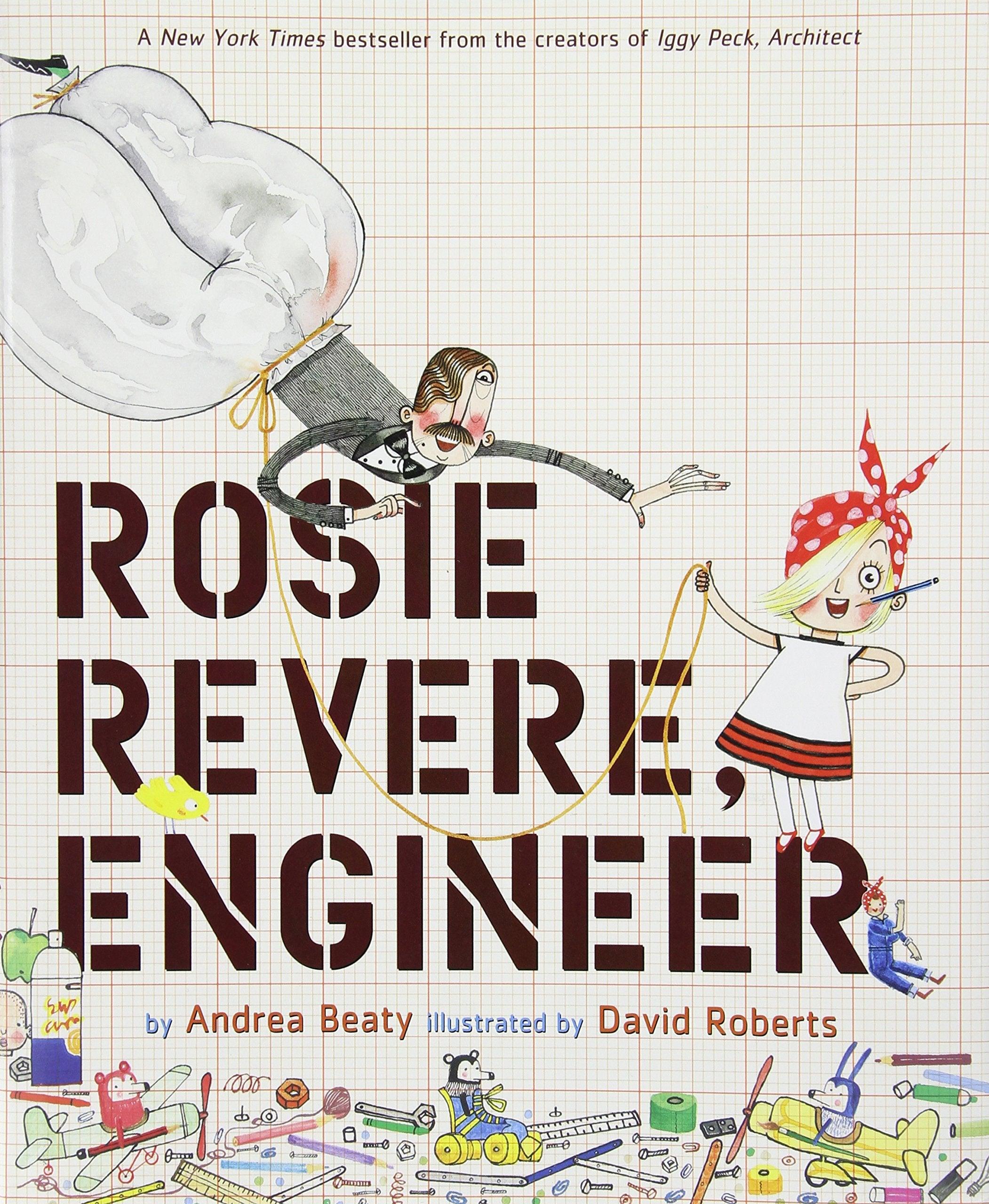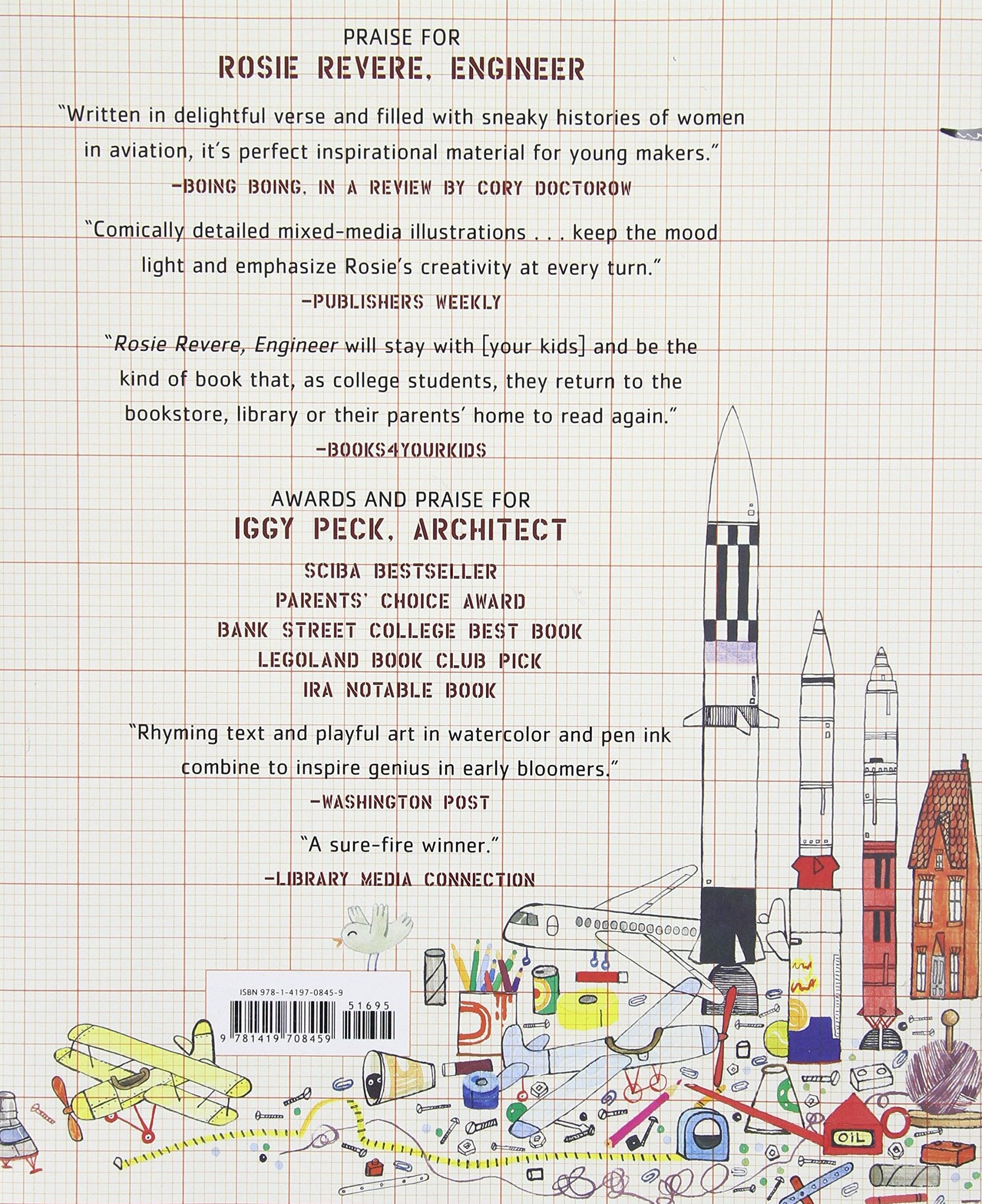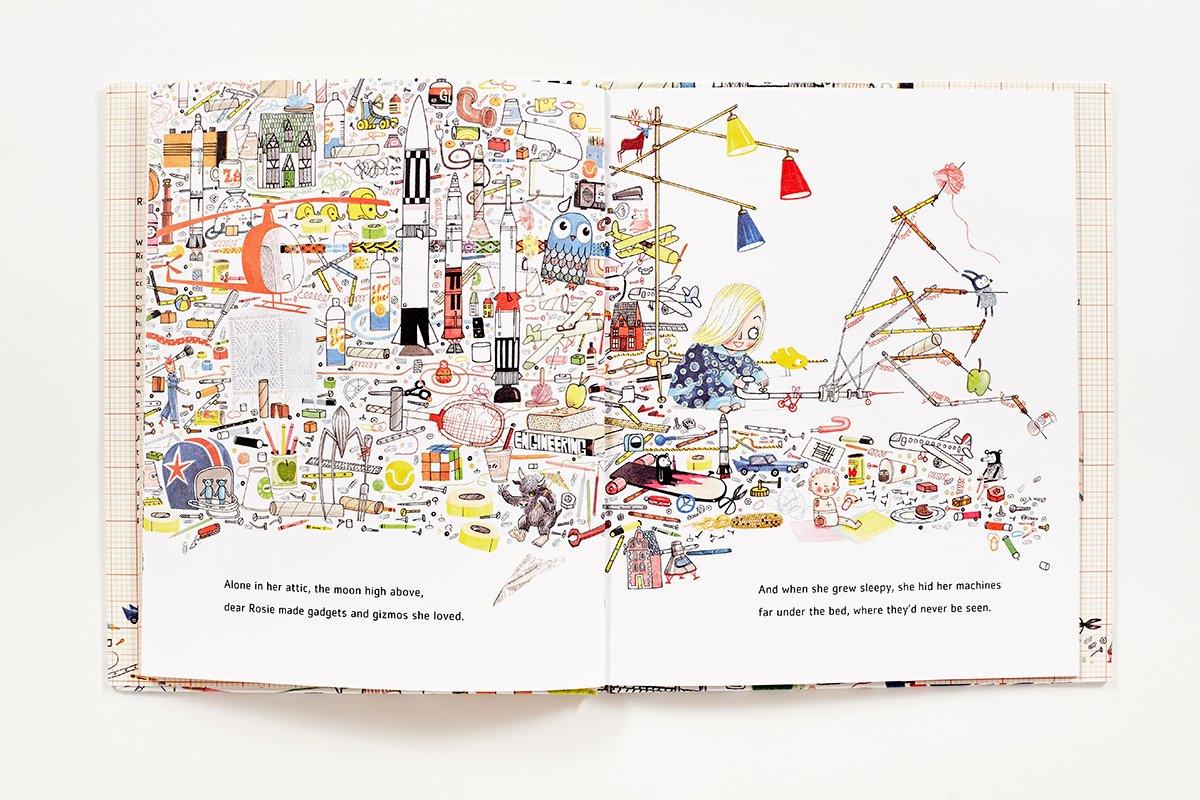 Rosie Revere, Engineer by Andrea Beaty and David Roberts
From the powerhouse author/illustrator team of Andrea Beaty and David Roberts who created Iggy Peck, Architect comes Rosie Revere, Engineer! Once again they have created an inspiring and witty picture book that will challenge children to pursue their dreams. Rosie may seem quiet during the day, but at night she becoes a brilliant inventor of gizmos and gadgets. Although her ultimate ambition in life is to become a great engineer. When her Great, Great Aunt Rose (Rosie the Riveter) comes for a visit and mentions her one unfinished goal (to fly), Rosie sets to work building a contraption to make her aunt's dream come true. Her invention complete, Rosie attempts a test flight but all does not go to plan and after a moment, the machine crashes to the ground. Discouraged, Rosie deems the invention a failure, but Aunt Rose insists that on the contrary, it was a raging success. You can only truly fail, she explains, if you quit. Reassured, Rosie returns to her engineering and inspires her classmates to join in the fun.
- 32 pages
If you need any more information or recommendations about this product please do give us a call on 01728 901166 or send us an email to shop@ottieandthebea.com
Standard Delivery (3-5 days): £3.95 (or free over £50)
Next Day Delivery call the shop to arrange
Click and Collect from the shop
Need help?
If you need any more information or recommendations about this product please do give us a call on 01728 901166 or send us an email to shop@ottieandthebea.com
Delivery
Standard Delivery (3-5 days): £3.95 (or free over £50)
Next Day Delivery call the shop to arrange
Click and Collect from the shop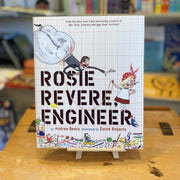 Rosie Revere, Engineer by Andrea Beaty and David Roberts