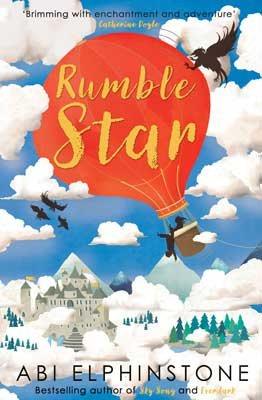 Rumblestar by Abi Elphinstone
Rumblestar by Abi Elphinstone
Eleven-year-old Casper Tock hates risks, is allergic to adventures and shudders at the thought of unpredictable events. So, it comes as a nasty shock to him when he accidentally stumbles into Rumblestar, an Unmapped Kingdom full of magical beasts.
All Casper wants is to find a way home, but Rumblestar is in trouble. An evil harpy called Morg is sending her followers, the Midnights, into the kingdom to wreak havoc and pave the way for her to steal the Unmapped magic for herself. But Casper cannot turn a blind eye because the future of his own world, he discovers, is bound up with that of the Unmapped Kingdoms.
And so, together with Utterly Thankless, a girl who hates rules and is allergic to behaving, and her miniature dragon, Arlo, Casper embarks upon an adventure full of cloud giants, storm ogres and drizzle hags. Can he, Utterly and Arlo, the unlikeliest of heroes, save the Unmapped Kingdoms and our world from the clutches of Morg and her Midnights?
We love Abi here at Ottie and the Bea- she has visited us on a couple of occasions and on every visit she has left the children spell bound and totally inspired!
Live a life filled with adventure with Abi Elphinstone in this brand new series where a whole new world is waiting to be discovered...
If you need any more information or recommendations about this product please do give us a call on 01728 901166 or send us an email to shop@ottieandthebea.com
Standard Delivery (3-5 days): £3.95 (or free over £50)
Next Day Delivery call the shop to arrange
Click and Collect from the shop
Need help?
If you need any more information or recommendations about this product please do give us a call on 01728 901166 or send us an email to shop@ottieandthebea.com
Delivery
Standard Delivery (3-5 days): £3.95 (or free over £50)
Next Day Delivery call the shop to arrange
Click and Collect from the shop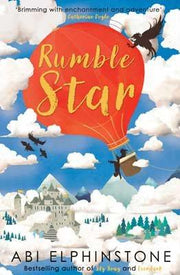 Rumblestar by Abi Elphinstone