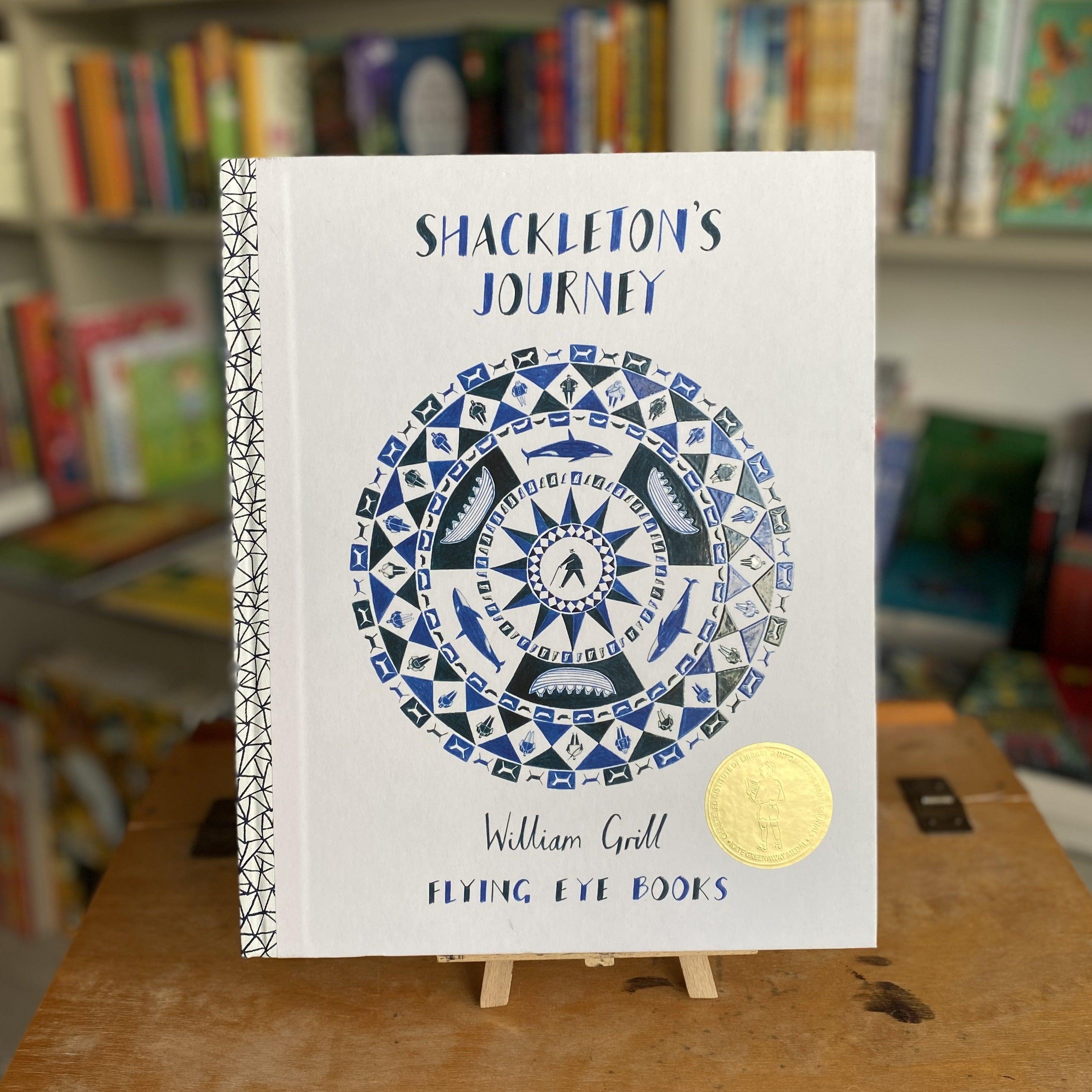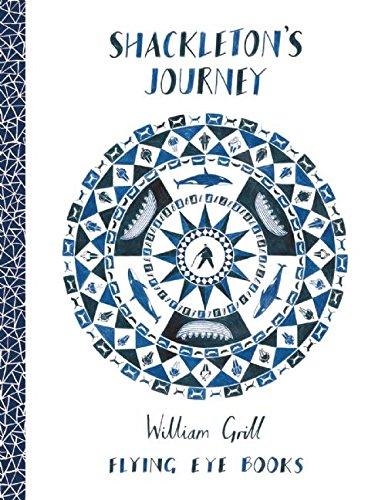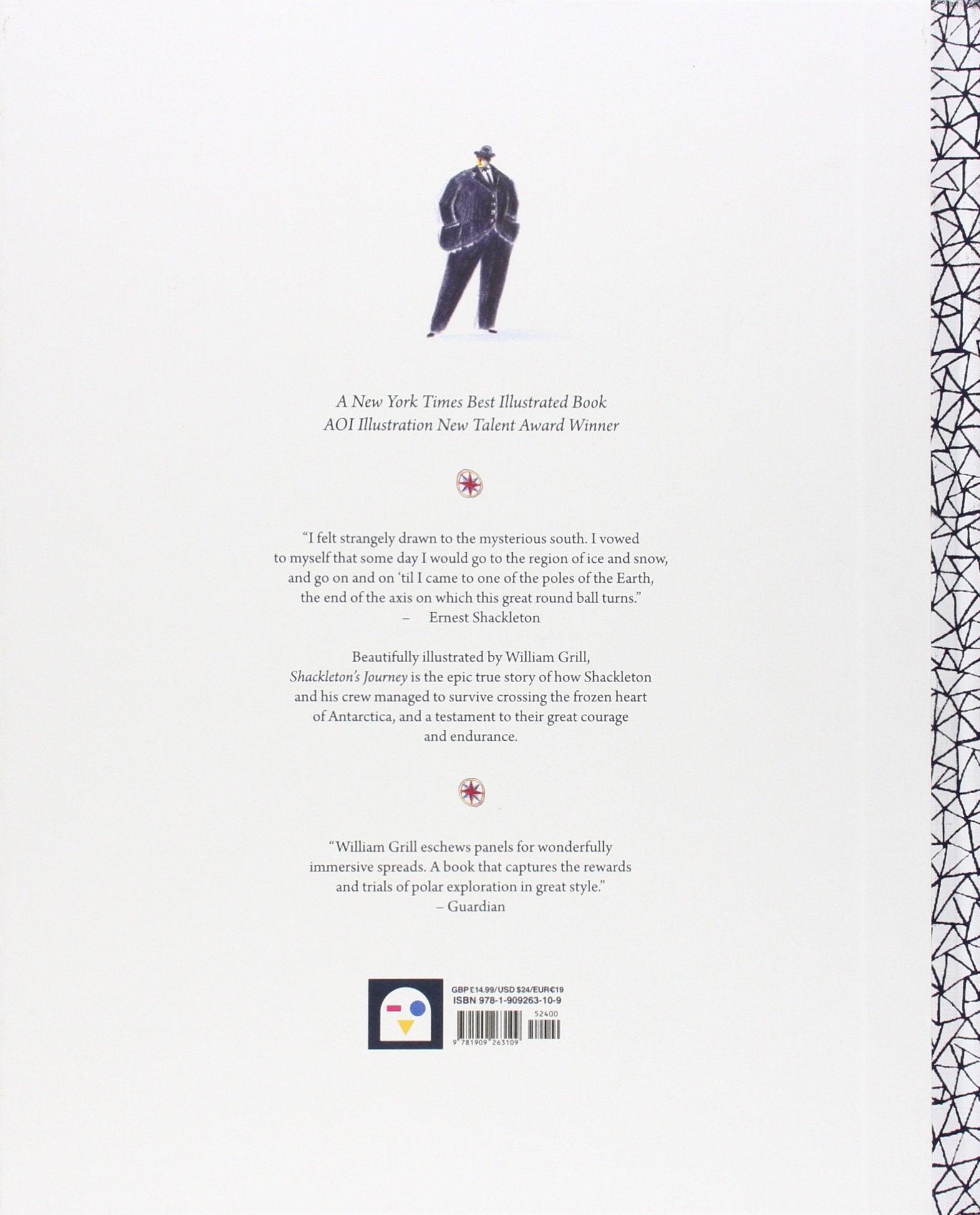 Shackleton's Journey by William Grill
In his debut picture book William Grill has beautifully illustrated a complete visual narrative of Shackleton's epic journey to Antarctica. Grill has made use of coloured pencils, in a range of vibrant hues, and has detailed cataloguing of every single part of the expedition to an extent that is unseen before in picture books. This attention to detail, means that the book truly evokes the atmosphere and intrepid excitement that would have surrounded the expedition!  Not only are each of the drawings William has done beautiful they are also impeccably researched. Children will love examining the exploded diagrams of the now peculiar provisions taken and the individual drawings of each sled dog and pack horse.
William Grill has been awarded the Kate Greenaway Medal for illustration.  'The detailed small illustrations wonderfully bring to life the intricacies of life during the journey, whilst the breath-taking larger illustrations provide a strong sense of scale and highlight the enormity of the natural world...an exciting' beautifully illustrated book 'which provides a true experience and reminds us that it is the people, not the journey, that truly matter.'
- 60 pages
If you need any more information or recommendations about this product please do give us a call on 01728 901166 or send us an email to shop@ottieandthebea.com
Standard Delivery (3-5 days): £3.95 (or free over £50)
Next Day Delivery call the shop to arrange
Click and Collect from the shop
Need help?
If you need any more information or recommendations about this product please do give us a call on 01728 901166 or send us an email to shop@ottieandthebea.com
Delivery
Standard Delivery (3-5 days): £3.95 (or free over £50)
Next Day Delivery call the shop to arrange
Click and Collect from the shop
Shackleton's Journey by William Grill