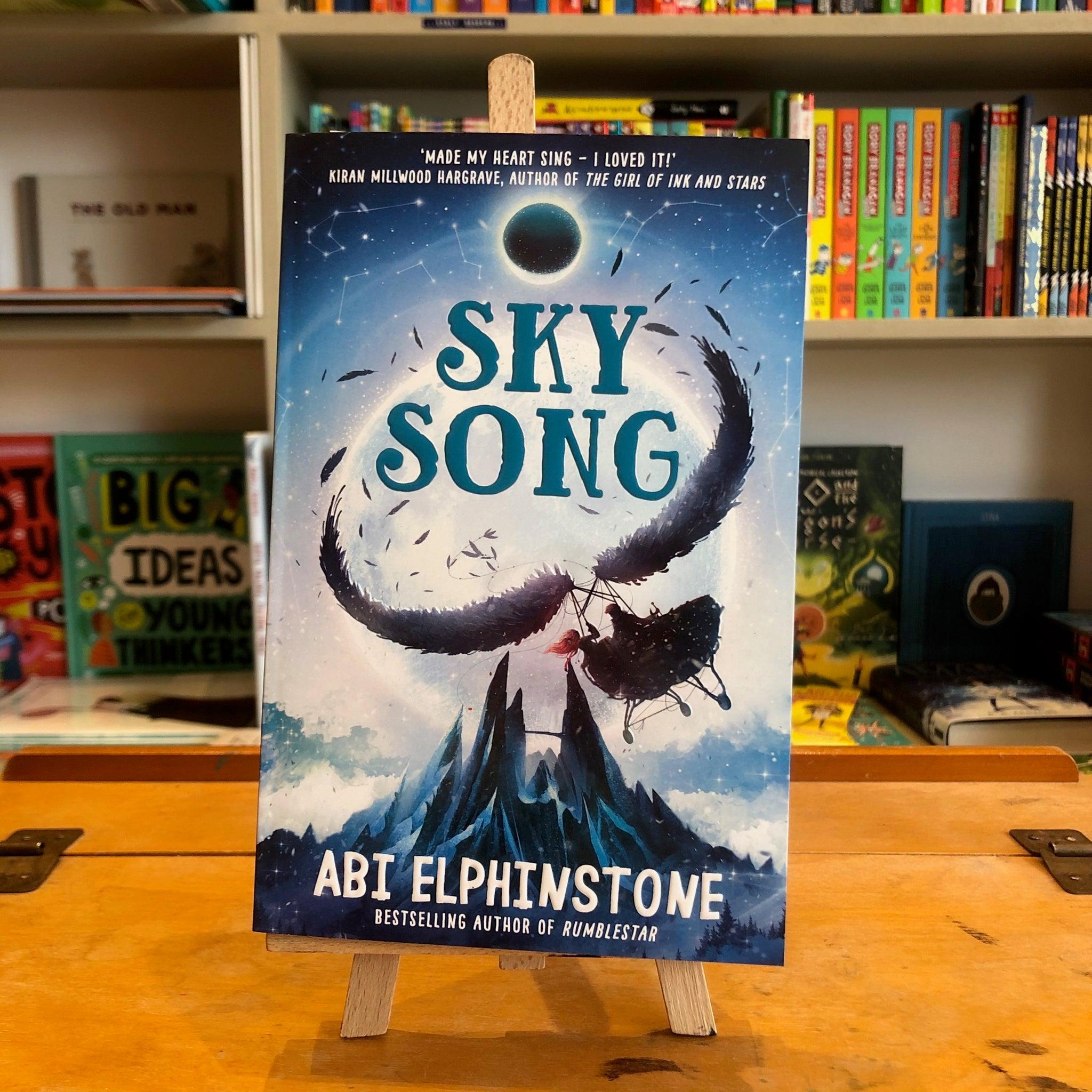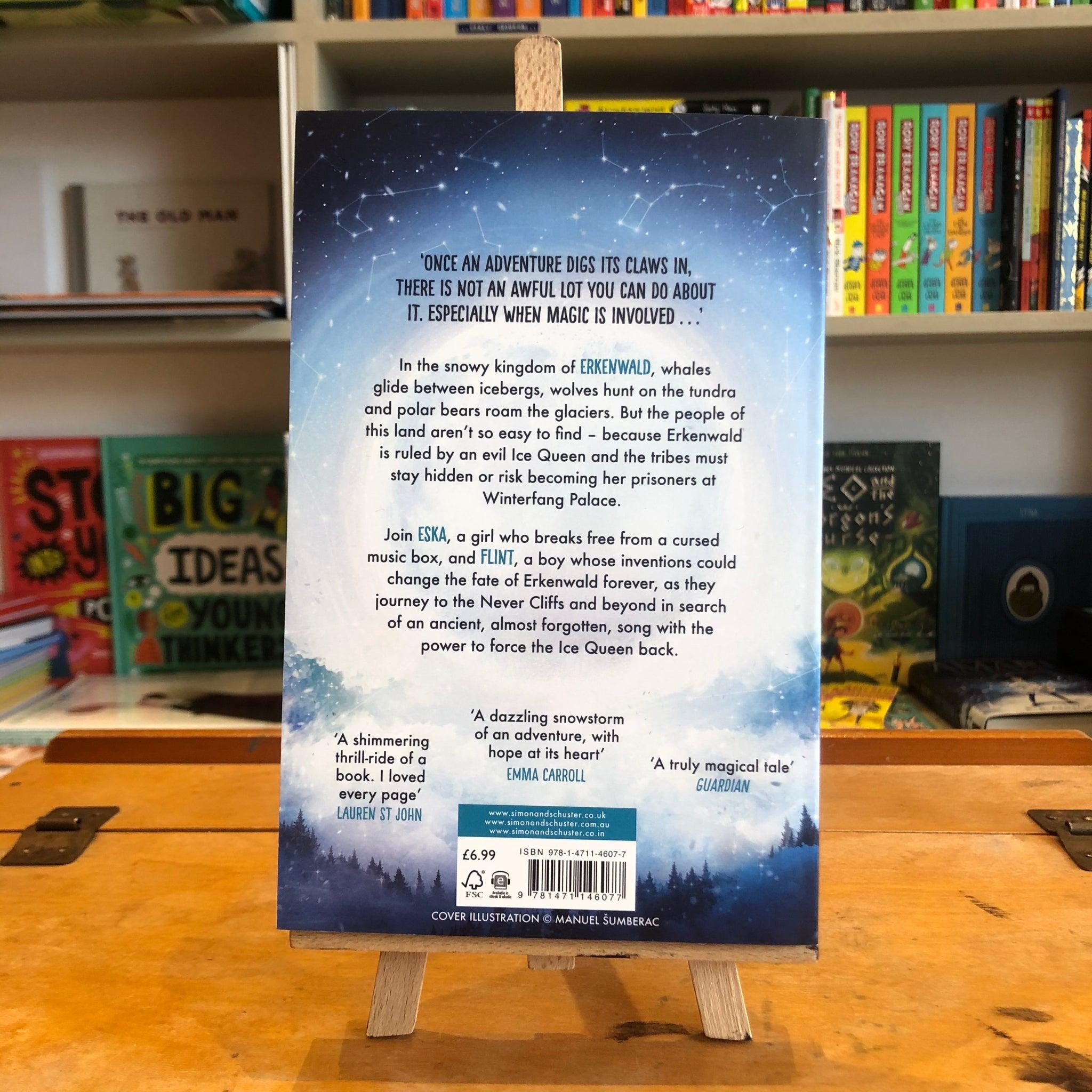 Sky Song by Abi Elphinstone
Sky Song by the magical Abi Elphinstone
"Once an adventure digs its claws in, there is not an awful lot you can do about it. Especially when magic is involved..."
In the snowy kingdom of Erkenwald, whales glide between icebergs, wolves hunt on the tundra and polar bears roam the glaciers. But the people of this land aren't so easy to find - because Erkenwald is ruled by an evil Ice Queen and the tribes must stay hidden or risk becoming her prisoners at Winterfang Palace.
Join Eska, a girl who breaks free from a cursed music box, and Flint, a boy whose inventions could change the fate of Erkenwald forever, as they journey to the Never Cliffs and beyond in search of an ancient, almost forgotten, song with the power to force the Ice Queen back.
This is a story about an eagle huntress, an inventor and an organ made of icicles. But it is also a story about belonging, even at the very edges of our world...
Inspired by the wild Scottish landscape where she grew up, children's author Abi Elphinstone's magical fiction includes her first series about Moll and Griff: The Dream Snatcher, The Night Spinner and The Shadow Keeper. 
We have been lucky enough to have hosted some events with Abi Elphinstone at Ottie and the Bea and on every occasion the children and parents have been transfixed by her as she talks about the adventures she has had writing her books- she is an explorer by nature 
If you need any more information or recommendations about this product please do give us a call on 01728 901166 or send us an email to shop@ottieandthebea.com
Standard Delivery (3-5 days): £3.95 (or free over £50)
Next Day Delivery call the shop to arrange
Click and Collect from the shop
Need help?
If you need any more information or recommendations about this product please do give us a call on 01728 901166 or send us an email to shop@ottieandthebea.com
Delivery
Standard Delivery (3-5 days): £3.95 (or free over £50)
Next Day Delivery call the shop to arrange
Click and Collect from the shop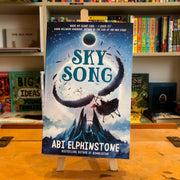 Sky Song by Abi Elphinstone