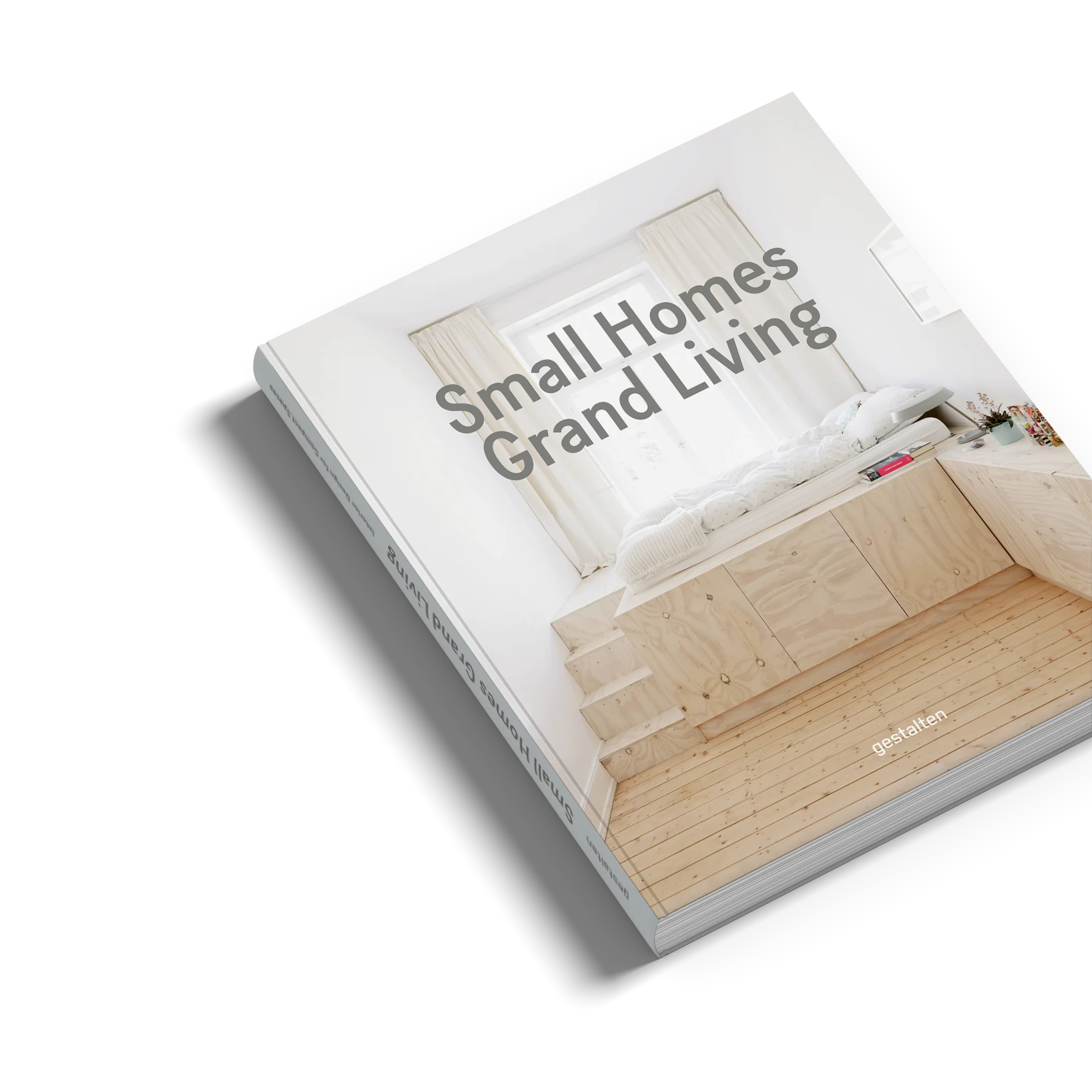 Small Homes Grand Living from Gestalten
Small Homes, Grand Living's assortment of projects and homes pays homage to the iconic innovation within modest living areas and shows the creative usage of space in continually expanding urban areas.  As more people across the globe move into cities, living space becomes a precious commodity. Designers, architects, and innovative inhabitants seek new ways of creating a home that is just as comfortable as it is functional and aesthetically pleasing. Where does one stow clothing, bicycles, suitcases, or bed linens? Where is the perfect place for the desk, bed, or couch? How does one use less square meters more effectively?

Compact flats perched atop the roofs on high-rise buildings. A one-bedroom apartment that houses a family of four. Stairs that cleverly transform into wardrobes. A collection of cozy cocoons shows the personality and innovation of those living inside: a home is both shelter and a welcoming reflection of the residents. Small Homes, Grand Living offers real interior design solutions directly from the occupants' imaginations. 
If you need any more information or recommendations about this product please do give us a call on 01728 901166 or send us an email to shop@ottieandthebea.com
Standard Delivery (3-5 days): £3.95 (or free over £50)
Next Day Delivery call the shop to arrange
Click and Collect from the shop
Need help?
If you need any more information or recommendations about this product please do give us a call on 01728 901166 or send us an email to shop@ottieandthebea.com
Delivery
Standard Delivery (3-5 days): £3.95 (or free over £50)
Next Day Delivery call the shop to arrange
Click and Collect from the shop
Small Homes Grand Living