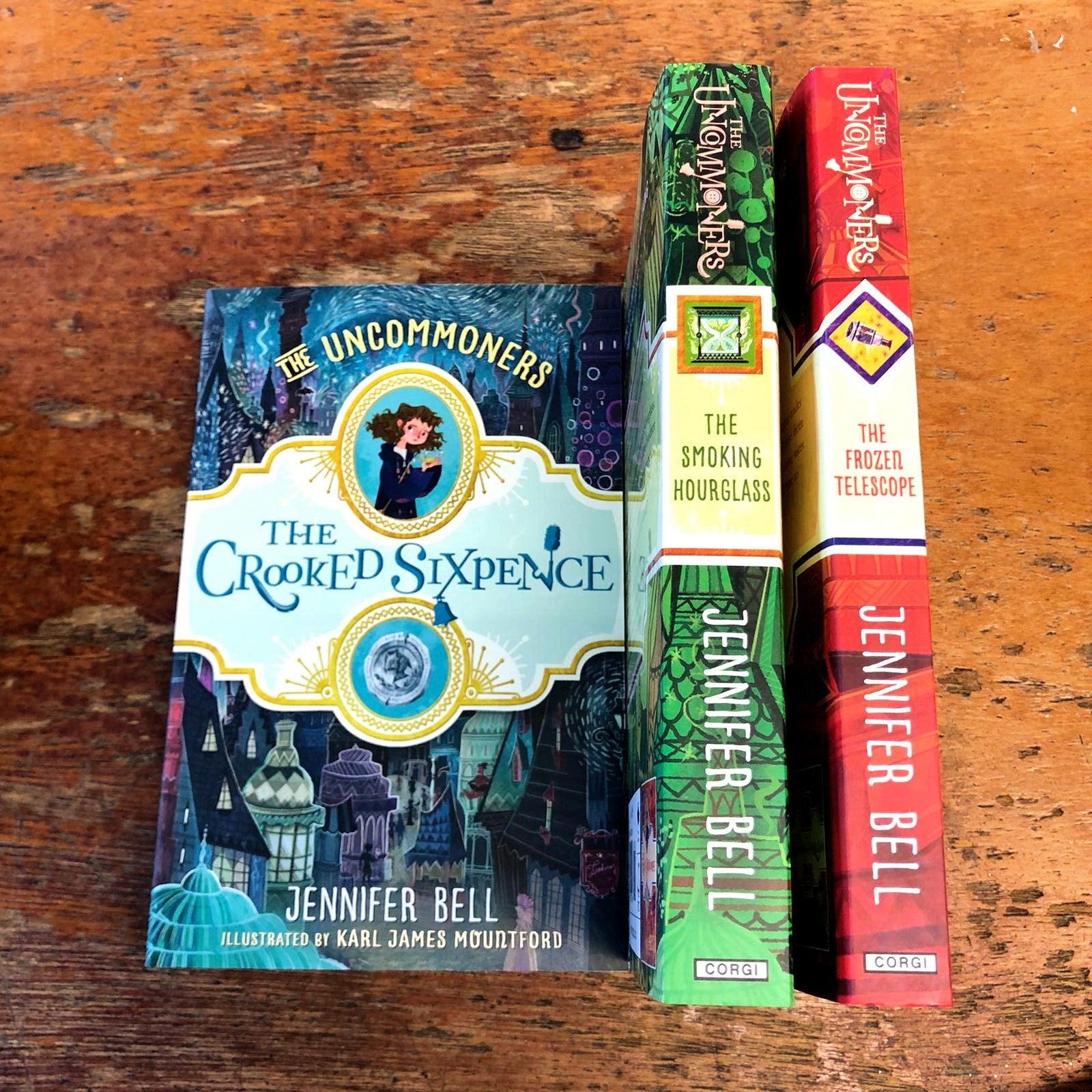 The Crooked Sixpence- The Uncommoners book 1 by Jennifer Bell
Welcome to a world where nothing is quite as it seems . . . 

Dive head first into the world of Lundinor in this magical adventure story for anyone with a Hogwarts-shaped hole in their life.

When their grandmother Sylvie is rushed to hospital, Ivy Sparrow and her annoying big brother Seb cannot imagine what adventure lies in store. Returning to Sylvie's house, they find it has been ransacked by unknown intruders - before a mysterious feather scratches an ominous message onto the kitchen wall. A very strange policeman turns up on the scene, determined to apprehend them . . . with a toilet brush. Ivy and Seb make their escape - only to find themselves in a completely uncommon world, where ordinary objects have amazing powers. The forces of evil are closing in fast, and Ivy and Seb must get to the bottom of a family secret . . . before it's too late.

Complete with stunning interior illustrations by cover artist Karl Mountford.
book 2 in the series- The Smoking Hourglass
book 3 in the series- The Frozen Telescope
If you need any more information or recommendations about this product please do give us a call on 01728 901166 or send us an email to shop@ottieandthebea.com
Standard Delivery (3-5 days): £3.95 (or free over £50)
Next Day Delivery call the shop to arrange
Click and Collect from the shop
Need help?
If you need any more information or recommendations about this product please do give us a call on 01728 901166 or send us an email to shop@ottieandthebea.com
Delivery
Standard Delivery (3-5 days): £3.95 (or free over £50)
Next Day Delivery call the shop to arrange
Click and Collect from the shop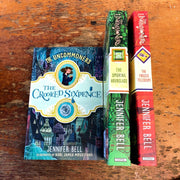 The Crooked Sixpence- The Uncommoners book 1 by Jennifer Bell