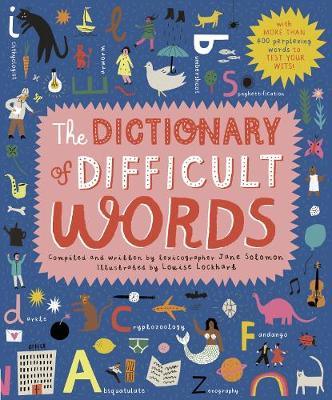 The Dictionary of Difficult Words
The Dictionary of Difficult Words
Test your knowledge with more than 400 words to amaze, confuse and inspire budding wordsmiths (and adults). All of the words featured in this book are difficult to spell, hard to say and their meanings are obscure to most children (and most adults)! You can master them with the simple, easy-to-understand definitions and pronunciations written by lexicographer (yes, that's in there too!) Jane Solomon. Fun, colourful illustrations add whimsy to the pages.

Some jobbernowls say dictionaries are anachronistic, or even obsolete, but it's kenspeckle to real bibliophiles that those vociferous ninnyhammers are just metagrobolised by the plethora of portmanteaus, neologisms and jargon they offer. Next time you find yourself wrangling with one of these ultracrepidarians, no need to imagineer a sockdolager: just show them this book.

This captivating dictionary celebrates the beauty of the English language for family trivia time spent around the printed page.
If you need any more information or recommendations about this product please do give us a call on 01728 901166 or send us an email to shop@ottieandthebea.com
Standard Delivery (3-5 days): £3.95 (or free over £50)
Next Day Delivery call the shop to arrange
Click and Collect from the shop
Need help?
If you need any more information or recommendations about this product please do give us a call on 01728 901166 or send us an email to shop@ottieandthebea.com
Delivery
Standard Delivery (3-5 days): £3.95 (or free over £50)
Next Day Delivery call the shop to arrange
Click and Collect from the shop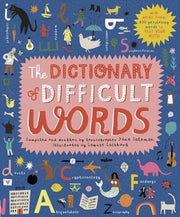 The Dictionary of Difficult Words