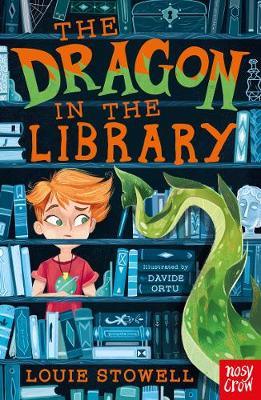 The Dragon In The Library - The Dragon In The Library (Paperback) Louie Stowell (author), Davide Ortu (illustrator)
The Dragon In The Library - The Dragon In The Library (Paperback) Louie Stowell (author), Davide Ortu (illustrator)
Kit can't STAND reading, She'd MUCH rather be outside, playing games and getting muddy, than stuck inside with a book. But when she's dragged along to the library one day by her two best friends, she makes an incredible discovery - and soon it's up to Kit and her friends to save the library ... and the world.
If you need any more information or recommendations about this product please do give us a call on 01728 901166 or send us an email to shop@ottieandthebea.com
Standard Delivery (3-5 days): £3.95 (or free over £50)
Next Day Delivery call the shop to arrange
Click and Collect from the shop
Need help?
If you need any more information or recommendations about this product please do give us a call on 01728 901166 or send us an email to shop@ottieandthebea.com
Delivery
Standard Delivery (3-5 days): £3.95 (or free over £50)
Next Day Delivery call the shop to arrange
Click and Collect from the shop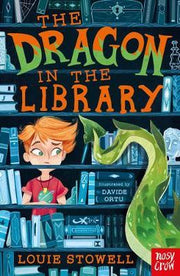 The Dragon In The Library - The Dragon In The Library (Paperback) Louie Stowell (author), Davide Ortu (illustrator)