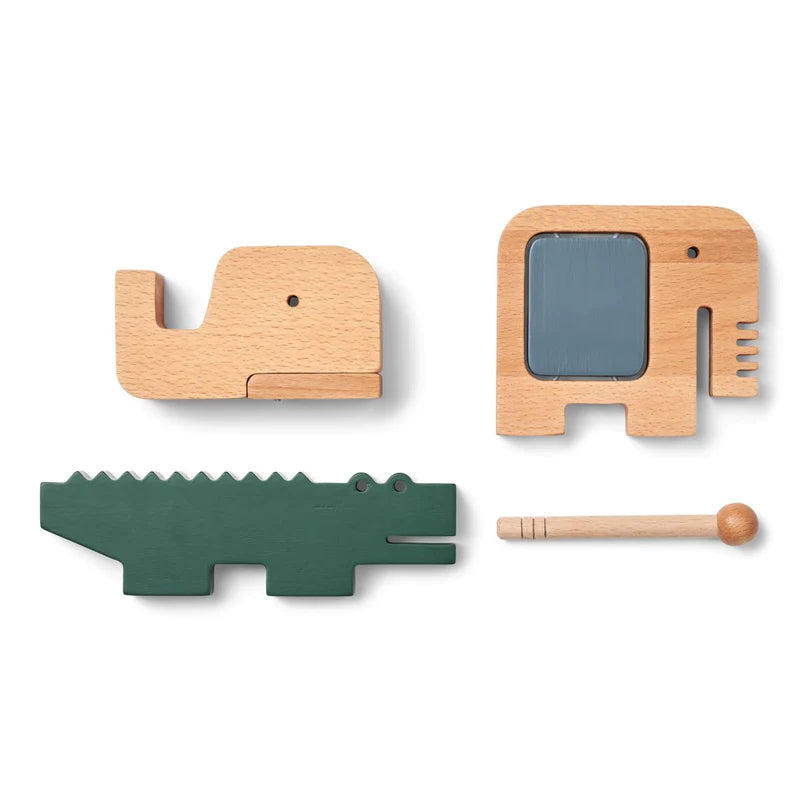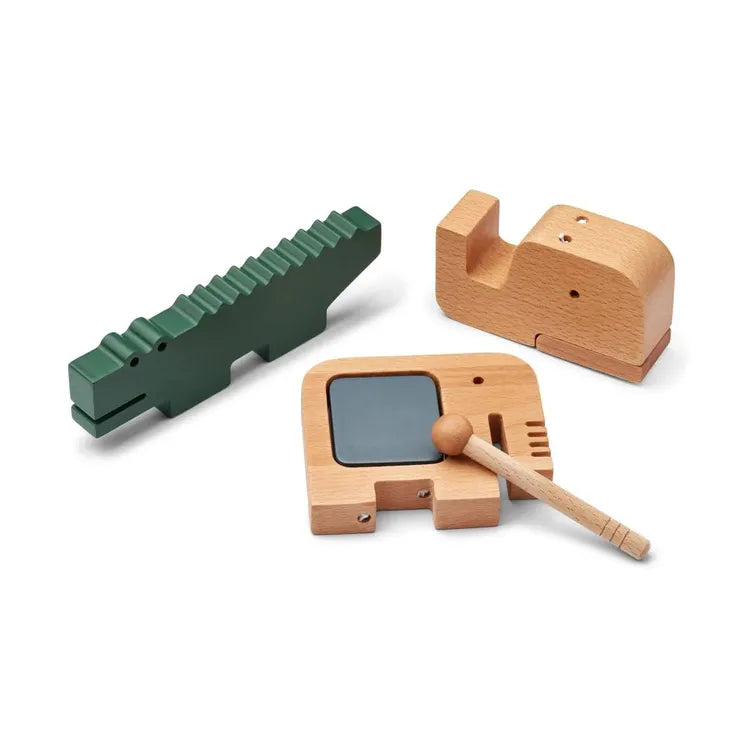 Torsten Musical Instrument Set
Torsten ANIMAL SHAPED INSTRUMENTS from Liewood crafted from 100% beech wood and MDF, is designed to both engage and stimulate. 
It features an elephant-shaped drum, whale-shaped castanets and crocodile-shaped guiro that will kickstart a life-long interest in music and captivate the senses from as young as 12 months.
This set is CE & CA marked and comes with dimensions of 11.3cm x 10cm for the drum, 6.4cm x 10cm for the castanet, and 5.4cm x 18cm for the guiro.
If you need any more information or recommendations about this product please do give us a call on 01728 901166 or send us an email to shop@ottieandthebea.com
Standard Delivery (3-5 days): £3.95 (or free over £50)
Next Day Delivery call the shop to arrange
Click and Collect from the shop
Need help?
If you need any more information or recommendations about this product please do give us a call on 01728 901166 or send us an email to shop@ottieandthebea.com
Delivery
Standard Delivery (3-5 days): £3.95 (or free over £50)
Next Day Delivery call the shop to arrange
Click and Collect from the shop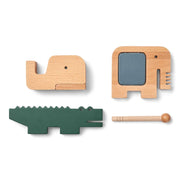 Torsten Musical Instrument Set