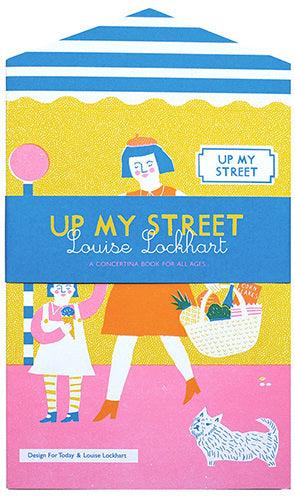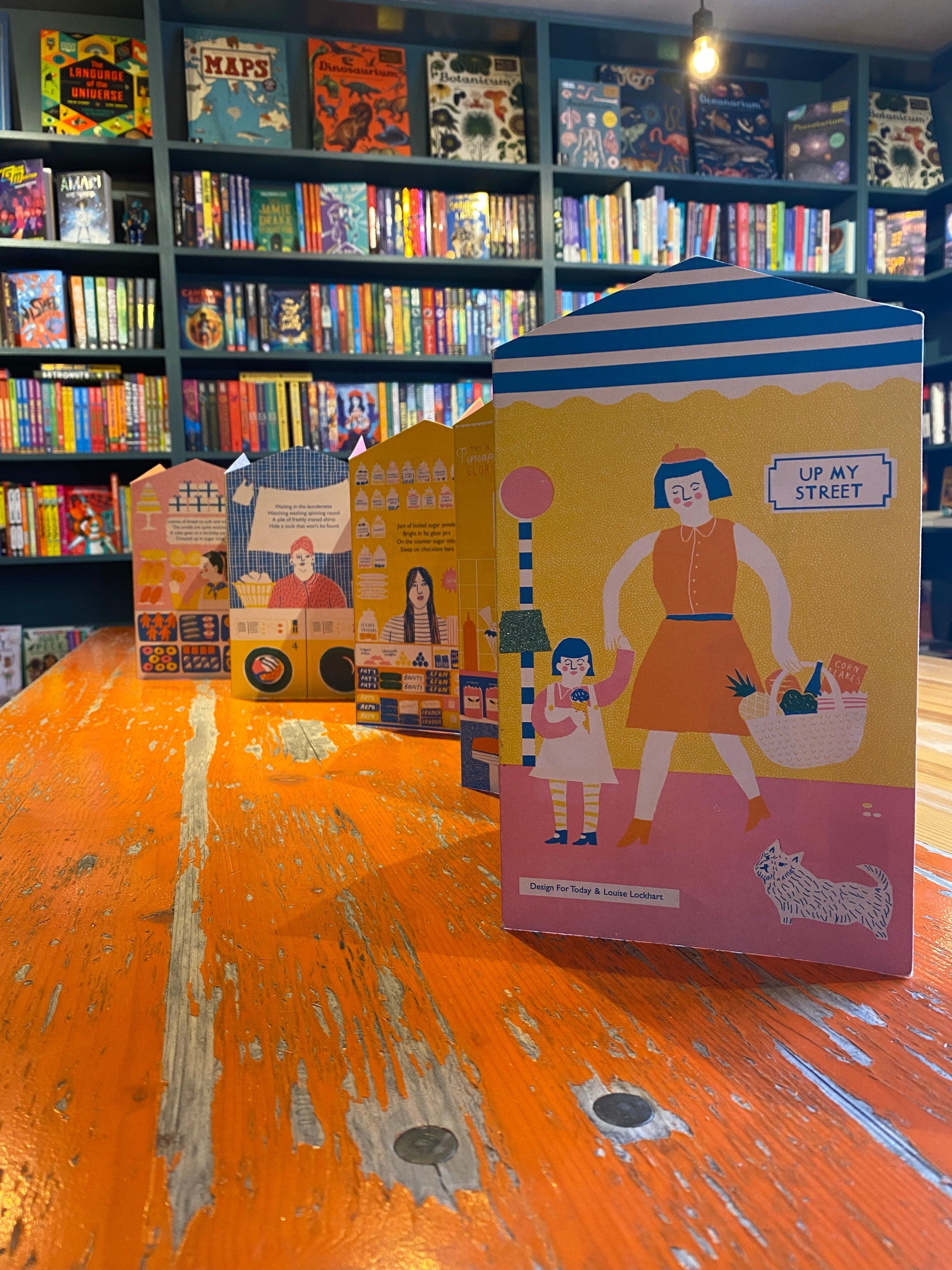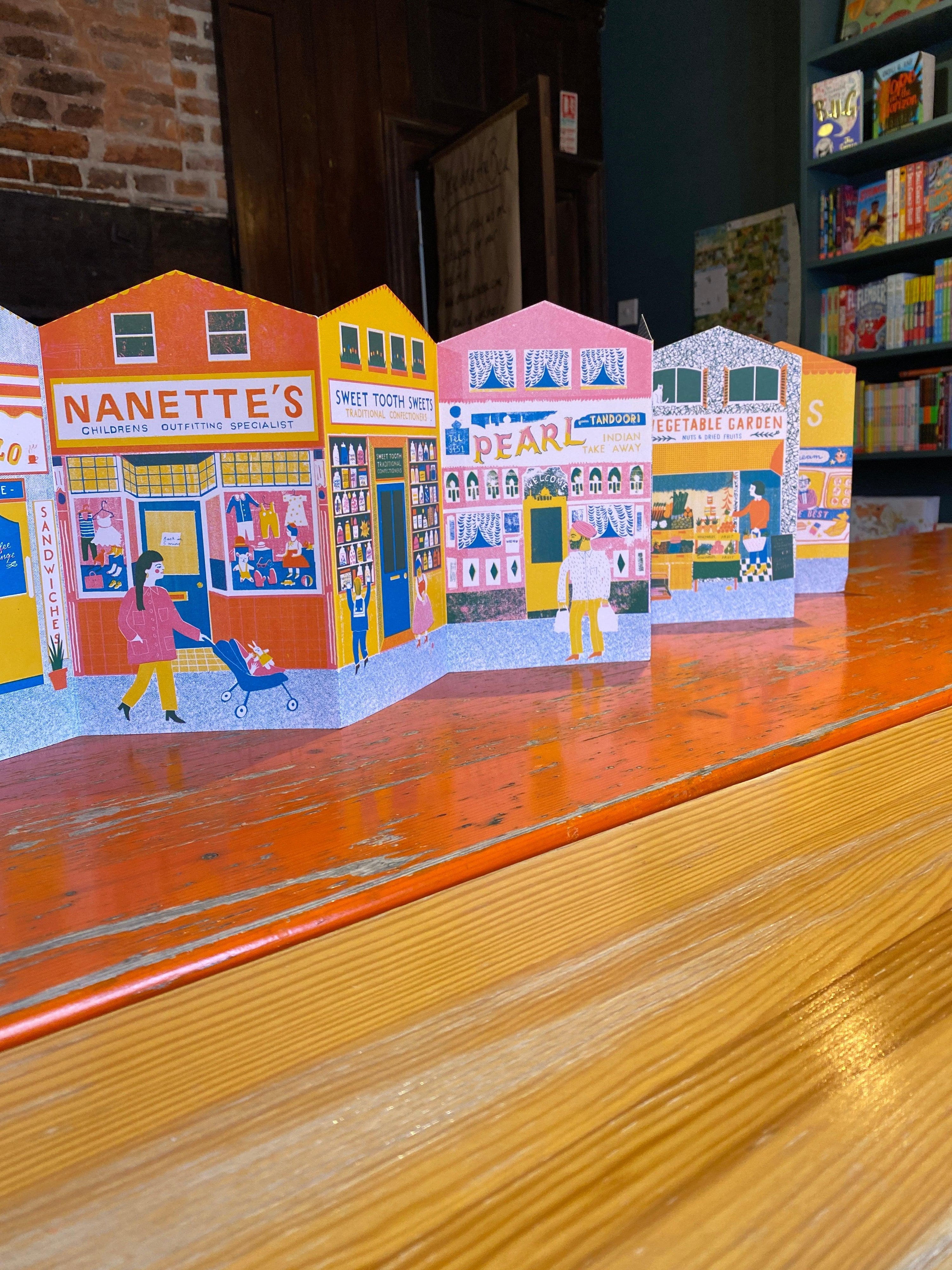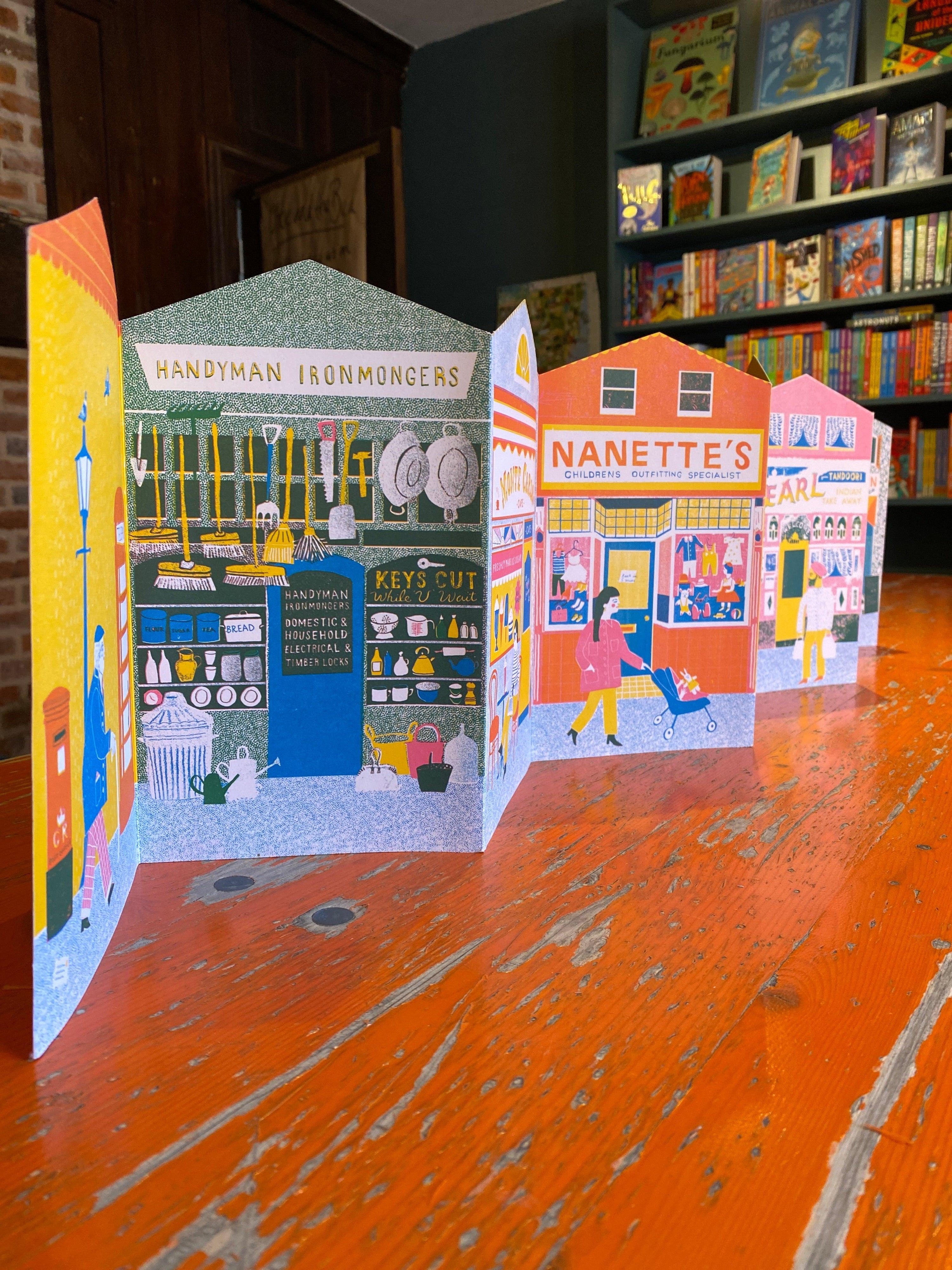 Up My Street by Louise Lockhart
Up My Street by Louise Lockhart
Up My Street is a concertina book for all ages, and illustrated by Louise Lockhart. It is a celebration of those wonderful high street shops that are about to disappear. Those classic establishments such as Laundrettes, Children's Outfitters, Ironmongers are all slowly vanishing from our towns. The concertina book is a remarkable 139 cms long and features a high street of 10 different panels of shops, an ice-cream van and a red telephone box. It is printed using 'old-fashioned' spot lithography in a printer's co-operative in East London. On the reverse of the high street you can see inside each shop, where each owner proudly displays their wares. Influenced by the French Children's books of the 1930s this is a brilliant contemporary twist on Eric Ravilious' 1938 High Street.
If you need any more information or recommendations about this product please do give us a call on 01728 901166 or send us an email to shop@ottieandthebea.com
Standard Delivery (3-5 days): £3.95 (or free over £50)
Next Day Delivery call the shop to arrange
Click and Collect from the shop
Need help?
If you need any more information or recommendations about this product please do give us a call on 01728 901166 or send us an email to shop@ottieandthebea.com
Delivery
Standard Delivery (3-5 days): £3.95 (or free over £50)
Next Day Delivery call the shop to arrange
Click and Collect from the shop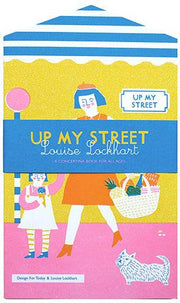 Up My Street by Louise Lockhart