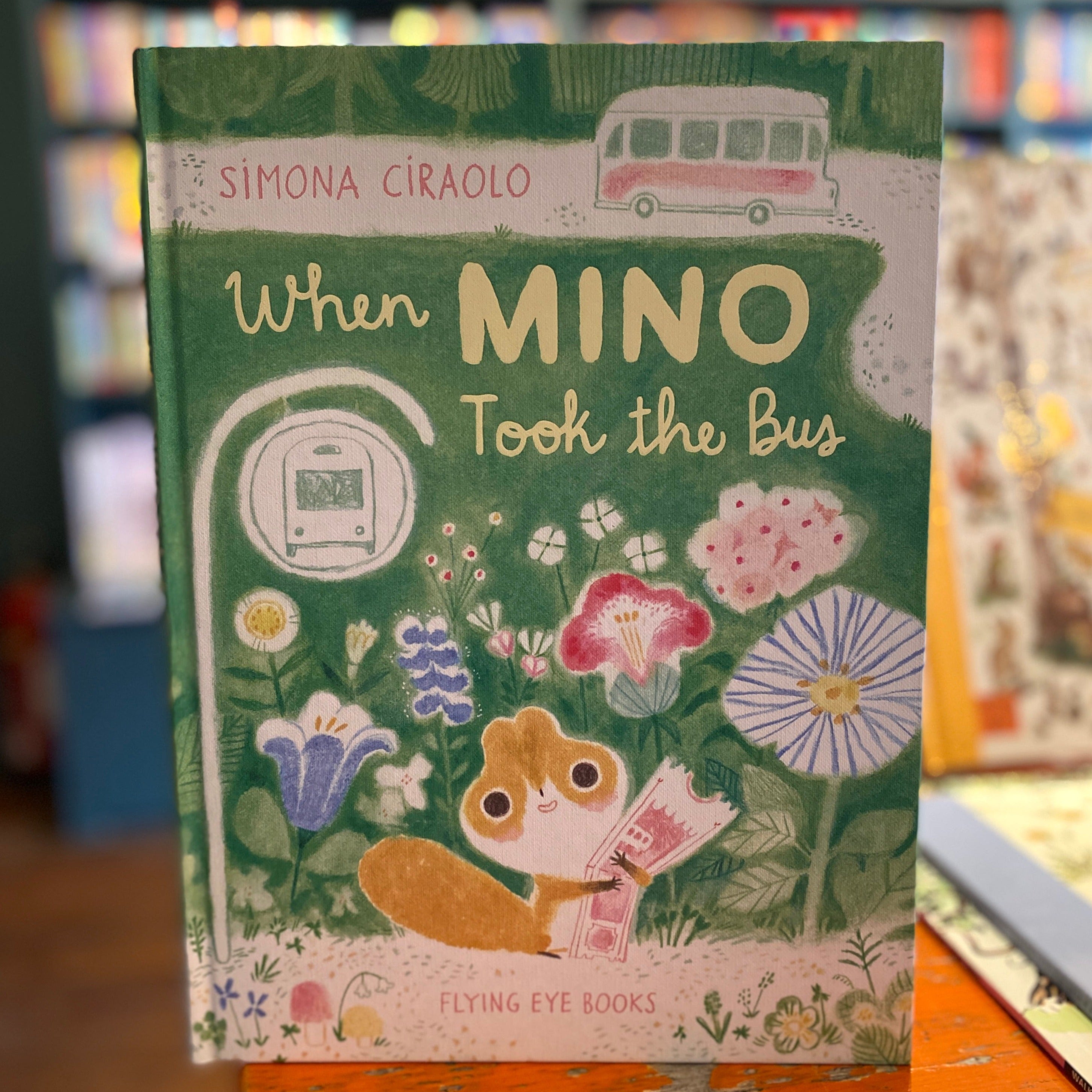 When Mino Took the Bus by Simona Ciraolo
When Mini Took the Bus by Simona Ciraolo
The latest picture book from Simona is an absolute treasure. We meet Mino a chipmunk, who at seven weeks has reached the moment to leave their mother and set out on their own for a big adventure. Mino has their bus ticket in hand and so the adventure begins.
As many of you know we have our very own Mino (our shop dog) and many of their characteristics are the same from the natural optimism to their excitement about saying hello to every day and everyone they meet.

Mino is impatient for his new life to begin and chats to Guido the driver who suggests that the 'journey is as important as the destination' . As the bus stops and a new passenger boards, Mino sits next to them and each one shows him something he never knew before. 
The palette will warm your soul and the characters will have you smiling..and their friendship and care for each other will keep you smiling 
If you need any more information or recommendations about this product please do give us a call on 01728 901166 or send us an email to shop@ottieandthebea.com
Standard Delivery (3-5 days): £3.95 (or free over £50)
Next Day Delivery call the shop to arrange
Click and Collect from the shop
Need help?
If you need any more information or recommendations about this product please do give us a call on 01728 901166 or send us an email to shop@ottieandthebea.com
Delivery
Standard Delivery (3-5 days): £3.95 (or free over £50)
Next Day Delivery call the shop to arrange
Click and Collect from the shop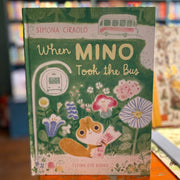 When Mino Took the Bus by Simona Ciraolo