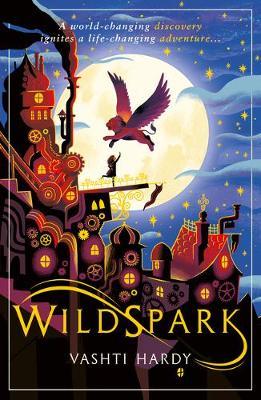 Wildspark by Vashti Hardy
Wildspark by Vashti Hardy
A mind-bending adventure from the author of Brightstorm! A year after the death of her older brother, Prue Haywood's family is still shattered by grief. But everything changes when a stranger arrives at the farm. A new, incredible technology has been discovered in the city of Medlock, where a secretive guild of inventors have developed a way to capture spirits of the dead in animal-like machines, bringing them back to life. Prue knows that the "Ghost Guild" might hold the key to bringing her brother back, so she seizes the stranger's offer to join as an apprentice. But to find her brother, she needs to find a way to get the ghost machines to remember the people they used to be. Yet if Prue succeeds, all of society could come apart...
If you need any more information or recommendations about this product please do give us a call on 01728 901166 or send us an email to shop@ottieandthebea.com
Standard Delivery (3-5 days): £3.95 (or free over £50)
Next Day Delivery call the shop to arrange
Click and Collect from the shop
Need help?
If you need any more information or recommendations about this product please do give us a call on 01728 901166 or send us an email to shop@ottieandthebea.com
Delivery
Standard Delivery (3-5 days): £3.95 (or free over £50)
Next Day Delivery call the shop to arrange
Click and Collect from the shop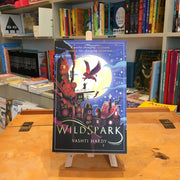 Wildspark by Vashti Hardy