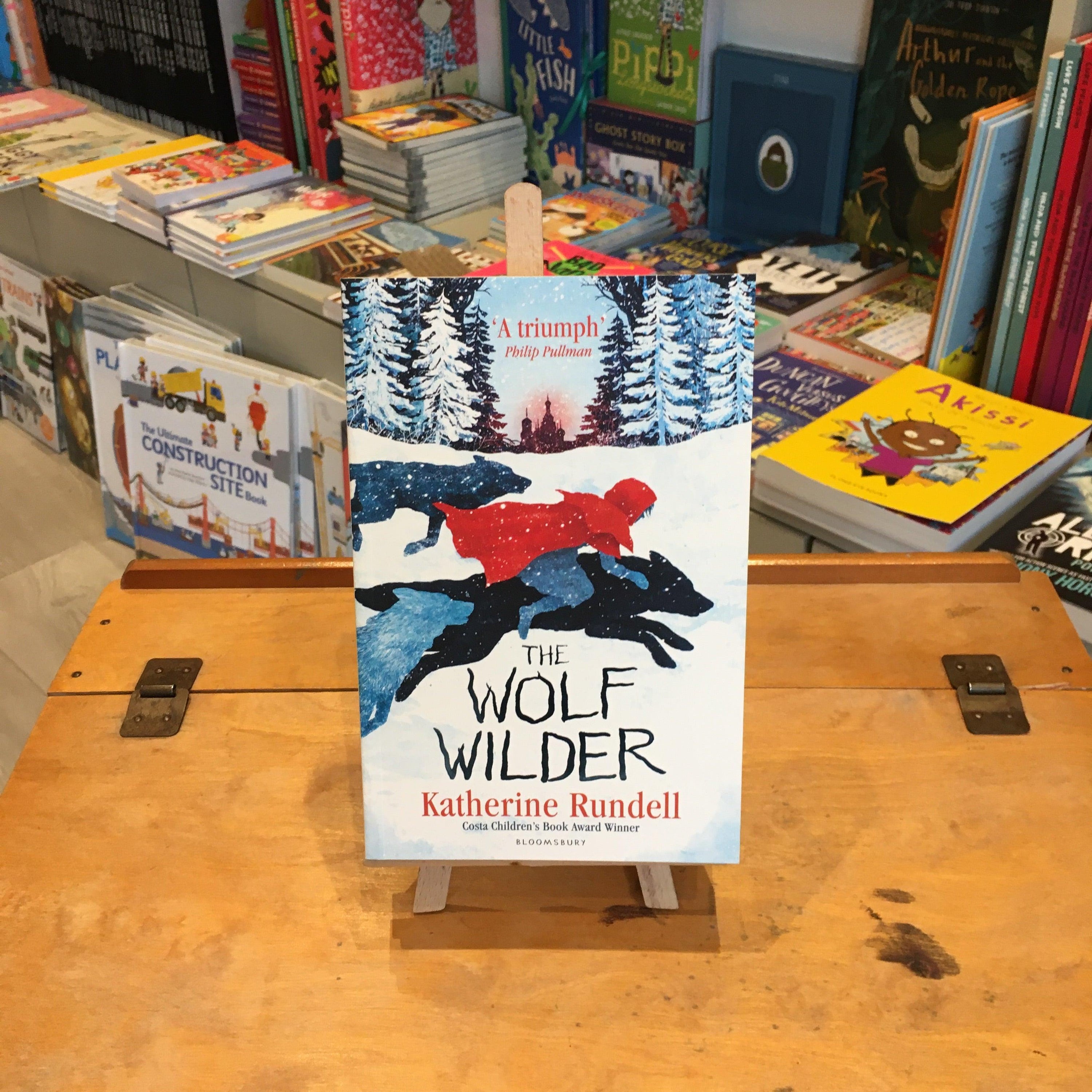 Wolf Wilder by Katherine Rundell
Once upon a time, a hundred years ago, there was a dark and stormy girl…
From the winner of the Waterstones Children's Book Prize, comes a fierce and courageous novel, set amidst the snow-laden forests of a Russian winter.
Feodora lives with her mother in a snowbound wooden house, a house lined with sheep's wool, with lamps painted every bright colour, to protect them from the winter clawing at the door.
Feo has always known about the wolves, she has grown up with them always near at hand; their uncompromising wildness, their strangeness, their beauty. Feo could howl before she could talk.
For Feodora's mother is a wolf wilder and Feo is a wolf wilder in training. The wolf wilders are responsible for re-wilding wolves that foolish men have tried to tame. Feo knows a wolf can never be truly brought to heel and everyone knows to kill a wolf is to bring upon yourself the worst kind of luck.
When the murderous hostility of the Russian Army threatens her very existence, Feo is left with no option but to go on the run. What follows is a story of revolution and adventure, about finding the wildness in yourself and standing up for the things you love. It is a story of the few things worth dying for. It is a story of wolves.
Katherine Rundell spent her childhood in Africa and parts of Europe before settling in the UK. She is the author of Rooftoppers, a story of one girl's adventures across the rooftops of Paris, which won the Waterstones Children's Book Prize and the Blue Peter Book Award.
'A triumph! Exciting, moving, highly original, fierce, completely convincing. The world had better watch out.' – Phillip Pullman
If you need any more information or recommendations about this product please do give us a call on 01728 901166 or send us an email to shop@ottieandthebea.com
Standard Delivery (3-5 days): £3.95 (or free over £50)
Next Day Delivery call the shop to arrange
Click and Collect from the shop
Need help?
If you need any more information or recommendations about this product please do give us a call on 01728 901166 or send us an email to shop@ottieandthebea.com
Delivery
Standard Delivery (3-5 days): £3.95 (or free over £50)
Next Day Delivery call the shop to arrange
Click and Collect from the shop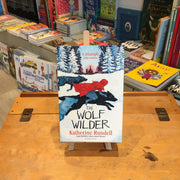 Wolf Wilder by Katherine Rundell