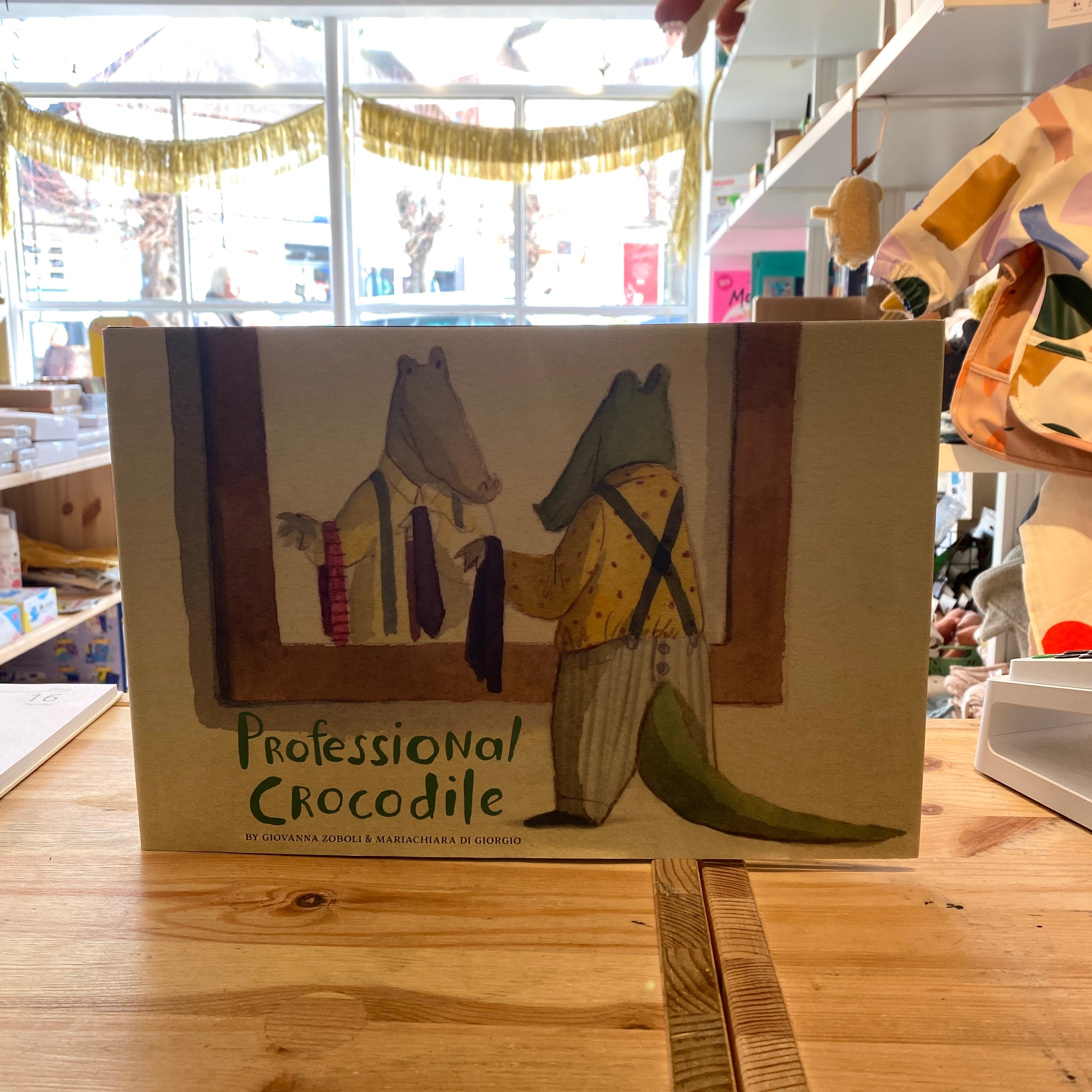 Professional Crocodile by Giovanni Zoboli
Professional Crocodile GIOVANNA ZOBOLI ; MARIACHIARA DI GIORGIO
Mr. Crocodile loves his job. Every morning he gets up with an alarm. He brushes his teeth. He chooses the right tie to match his outfit, eats a quick slice of toast, and heads off to work on a crowded train. But what exactly is his job? The answer may surprise you! Readers will want to pore over this witty, wordless book again and again, finding new details and fresh stories with every reading.
read our review
If you need any more information or recommendations about this product please do give us a call on 01728 901166 or send us an email to shop@ottieandthebea.com
Standard Delivery (3-5 days): £3.95 (or free over £50)
Next Day Delivery call the shop to arrange
Click and Collect from the shop
Need help?
If you need any more information or recommendations about this product please do give us a call on 01728 901166 or send us an email to shop@ottieandthebea.com
Delivery
Standard Delivery (3-5 days): £3.95 (or free over £50)
Next Day Delivery call the shop to arrange
Click and Collect from the shop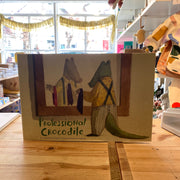 Professional Crocodile by Giovanni Zoboli